Your guide to being a credit card super churner in Canada
By: Desirae Odjick on

October 5, 2022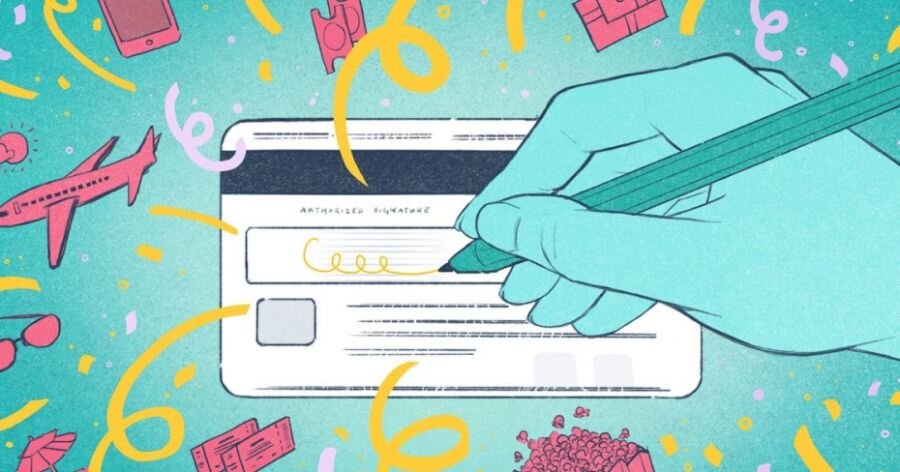 This article has been updated from a previous version. 
Want to score a free flight or hundreds of dollars in cash back— without waiting three years to earn the credit card rewards? Then I'd like to introduce you to credit card churning. 
Churning a credit card is when you sign up for cards that have attractive introductory offers, like $300 worth of travel rewards, or 5% cash back for the first six months, get approved, earn your bonuses — and then cancel before the annual fee kicks in. 
You may have to work a bit harder for it and sleuth around for the best deals, but the rewards can more than make up for the time you'll put in. 
If earning free flights and scoring extra cash in your bank account is something you're interested in, here's everything you need to know to be a superstar Canadian credit card churner. (Say that three times fast, I dare you.) 
Find the best credit card welcome offers 
Before you can churn a single credit card, you need to find offers worthy of earning. While you're not going to find epic blockbuster bonuses, you can still score sweet perks in the range of approximately one or two free flights within North America right off the bat. 
Comparing the best credit cards for welcome bonuses in Canada can help kick things off: 
Qualify for a credit card 
Once you've got a juicy bonus offer in your sights, it's time to look at the nitty-gritty details of qualifying for the card. As much as you might want to sign up for it, at the end of the day, the credit card company gets to be as picky as they want with who they approve. And since they're handing out bonuses like free flights, it makes sense. 
The two factors most credit card companies will take into account are your income and credit score. 
Meet the required income threshold 
The income requirements for most credit cards are listed on the promotional pages, even if they're sometimes buried in the fine print. You should be able to find a required annual income number in the public information about the card, or at the very least, on the first page of the signup process. 
While some cards will be stringent about making sure you hit the income requirements, others might be willing to cut you a break if you're in the general range. If you're really far below, take a look at how much they require in household income — if you and your partner live together and earn more than that amount combined, it bumps up your chances of getting approved. 
Become creditworthy  
One requirement that will be harder to find is the minimum credit score you need to qualify. Every time you apply for a credit card, you give that company permission to pull your credit report and check your credit score. You can meet every other requirement, but if they see a scary-low score, you're probably not going to get approved. 
Anything above 600 is considered decent, but if you're under that, you'll want to work on the fundamentals of improving your credit before you pass go and start churning cards. You'll have a hard time getting approved otherwise.  
Start spending 
Once you're approved and you've got the credit card in hand, your next task seems simple enough: hit the minimum spending amount required to earn the introductory bonus. However, you'll need to find a way to do it that won't derail your overall finances, so this is not a handy excuse to splurge on that new TV or luxury vacation you've been eyeing — even if you do need to spend $5,000 in your first three months with the new card. 
Once you know the amount you have to spend, and the timeframe in which you need to spend it, there are some sneaky strategies you can use to bump up your spending without totally destroying your overall budget. 
Utilize gift cards 
No, you don't need to buy all your holiday gift cards now (although hey, it couldn't hurt). One of the most-used strategies to hit a minimum spend when you're churning credit cards is to pre-buy your monthly spending for the next few months using gift cards. 
As an example, let's say you always get your groceries at the same place, and you spend $300 a month on groceries. If you buy $1,500 in gift cards to that grocery store, and use them to pay for groceries, you've just pre-bought your groceries for the next six months. 
Prepay bills 
The other pre-payment option available to you is to pre-pay your bills. Everything from your internet bill to your hydro bill will let you pre-pay from six months up to two years' worth of bills. As long as you can put that spending on your credit card, it's a great way to rack up spending and hit your minimum spend. 
Make it your primary card 
Sure, $5,000 seems like a lot of money to spend over the course of three months, because it is — but how much do you spend in a typical month? While you're trying to hit a minimum spend on a credit card, one of the easiest ways is to make that card your primary card. Anything that you would spend regularly that can go on a debit or credit card, now goes on this credit card. 
Even if you only spend about $1,000 a month, that's $3,000 of your minimum spend, covered. 
Grant permission to a supplementary cardholder 
Should you give just anyone a credit card linked to an account in your name? Of course not. But could you give a partner or someone you share financial decisions with a supplementary card to help spend the minimum amount? It's an option. 
Supplementary card spending does count towards your minimum spend, but it's not something you should take lightly. If it goes poorly, the consequences are all on you and your credit, so choose your supplementary cardholder carefully. 
Stay organized and know your product 
Whether you're signing up for a new credit card every few months, or sticking to one card per year, organization is the name of the game if you want to be a successful credit card churner. 
That means you'll need to keep track of everything, from how you're doing in terms of hitting the minimum spend, to when your card is up for renewal. If you miss those targets or dates, you could lose out on your signup bonus entirely or get hit with an annual fee that you hadn't planned on paying. 
You'll also want to pay close attention to the terms of your cards. For example,  American Express cards come with a term that says you can only earn the welcome bonus once — so there's no use signing up for the same card again in a few years. 
Track your credit score and report 
One of the most pressing questions people have is: how will churning credit cards impact my credit score? The uber-churners over at r/churningcanada have estimated that any hard credit check, like the ones that happen when you sign up for a new card, will lower your score by about 10 points — but that it'll usually bounce back in about three months. 
So yes, if you sign up for five cards at once, your score might take a bit of a nosedive, but as long as you don't need to qualify for a competitive interest rate on a big purchase in the next six months — like a car loan or a mortgage — then your score will perk right back up from the temporary dip. 
Beyond watching out for the credit score dip that comes from signing up for new cards, you'll need to do a few other key things to maintain your overall score while churning. 
Keep a detailed list of all your payments on every card so that you never miss one. Missed payments will hurt your score a lot more in the long run, since payment history makes up 35% of your total credit score. 
Hold on to your oldest credit card, even if it's not a great points-earner. Credit history — how long you've had credit accounts — makes up 15% of your overall credit score. 
Check your credit report — not just your score — once a year for free with Equifax and TransUnion. Since you're opening new credit accounts, you'll want to keep a close eye on your report to watch out for any unusual activity and report it ASAP if you see any. 
What not to do when churning credit cards 
Just so we're clear, hitting the minimum spending amount to earn a bonus should never put you in a position where you need to carry a balance on the credit card for months before you can pay it off. 
The amount you'll get charged in interest on any card with a great bonus offer — that is, any card that doesn't have a low interest rate — is going to completely erase even the greatest of bonuses. 
If you can't hit the minimum spend requirement without carrying a balance on your card, it's not the right card for you, and you can't afford to churn it. So, choose wisely when seeking out welcome offers and budget accordingly before getting started. 
Interested in creating content with LowestRates.ca? Reach us at [email protected] 
Find the best credit card for your unique needs
Compare cards from Canada's top providers in seconds.
Compare Credit Cards