Does it ever make sense to buy a cottage before you buy a house?
By: Jonathan Ratner on

January 13, 2020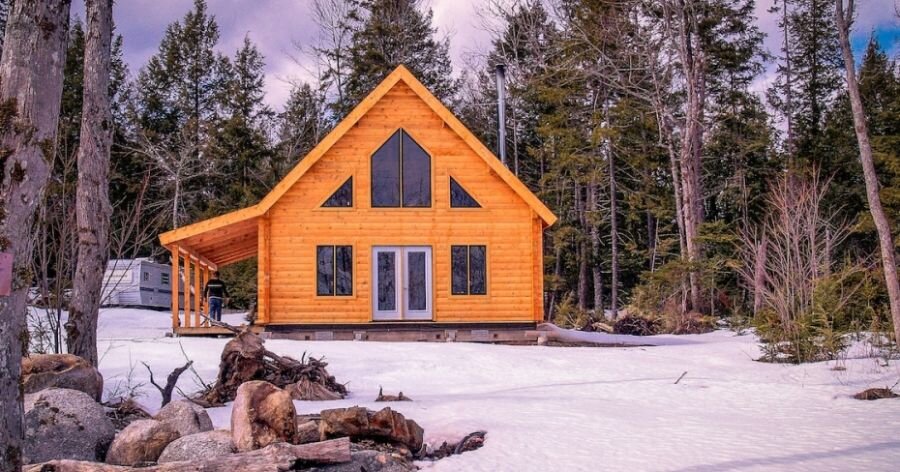 Few people don't enjoy a break from the grind of city living, and while flying to a beach in the Caribbean is always a nice option, it's hard to beat driving only a couple of hours to a cottage for a few relaxing days.
Cottage ownership happens to be an increasingly popular investment route, particularly for millennials who have stable careers but may not be able to afford the home they want in a major Canadian city like Toronto or Vancouver.
Whether they were campers or cottagers as children, and regardless of if they have a partner or kids of their own, the idea of having a getaway destination to call their own has become very appealing.
"That's the draw for young people who probably have pretty good jobs, but aren't sure they want to invest in the city," says Chris Winney, a broker at Royal LePage ProAlliance Realty in Northbrook, Ont. "If they are going to invest in a property, they would like to make it something that they are going to enjoy for a while, and something that is more affordable."
Perks of going cottage before condo
Plus, cottages provide excellent rental opportunities in the peak summer months, during long weekends, holidays, and even the winter months. 
Cottages equipped with heat, running water, year-round road access, garbage pickup, and other amenities like high-speed internet demand a premium price tag in the rental market but can still be found for reasonable purchase prices, particularly when compared to skyrocketing home prices in major cities.
Winney recently helped a Toronto couple with two young children buy a waterfront property northeast of the city in the $300,000 range. It was much more of a house than a cottage, so it could be used any time of year. It featured a huge deck, boasted 400 feet of waterfront, lots of privacy, a garage, and all the services (think garbage pickup, recycling, snow removal) they could ask for. 
The bank will ask whether it's a cottage or a home, but as long as you're making the income required, lenders don't turn people down
"They decided they would invest in this property because they were renting in Toronto," she says. "They had a desire for their kids to grow up at a cottage and have that quality time."
Another reason a person might consider buying a cottage before another type of property is that it can still be considered a "principal residence." This means it can be purchased with funds from an RRSP under Canada's Home Buyers' Plan, and isn't subject to capital gains taxes when sold.
If an individual or couple is buying a cottage as a principal residence, their conversation with the bank should be much the same as it would be for a condo or house.
"Cottages are easily mortgageable now," says Winney. "The bank will ask whether it's a cottage or a home, but as long as you're making the income required, lenders don't turn people down. Any income coming out of it is a bonus."
How to find the right cottage
Start early with a visit to the spring cottage shows in your area, with a goal of finding out the inventory of properties in various regions, and determining your price range.
Next, decide what's most important to you in a property. These are usually things you can't change. Privacy is a big one, and properties beside crown land are highly desirable because they are unlikely to be developed.
Also consider if you want year-round or seasonal road access, and if you'd be willing to travel by boat during the warmer months and snowmobile during the winter.
Find out who owns the waterfront, what the terrain is like for kids and the elderly, what the quality of the lake is, and what rules there are for fishing and boating.
Buyers also need to think about travel time, although once the right place is found, they often become more flexible on this factor.
Try to visit a cottage twice before you buy it, and at different times of the day (the sunlight will be different and there will be different activities happening on the lake and nearby), and be sure to chat with the neighbours.
And lastly, keep the direction of the sun in mind. You'll want to consider your preferences for catching rays on the deck or sipping cocktails by the sunset.