Having the wrong insurance can be a $25,000 mistake when your condo floods
By: Josh McConnell on

November 19, 2018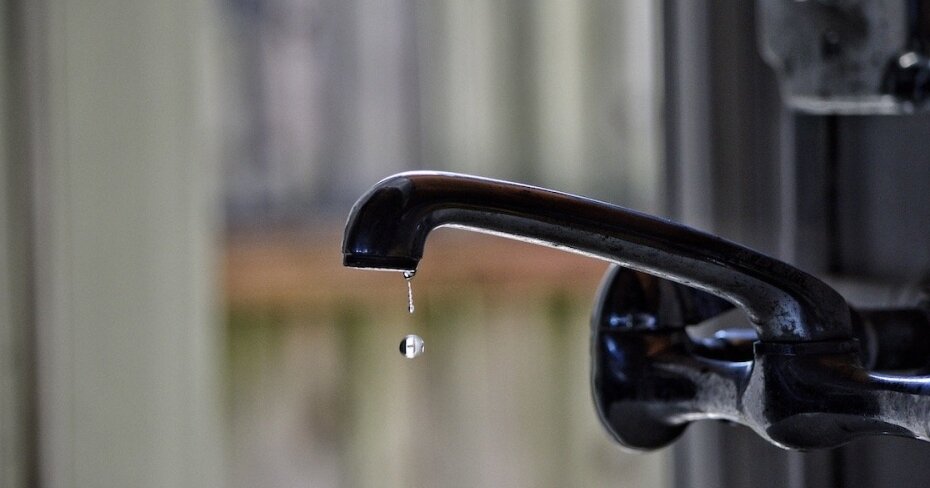 Jeremy Yuen, a 27-year-old professional who owns a condo in downtown Toronto, just wanted to come home after a long day at work and relax on his sofa.
First, he changed his clothes and headed to the gym for a quick workout. Everything seemed normal when he left, but when he returned less than an hour later,  he noticed water on the kitchen floor.
It wasn't just a spill. He quickly discovered water was pouring down from the ceiling lighting fixture. Suddenly, Yuen was scrambling to figure out what was happening and how he could stop it.
"I spoke with building management and they had to figure out which unit the water was coming from," he says.
Yuen soon found out that the source was from the unit directly above him. "The woman left her condo but forgot to turn her water off, so it kept running and her entire place flooded. The water trickled down to my unit and the unit below me."
Fortunately, the flooding was caught quickly enough that the water didn't leak into any other units, but it was too late for Yuen. His unit suffered the bulk of the damage.
"A lot of my ceiling had to be replaced, plus my drywall and hardwood floors," he says. "There was also a laptop that was damaged."
The woman left her condo but forgot to turn her water off, so it kept running and her entire place flooded
Yuen's problems extended beyond that day, however. In the following weeks, he began a claims process that involved multiple companies, potential legal action, and a lesson in insurance policies for his upstairs neighbour.
"She didn't have insurance, which meant a lot of complications for myself," says Yuen. "Toronto building bylaws prohibit insurance companies from going after the individual (if they don't have insurance)."
The building's insurance covered the damage to the ceiling and drywall. Then, the building itself tried to recoup the costs personally from the woman who caused the damage.
But the building's insurance doesn't cover contents, which includes Yuen's new hardwood floors and his laptop, so if he wanted those items replaced, he would need to claim them through his own insurance.
Because the upstairs neighbour didn't have insurance, he says, going through his insurance meant his premiums would go up and he'd have to pay a deductible.
"It would have made sense for her to have insurance because she wouldn't have to pay for everything out of her own pocket," says Yuen. "She'd only have to pay a deductible. Now, she's taking the hit for about $25,000, for the ceiling, walls and everything the building's insurance is going [after her] for. Then, on top of that, [my damages] were about $4,000."
Understanding your coverage
Major leaks in Toronto condos and elsewhere are becoming more common. While some events can be attributed to human error, such as with Yuen's upstairs neighbour, others can happen as a result of faulty plumbing.
Kitec plumbing, for example, is a known issue in condos built between 1995 and 2007 — the pipes are prone to corrode quickly and burst. There have been class action lawsuits against the company and many condo owners have spent thousands of dollars just to pre-emptively replace the piping, which was originally installed to save costs but, as it turns out, has a much shorter lifespan than expected.
Whether the damage stems from a burst pipe or human error, the key is to have the right insurance and know what exactly is covered in all possible events.
"At the end of the day, it's always important to talk to your insurance representative to get an understanding of what your coverages are, what events you are protected for and what your deductibles are," says Pete Karageorgos, a director of consumer and industry relations with the Insurance Bureau of Canada.
"It provides peace of mind if you have that conversation."
Water damage to any home — condo or not — can be covered by a variety of insurances, but there is typically no blanket option that handles everything.
For example, flooding due to events such as burst pipes, backed-up toilets, or a leaking laundry machine is typically covered under most standard home or property insurance policies, Karageorgos says.
However, severe weather events are creating more ways for water to find its way into homes, and that's where coverage can get a bit more tricky.
Let's say a tree falls on your house and water comes in through the roof. Generally speaking, insurance would cover this, according to Karageorgos. But if heavy rain overwhelms the sewer systems and there is a sewage backup, he adds, that's not typically a standard coverage. It would need to be added on to your existing policy.
"What we are also seeing with severe weather events," says Karageorgos, "is more overland flooding caused by ponding or a lot of water with nowhere to go that pools outside of a home or street and then rushes inside. Karageorgos calls to mind major 2013 floods in both Calgary and Toronto due to rivers overflowing and a $1-billion rainstorm, respectively. Torontonians will also recall this year's August flood that resulted in more than  $80 million in insured damage.
"Not all insurances companies are covering (those events)," he says. "It requires, as homeowners and consumers, some shopping and homework on our part."
Severe weather events are creating more ways for water to find its way into homes, and that's where coverage can get a bit more tricky
To help with this, some companies are beginning to offer a comprehensive water package that would include overland flooding, sewer backup, burst pipes and more, according to Karageorgos. Homeowners just need to ask around.
Meanwhile, condo owners, like home owners, also need to consider both their unit and the contents of their dwelling. As Yuen found out, certain items will be covered by the building's insurance and others by home insurance.
For tenants renting a condo, owners will be responsible for the unit itself but tenants still need to get content insurance for their belongings. The other thing to keep in mind for both an owner and renter is liability coverage in case you're found responsible for damaging someone else's property.
"If the unit where the water leak occurred is due to the negligence of the unit owner because they left the bathtub running, took a phone call and then flooded their unit as well as a few below them, they may be held responsible for the additional damage," says Karageorgos.
"The liability part of your property insurance policy would pay out if you're found at fault in an event like that."
Most companies that sell property insurance will package the insurance, whether for home owners or tenants, he adds. Some insurance companies will even label them as condo insurance policies, which could include things such as property, liability, content and upgrades all in one.
If the woman above Yuen had proper insurance when she forgot to turn off her tap before leaving her home, a lot of hassle would have been eliminated. Instead, it was a weeks-long process for everyone involved and she had to foot the bill or face legal action.
After his experience, Yuen said insurance should be mandatory in building bylaws and it is something he has brought up with his condo board. He recommends everyone check their bylaws to see what's covered.
"Some people, from what I understand, may even have the wrong insurance," he added. "In this case, my neighbour thought she had insurance but she actually had mortgage insurance instead of property insurance."
A seemingly small but costly mistake.