Will your home insurance cover working from home or having a home business?
By: Subramanian Harikumar on

September 12, 2023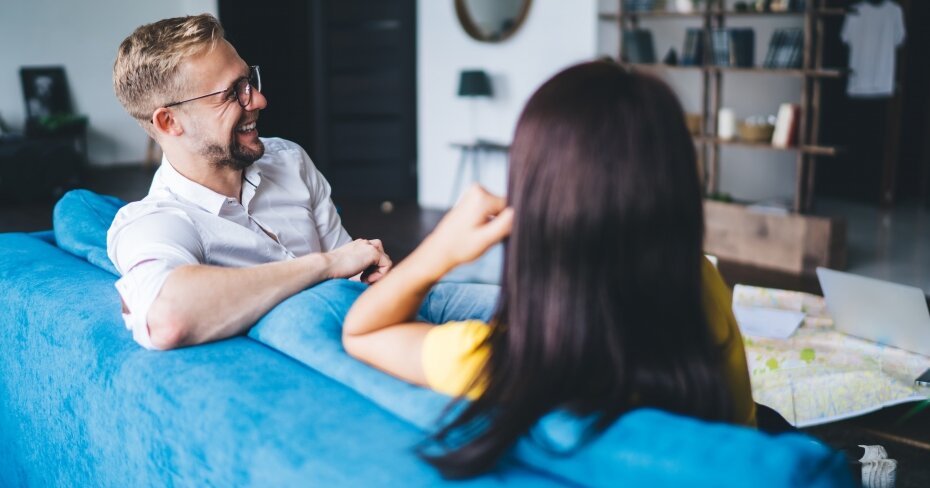 This article has been updated from a previous version. 
In today's evolving work landscape, the blend of remote work and home-based businesses has become the new norm for many Canadians.  
So why wouldn't your home insurance policy also adapt to these changing times? One question that comes up is whether standard home insurance adequately covers the needs of those working remotely or running home-based businesses. To address this, let's delve into what a basic home insurance coverage entails. 
What does a basic home insurance policy cover?
A basic home insurance policy provides coverage for: 
Property protection: Safeguards your home's interior and exterior against damages and vandalism.  
Personal belongings: Extends coverage to your household possessions, such as electronic appliances, furniture, jewelry (up to a certain dollar amount), cellphones, etc., from theft, fire, flooding, or other damage 
Personal liability: Protects you in case of accidents inside the house that cause physical harm to another person. 
However, people who work from home or run home-based businesses have different needs than the average homeowner. Let's explore how home insurance coverage adjusts to accommodate your needs as a remote or self-employed worker.   
If you're working from home
If you're working from home, your employer likely provides  the essential equipment necessary for your job,  such as a company laptop, desktop monitor, and even furniture in some cases. 
Generally, company-owned equipment is covered under your employer's commercial insurance policy. As an  employee working from home, you typically don't need to add extra coverage for business equipment to your existing home insurance policy.  
However, in some cases, your organization may stipulate that your equipment will not be covered for damage or losses outside of the office. In these situations, it's best to review your insurance policy with your provider to find out if you need additional coverage. 
However, if you're a freelancer or self-employed, or otherwise use your own personal computer or other equipment, to work from home, make sure your insurance coverage is enough to safeguard your work-related equipment. Most home insurance policies have an additional coverage cap for business property, which can vary anywhere between $2,000 to $5,000, depending on the insurance provider.  
Additionally, you may have clients, employees, customers, suppliers, or others who have to regularly visit your home for work-related reasons. If this is the case, it's wise to consider additional liability coverage. The personal liability coverage offered within your basic home insurance policy will not be valid in the event of an accident and subsequent claim. 
Read more: Ellen Roseman: Running a business from home? The right insurance policy is crucial
If you have a home-based business
If you've transitioned into running  a home-based business of your own, your first step should be  registering your business. You'll want to explore business insurance options — either as an extension to your existing home insurance policy, or as a separate policy.  
Business insurance typically includes coverage that your standard home policy does not, including:  
General liability coverage: This coverage safeguards you from physical or financial harm to others caused by your home-based business. For example, it can cover claims  filed against you for accidents that injure clients or customers during their business-related visit to your home. 
Professional indemnity coverage: Also known as Errors and Omissions coverage, this protects you when a client or customer claims that your service, product, or advice was poor/negligent, and led to physical damages, emotional distress, or monetary losses. For instance, if you operate a private practice from home, this coverage protects you from claims of medical negligence.  
Damage to business property coverage: Business insurance safeguards your business premises, equipment, inventory, finished products from risks such as, fire, flooding, and theft. The extent of this coverage  depends on the nature of your business, location, equipment and raw materials you use. Keep in mind, you'll still need your home insurance policy to protect your personal possessions.  
Business Interruption Coverage: If a fire suddenly breaks out at your house, your business insurance provider will compensate you for the income loss resulting from damages to your business property.  
Employer Liability Coverage: If you hire employees or interns to help with your business, this coverage pays for any injuries they might sustain while working for you.  
Depending on the scale and nature of your home-based business, you can choose to add business coverage endorsements to your home insurance policy or secure a separate business insurance policy. 
In summary, working from home might not necessarily impact your home insurance coverage. However, depending on the nature of your work, you may want to ask your insurance provider what types of policies they offer that are tailored to remote work. . If you have a home-based business or are launching one, there are numerous coverage options to protect your business from different types of damages, claims, and liabilities. The world has changed since the pandemic, and with the right insurance, you can adapt and safeguard your evolving work environment. 
Read next: Compare the best small business loan interest rates online 
Save 30% on average on home insurance
Compare quotes from 50+ Canadian providers in 3 minutes.