A look at home security features that get you insurance discounts
By: John Shmuel on

January 20, 2020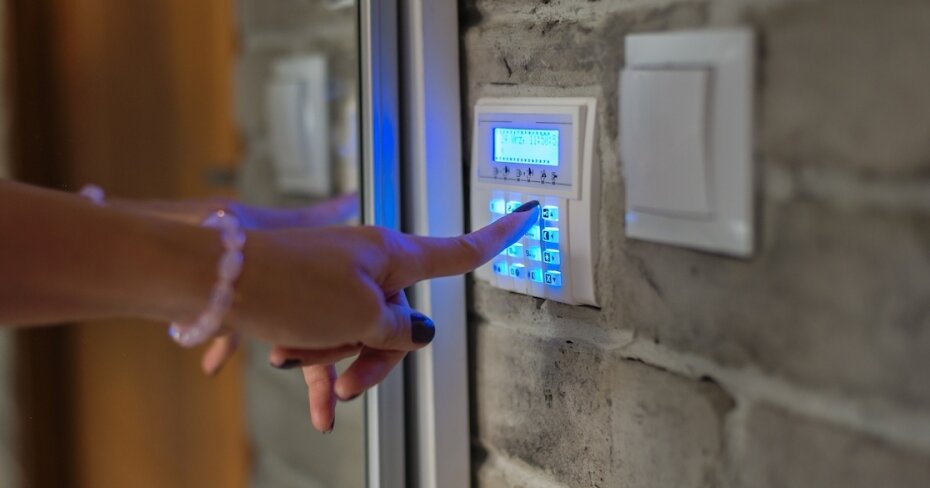 So you've just moved into a new house and you're thinking safety. Maybe you want to add deadbolts to your doors to give you peace of mind. Or you're mulling a new security system. The good news is that adding safety to your home can also save you money.
Many home insurance companies offer discounts for the installation of certain security devices. This doesn't necessarily gaurentee you'll get a discount — every insurer is different, so you'll have to ask whether you're eligible.
But adding security is a great way to save on your monthly insurance bill. Especially as we've seen a trend of rising home insurance rates in recent years. 
Now, here's a look at some security features that can get you a discount.
Water damage prevention discounts
Flooding has become a serious threat for Canadian homeowners. Climate change has led to larger storms in many parts of  the country, which bring more rain in a shorter amount of time than they have in the past. The Insurance Bureau of Canada estimates that the average cost to fix a flooded basement clocks in at $43,000.
One way to help prevent water damage and save money on insurance is water damage prevention devices, according to Economical Insurance. Devices that you can install that might be eligible for an insurance discount include sump pumps or backflow valves. 
Security alarm discounts
Installing an alarm system in your home offers immediate security, but there are a lot of different systems out there to choose from. Some have high upfront costs (for instance, installing high definition cameras around your property can run you north of $1,000), while others are subscription-based that require monthly payment. 
Not all security systems will get you a home insurance discount. And discounts will vary depending on what your security system can do. For instance, a state of the art system that can alert authorities may get you a higher discount than a simple camera recording your front door. According to security expert Frank Fourchalk, security discounts can save you anywhere from 5% to 20% on your home insurance.
Smoke and water leak detection 
Adding smoke and water detection to your central alarm system can net you even more of a discount. Flood sensors can be placed in areas such as basements or near major appliances that could potentially start leaking, setting off your security system and alerting you to the presence of water before major damage occurs. 
The same goes for smoke detection. You can buy specialized smoke detectors that can be connected to your security system, allowing you and your security company to be alerted before a fire destroys your house if you're not home.
Smart locks
Smart locks allow you to open your door without a key. Different models offer different features, but the most common smart locks allow yout to unlock your door either via bluetooth or Wi-Fi. No more fumbling with groceries and trying to get your keys out of your pocket.
This is an emerging space in home insurance discounts and one to watch in the future. Right now, there are only a few insurance companies that offer discounts for smart locks. We're not aware of any Canadian companies that do this yet, but Liberty Mutual Insurance in the U.S. currently offers a discount. We expect Canadian insurers will likely follow suit soon.