How dog ownership impacts your home insurance in Ontario 
By: Isabel Slone on

August 24, 2023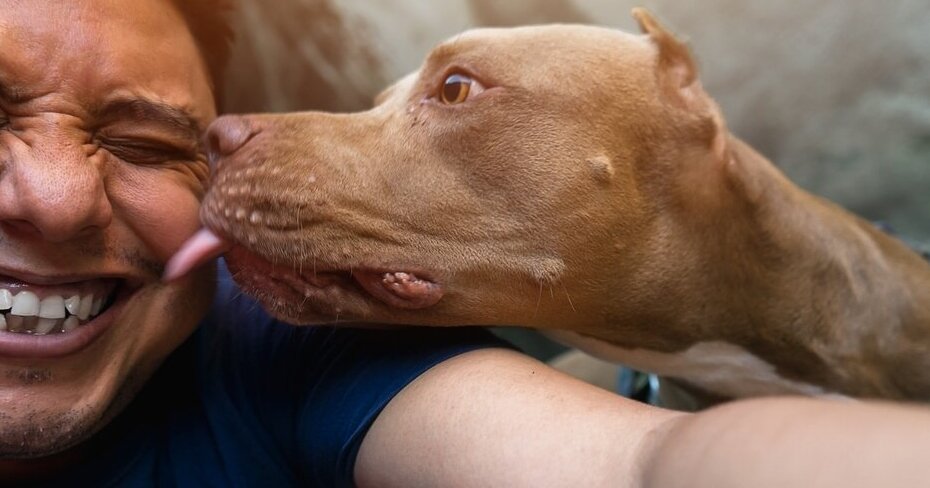 They're your best friend, your loyal companion, a shaggy sidekick that embodies what it means to give and receive love. But despite the fulfillment a dog can bring to your life, there are unexpected risks of pet parenting. 
It's something you never want to think about, but there's always the possibility of your canine companion causing serious damage. In fact, dog bites are more common than you may think. According to Humane Society of Canada estimates, a dog bites a person every minute in this country, comprising over 500,000 bites a year. Here's what you need to know to prepare for the worst. 
How are dogs covered by insurance in Ontario? 
It's well established that dog bites can cause severe emotional and physical trauma to their victims. Instances of dog bites are unfortunately on the rise.  
In the event of a dog bite, the person on the receiving end might pursue legal action and seek damages. In Canada, dogs are considered the owners property, therefore the owner will be held liable for any damages the animal might be responsible for. Thankfully, the liability portion of your home insurance will generally cover any injuries caused by your pets.  
That's why it's important to provide accurate information to your insurance provider on any pets you own and keep them updated if you decide to adopt a new dog – in fact, not doing so could lead to your whole policy getting cancelled.  
Your insurance company will likely ask you information on your pets' age, height and weight, breed, history of violence and more. Together, your dog's characteristics will be an important factor in determining the amount and cost of insurance coverage you need.  
Typically, the standard liability coverage for home insurance begins at $100,000, but it's recommended that dog owners increase that amount, or even consider getting umbrella insurance.  
There are no bad dogs — only so-called "dangerous breeds"
With that in mind, all general guidance around pets and home insurance can go out the window if you own a dog that has been labeled 'dangerous'. Each province has their own list of restricted dogs — according to the Ontario Dog Owners Liability Act, Ontario restricts the ownership of pit bulls, including American pit bull terriers, American Staffordshire terriers, and Staffordshire bull terriers. If the dog breed you own is illegal, it may invalidate any insurance coverage you have.
The province of Ontario imposed an outright ban on pit bull ownership in 2005. However, following protests by animal welfare activists, the Province relaxed the ban in 2021, and organizations like the Toronto Humane Society continue to rally for a full repeal of the ban, stating that ownership of 'dangerous' breeds like pit bulls do not lead to more frequent, nor severe, dog bites. 
However, despite these efforts, most insurance companies are unlikely to accept a banned dog – in the case of a bad bite, the pit bull's 'dangerous' reputation is enough to convince many insured parties to sue, says a representative from the IBC. 
Read more: What is personal liability insurance in home insurance?  
What to do if your dog bites someone 
The first step is to seek medical attention and make sure everyone in the situation is safe. Even if the dog bite doesn't look serious, be sure to consult a medical professional who can advise on the best course of action when it comes to treatment. 
Under the Ontario Dog Owners ability act, dog owners can be "charged and convicted of criminal negligence" if their dog bites an individual. Dog bite claims tend to be resolved via settlements and rarely make their way into court. Victims are typically looking for financial compensation to make up for the emotional/physical injuries they have suffered. According to Carranza LLP, dog bite settlements usually start at $10,000 and can go to upwards of $100,000. 
In British Columbia, there is a "one bite rule," meaning that your dog can only be prosecuted if they have bitten someone before. In the absolute worst-case scenario, the court can order your dog to be "destroyed" (or put down) if they are proven to be a danger to individuals. But this is unlikely to happen and there are many courses of action you can take to prevent a catastrophe. 
How to avoid dog bites
Animals — much like people — can be unpredictable. It's important to understand their triggers and take appropriate precautions to ensure good behaviour. In most cases, dogs bite because they are responding to a provocation. Here's how to keep your dog and everyone around you safe. 
Make sure your dog is up to date on all its shots, especially the rabies vaccine. 

 

Never leave it unattended around strangers or children. 

 

Keep your dog away from stressful situations, like around crowds or fireworks.  

 

Consider obedience training (some insurance providers may even lower your insurance premium if your dog has dog training certifications or a positive review from their vet).  

 

If you're in the process of adopting a dog, choose one with a gentle nature and make sure you have a detailed history of its past behaviours from the adoption agency or previous owners.  

 
While a canine companion may add a few more logistical considerations to your life, they also bring with them boundless energy and joy. To find the best coverage for your needs at the best price, talk to a broker or compare home insurance rates online.
Save 30% on average on home insurance
Compare quotes from 50+ Canadian providers in 3 minutes.