What is umbrella insurance, and should you get it?
By: H.G. Watson on

April 25, 2023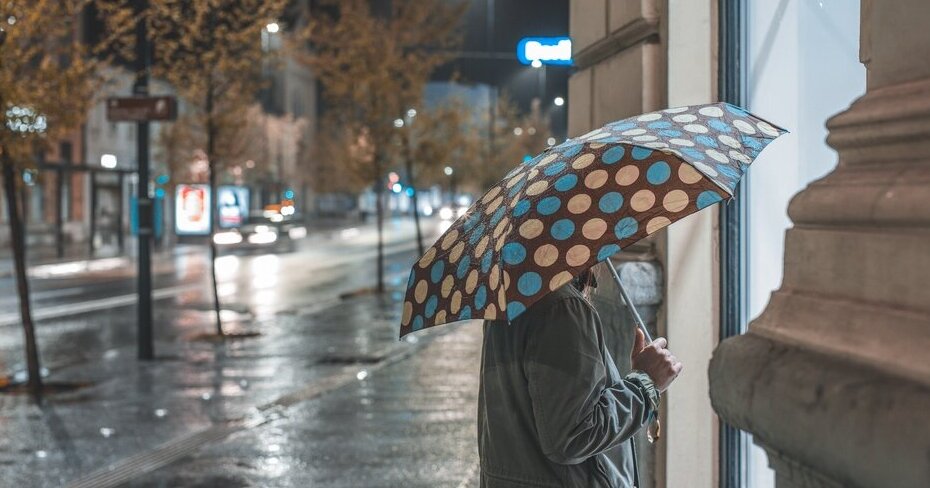 Let's say you get into a fender bender. You were driving your car when you accidentally hit a vehicle at a red light. While your own vehicle insurance will cover the damage to your car, the person in the other automobile is now suing you for $50,000 to cover physical therapy for whiplash they say they got as a result of the accident.
If you don't have this money lying around, and your current insurance doesn't cover that amount, it could mean big financial trouble — especially when you factor in legal fees. But there is one way to protect your money: Umbrella insurance.
What is umbrella insurance?
While all insurance policies have some personal liability coverage, umbrella insurance provides even more coverage for liability.
Umbrella insurance can cover legal fees, loss of work, injuries and damages far beyond what your standard personal liability coverage can insure. It's recommended for individuals who engage in "high risk" activities, from aircraft-piloting to prolific Twitter usage.
It is also recommended for owners of specific types of property where a higher degree of injuries could occur (think swimming pools, or sailboats).
Umbrella insurance also applies to incidents that happen outside of Canada. "It allows you to structure your overall insurance in a way that will get you as much protection as you actually need while avoiding excess premiums to get there," says Stefan Tirschler, product and underwriting manager at Square One Insurance Services.
What's the difference between umbrella insurance and blanket insurance?
Blanket insurance covers several different things under one policy. For example, depending on your policy, home insurance can cover contents within your home, such as jewellery or electronics. It may also cover several properties owned by the same person.
Umbrella is additional insurance on top of that — it gives you access to more money for damages, and it covers more possible instances of liability that your basic home, personal liability, and auto insurance policy may not, like libel, slander, wrongful eviction, and incidents that occur overseas.  
It also keeps premiums lower because you're not taking out insurance on each separate thing you own, or for each activity you engage in. Instead, it tops up the insurance you already have — and then some.
Who should think about getting umbrella insurance?
Contrary to popular belief, umbrella insurance is not just for the wealthy. Anyone can be a target for legal action. What if your dog bites someone? Or you tweet something that another person claims is libellous? Or someone slips and falls on the path to your front door, or sustains an injury in a rental unit that you own? Any of these scenarios could land you in court.
So, anyone could benefit from umbrella insurance.
However, it's higher risk and higher profile individuals who stand to gain the most from this protection.
Even factors such as your social media activity should be considered if you're thinking of getting umbrella insurance. "If you're a more visible person, if you work in a more public setting, or if you put opinions out in the world… an umbrella policy would provide that defense and potentially coverage for damages," says Tirschler.
Your own personal level of risk should also be weighed. Car accidents are common — there are about 160,000 in Canada per year. If you own more than one car, or you drive a lot, more risk is involved. Having extra insurance coverage ready in the event someone does attempt to sue you following a collision could be a smart idea.
How much umbrella insurance is right for you?
You typically can't get umbrella insurance on its own. Instead, it acts as an add-on to your existing policies, and kicks in when your existing coverage has been used up.
Most insurance providers offer it as optional add-on when you get insurance, and the amount that you can be covered for differs depending on your needs and the insurance company. Many providers can cover you for up to four million dollars and others even more, depending on your needs.
Hirschler suggests getting umbrella insurance that roughly equals whatever your net worth is, so that if you are sued, it is absorbed by the insurance and not by your personal funds.
It's also important to note that umbrella insurance won't be able to help if the accident is not covered by the policy or if you purposely hurt someone or damage someone's property – it's an insurance policy, not a get-out-jail-free card.
And like with any other insurance policy, you can save money on your umbrella insurance policy by taking your needs into careful account and comparing different companies for the best rates. 
Save 30% on average on car insurance
Compare quotes from 50+ Canadian providers in 3 minutes.