How far should you stretch your mortgage to accommodate an over-asking bid?
By: Zolo on

June 23, 2021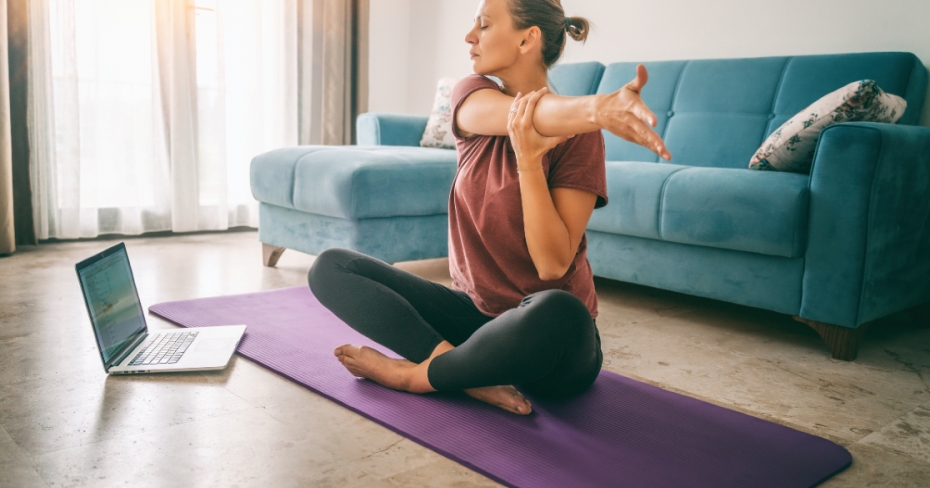 Buying a house in Canada right now can feel impossible. Instead of browsing dream homes online and enjoying multiple showings in a home you love, you're navigating whether you're ready to make a six-figure purchase after one thirty-minute viewing to stay ahead of the crowd. 
Unfortunately, buying your first home doesn't come with a user manual. For that reason, it's essential to pay attention to the market and the seasonal cycle that is Canadian real estate to fully grasp what you're in for once you get that mortgage pre-approval you've been hoping for. 
Given the ultra-competitiveness of today's market, you may be asking yourself whether you need to reevaluate your budget or by how much you can afford to go over the asking price if there are multiple offers. But before you take a leap that could lead to homebuyer's remorse, there are a few key factors to consider.
How much mortgage can you actually afford?
The first step to buying a home is to determine what you can afford as far as a mortgage is concerned. One calculation that you can use to find your maximum mortgage amount is to multiply your gross annual income by 2.5. Therefore, if your household income is $100,000, the maximum home price you can handle would be $250,000. 
However, that number might not give you the confidence you need to enter the aggressive housing market that Canadians are facing right now. To avoid doing the math yourself and find a more realistic number, there are many online mortgage calculators you can use to see what you can actually afford. 
Aside from the mortgage payment, consider monthly expenses to ensure you are covered across all of your essentials.
What should you do if you end up in a bidding war?
Depending on what real estate market you plan to buy in, you may be unlikely to avoid a bidding war. In hot property markets like Toronto and Vancouver, it's pretty standard to see multiple offers on a home. Romana King, director of content at Zolo Homebase, says that traditional advice to avoid bidding wars at all costs isn't always practical.
Instead, King says she takes the "stick-to-your-guns" approach. "Rather than worrying about how much more to offer or whether or not to walk away, you need to focus on your budget and your bottom line."
If you purchase a home at the maximum mortgage offered by your lender, and haven't done your own calculations, you could be in for a nasty surprise
By using this approach, buyers can more easily know whether they are comfortable increasing their offer to stretch their mortgage. "In simple terms, if your initial offer wasn't your maximum purchase price, then you have room to 'stretch' your mortgage and compete for the home," says King. "If your initial offer was your maximum purchase price, then it's time to walk away." 
There are a few tactics that can make a bidding war less overwhelming:
Get to know the market conditions so that you are fully prepared
Get to know the seller and let them know who you are
Have a mortgage pre-approval before you start looking
Avoid letting your emotions play a role in the buying process
Remember: homeownership is an emotional decision as much as it is a financial one. A 2019 Zolo survey found that nearly 9% of millennials planned to buy a home to show their success, while other millennials planned to buy in order to find permanence (40%) or make more room for a future family (26%). 
But many homeowners and buyers continue to feel that owning a home makes you appear more successful to others.
"The decision to increase your purchase offer (and down payment), should only be made as a conscious decision," says King, "not as a reaction to the fear of missing out."
Is it ever worth buying a home at your maximum budget?
If you're entering into a bidding war and can't help but wonder whether you should spend a bit more than you initially planned, it might be worth considering your maximum budget. But, before you go with the full purchase price you can afford based on what lenders tell you, consider your maximum purchase price based on your monthly budget.
"If you purchase a home at the maximum mortgage offered by your lender, and haven't done your own calculations, then you could be in for a nasty surprise," says King. "Lenders don't take lifestyle — which includes daycare, food and commuting costs, among other expenses — into consideration when they calculate how much you qualify to borrow." 
If you don't want to be house poor — a.k.a unable to afford a lifestyle outside of owning a home, doing the math to determine a realistic budget is crucial. You need to be honest with yourself, especially if it means missing out on putting in a higher offer than your competitors. 
Once you know your maximum budget, determine your minimum down payment and a rough estimate of your closing costs (which are typically 3-5% of the purchase price). From there, you know how much you need as a baseline. These two numbers eliminate letting emotions dictate your offers. They provide you with enough information to choose whether you can afford to enter a bidding war or if you should walk away and find something more affordable. 
Should you set some money aside in case you need to increase your offer?
Right now, most major cities are in a seller's market. This means that there are more homebuyers than homes for sale. For that reason, you may need to prepare for a bidding war and look for homes that give you a bit of wiggle room as far as negotiation goes. 
Setting aside some money to increase your offer may seem like a great idea. But there are some important considerations when it comes to increasing your spending on a significant purchase. 
King says that when you budget for a house, you need to be mindful of cost-creep. "An extra $10,000, $50,000, or even $100,000 on a purchase price doesn't feel too bad when you look at a mortgage amortization schedule," she says. "But that price increase also means you'll need to come up with more cash in hand for your down payment."
Buying a home in a hot market can make the decision to buy that much more stressful. But if you go in knowing exactly what your maximum budget is — the one that will allow you to continue to live your desired lifestyle — you'll be better prepared for any negotiations. 
We're grateful to our friends at Zolo for lending their real estate expertise to the LowestRates.ca audience. Zolo is one of Canada's most popular national real estate marketplaces. Born as a digital-first company, Zolo gives Canadians access to real-time data, market updates and listing details, and connects clients with real estate professionals throughout the entire homebuying, selling, and renting processes.