Real estate red flags: how to spot shady realtor behaviour in a wicked-hot housing market
By: Sadaf Ahsan on

June 7, 2021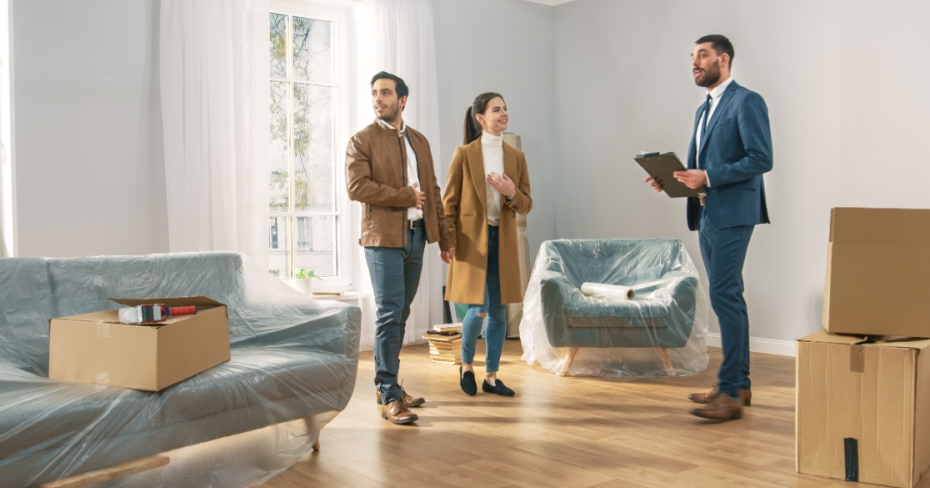 Picture this: you're looking to buy a new home, you've fallen in love with what feels like your dream house after spending months looking for the right place for your family and setting a budget with your partner. So you put in an offer. The listing agent tells you that yours is the best one but then out of the blue they later say that another offer is the winning bid. 
This is the exact troubling scenario that a client of Nikki Hessami, a Toronto-based realtor, recently experienced before coming to her. The client, a family, had begun to wonder if the listing agent presented their offer to the seller to begin with, or if they chose to set it aside in favour of an offer from a friend, family member or other client. 
Complaints from homebuyers like these about shady realtors have become much more common as of late, having risen by 38% in just the last year, according to the Real Estate Council of Ontario (RECO). 
Hot housing market ripe for dubious realtor behaviour
Toronto real estate has been on fire lately. April 2021 market figures from the Toronto Regional Real Estate Board show a significant increase in the number of properties sold over the past year during COVID-19 compared to previous years in Toronto alone.
"Because some realtors can stand to make a lot, if they just want to close the deal, get quick results and make quick money, there are many cases when there might be no honesty and no transparency," says Hessami. "These are greedy people who are only thinking about their personal interest."
Common victims of these types of agents are immigrants new to the country and local real estate market, who have a cultural and/or language barrier that can unfortunately make them "easier" targets.
A good agent will take the time to explain the details
Having come to Canada from Iran nearly a decade ago herself, Hessami says she knows first-hand what that experience can be like.
"Immigrants are especially taken advantage of," she says. "Because sometimes they're new to the rules and regulations, and agents might be neglectful of this or just don't have the experience working with other cultures. Whether you're an immigrant or not, a buyer or seller, you should always do your own research and not rely entirely on agents. You have to do your due diligence so you can actually understand every step of the process and then be able to sense red flags when they come."
Red flags to watch out for when working with a realtor
What exactly are those red flags, though? Some might include:
Your real estate agent doesn't answer your questions
Your real estate agent evades any issues you might have
Your real estate agent doesn't give you an overall picture of the properties you're considering — risks and all
Your real estate agent is quick to make a transaction and appears impatient
Your real estate agent isn't being transparent with you
"A good agent will take the time to explain the details," says Hessami. "They value the relationship between themselves and the buyer and seller. I see my role as making buyers aware of the risks that they might face like if they cannot have their financing in place, they might lose their deposit, or that if they don't do an inspection, they might have some problems down the line. Some don't bother with that, they just present the papers, have you sign and they vanish."
Things you can do to protect yourself include:
Read every document, especially before you sign anything
Ask questions every step of the way
Ask for your agent's references, and confirm the identity of those they might boast on their online profiles and websites
Send an email to the listing brokerage (or ask your agent to do it on your behalf) to make sure that your offer is registered. You can request official documentation through the Ontario Real Estate Association (OREA) that the sellers can sign to confirm they've received the offer
If working with an agent of the same cultural background is important to you, make it a priority in your search 
Check out the OREA and RECO's code of ethics
Get in touch with the manager of the brokerage you're working with (by calling directly) or a real estate lawyer.
Industry changes needed to ensure ethical realtor behaviour
Toronto-based Century 21 Leading Edge broker Karen Law says there are many ways that the real estate industry could improve in order to ensure less unethical behaviour, largely through changes in regulatory boards. 
"The standard of only having a high-school certificate to apply for a real estate licence is far too low as an entry point," says Law. "It would serve the public better if the minimum education requirement was changed to a college degree before obtaining a real estate licence."
She believes that licensed agents should have to meet certain regulations for minimum sales.
The biggest mistake that an agent can make is viewing this process as a transaction and short-term relationship
As of now, based on licensing board regulations, "an agent can sell zero properties and still keep their license for as long as they wish [if they continue] paying for insurance. The issue with that is there are many more mistakes likely to happen if someone only sells one property every two years."
Law, who was mentored by two successful agents in the early years of her career, says there should be a minimum standard for license renewal, too, which might encourage license holders to either get experience or work alongside a senior agent who can provide mentorship and other opportunities. "Many agents, unfortunately, try to wing it rather than getting a mentor or working with a team, because they want to try to make money quickly rather than truly learning the business."
It doesn't help that there is a surplus of part-time agents in the market, who are often not as experienced or educated about the actual home-buying, home-selling and negotiation processes, Law says. In these instances, there is a high chance of something being mishandled and breaching ethics. 
All in all, the key is working with an agent whose experience and relationship you trust and doing your own homework. 
"The biggest mistake that an agent can make is viewing this process as a transaction and short-term relationship," says Hessami. "I look at each deal as the beginning of a potential long-term relationship, and that means putting in real work to get to know the client and what they want and need. Honesty and truthfulness are the foundation to this service. You never get bad results from being authentic and honest with people. And that's universal, no matter the industry."
As for the family who came to Hessami after having a bad experience with their agent? After closely working with them and keeping an open line of communication, she was able to find them a "much better" property. Today, they're proud owners of their very own home.