With fixed rates on the rise, is a variable-rate mortgage now your best bet?
By: Renee Sylvestre-Williams on

April 8, 2021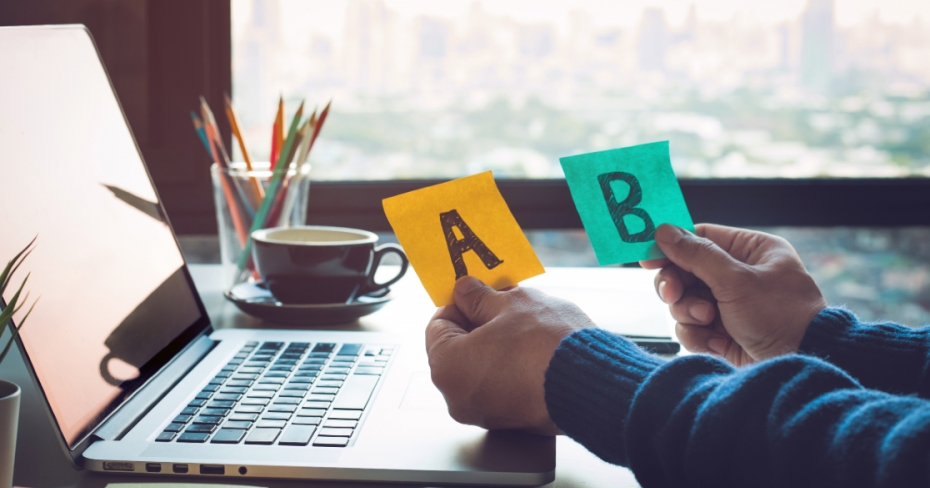 According to the Bank of Canada (BoC)'s last few announcements, the overnight interest rate isn't expected to rise until at least 2023. Combine that reassurance with a recent rise in five-year fixed rates, and you might be starting to wonder if, in today's market, a variable-rate mortgage is more advantageous than a fixed-rate mortgage. 
Five-year fixed rates are tied to Canadian bond yields. Since there's a relatively optimistic feel about economic recovery right now, largely linked to the rollout of vaccines, investors are taking their money out of bonds and putting it into riskier investments. That means that bond prices fall and yields go up. When yields go up, so does the five-year fixed mortgage rate.
Variable rates, on the other hand, are tied directly to the BoC's interest rate moves. And they've dropped to below 2%, potentially making a variable-rate mortgage your best bet these days when looking for a home.
What are variable rates, and what affects them? 
Like the name implies, a variable mortgage rate fluctuates throughout the length of your mortgage term and is determined by the prime lending rate, which is the rate banks charge their customers on products like mortgages, plus or minus a certain percentage. The prime lending rate is determined by the overnight interest rate, which is set by the BoC eight times a year. 
The overnight interest rate is the rate at which the BoC will lend money to banks, called overnight loans. Changes in this interest rate lead to changes in the prime rate. That's why you'll often hear business journalists talking about whether the BoC is expected to raise, cut, or hold the overnight interest rate. It's one of those policy decisions that may seem boring but actually has a widespread effect on housing costs and affordability.
Why a variable-rate mortgage might be the way to go today
Variable interest rates are currently lower than five-year fixed rates, which continue to rise. The spread has increased between these two rate types, with variable rates dropping below 2% and fixed rates climbing above 2%. 
RBC, for instance, currently has a five-year fixed rate offering of 2.49% (APR), and TD Bank isn't far behind with 2.44%.
When you have a variable-rate mortgage, your regular mortgage payment stays the same, but the amount of interest you pay on it fluctuates. When variable rates decrease, more of your mortgage payment goes toward paying down your principal, and vice versa. So if variable rates stay low, you could pay off your mortgage faster than if you went with a fixed rate.
Getting out of a fixed-rate mortgage can also be very costly, as the terms tend to be much stricter than with variable-rate mortgages. The penalty for getting out of a variable rate is usually around three months' worth of interest, and lenders generally let you switch from variable to fixed at any time, as long as you pay the fixed interest rate at the time you switch. That could be worth it, depending on if you have the money available to pay the penalty. One thing to keep in mind is that no matter the type of mortgage, you will have to pay a fine for breaking it before your term is up.
The interest rate might be the shiniest part of a mortgage, but take the time to make sure the terms of the interest rate are favourable and flexible for your needs. Should there be an increase in your variable mortgage rate, you want to be sure you can afford it.