Hiding your cat painting and other lessons I learned while selling our condo
By: Mike Winters on

September 19, 2019
My wife and I recently decided that Toronto wasn't expensive enough for us, so we sold our condo and are moving to New York City. Okay, that's not really the reason. She got a new job and we had to move fast to sell our Liberty Village condo before becoming U.S. residents. 
But we did it! While I can't claim to be a battle-hardened expert in selling properties, I can offer some tips that can help you when you're ready to put your home on the market. 
Get a good realtor
The name of the game is maximizing the value of your property, which is why a bad realtor can be disastrous — poor communication, improperly lit photos, ineffective marketing and a miscalibrated sense of your home's value can cost you thousands of dollars  (particularly in the Toronto market). A good realtor will be patient, objective, and resourceful. A well-placed nudge from your realtor is sometimes needed if you have unrealistic expectations, but you should never feel like they're trying to sway your opinion or rush your decision.   
When it comes to your list price, a good realtor should be able to clearly explain their rationale, and it should be supported with apples-to-apples comparisons with similar properties that have recently sold, especially in your own building.
Staging matters! (even if you think it's ugly)
Furnished homes sell faster than empty homes, but that doesn't mean that the buyer wants to be reminded that a real person lives in the home. Your home has to be unnaturally spotless with zero clutter, which means no signs of actual life: hairbrushes, bathmats, dishes and laundry hampers—all should be hidden away somewhere, ideally in a storage space.
You'll want to consider the services of a stager, which can be arranged by your realtor. They say there's no accounting for taste, but that's a two-way street, too. I don't know why our bed needed dozens of embroidered pillows, or why the kitchen needed plastic pears in a dish, and I'm certainly not a fan of the cake-barf artwork that ended up on our walls, but we weren't staging for me. We were staging for the broadest possible clientele. Trust your experts and try to not hate the sequin throw pillows on your couch.  
Showings: be mentally prepared 
It seems so easy at first: as long as you keep your home clean, there shouldn't be a problem with showings, right? Well, it's incredibly hard to keep a home spotless when you actually need to live in it. And what if you have a pet? Or you work from home?
I work from home, which meant more disruptions, and because we have a cat I couldn't simply run off to a cafe to work. Each showing averaged 30 minutes of prep: hiding the cat litter, stashing dishes, vacuuming stray hairs in the bathroom, arranging staging items — it adds up! 
If you're at work during the day, it's best to leave the place immaculately clean and staged when you leave in the morning since you may have potential buyers show up on short notice when you're not there. This means annoying steps like stashing all your bathroom stuff under the sink each day and cleaning your counters and mirrors, but it's worth it.
It's best to have a plan and make sure you give yourself the time you need. 
Hide all signs of your pets 
We love our cat, Wally. And because we're weird, a portrait painting of Wally adorns the wall of a room we referred to as the "catbrary" (did I mention we're weird?). Stuff like this absolutely has to be removed when showing your home. I've heard from several realtors that pets can be a real turn-off for buyers, so do not take this lightly even if the inconvenience seems overwhelming. And since many people have allergies, you'll want to scrub away all signs of your pet from your home.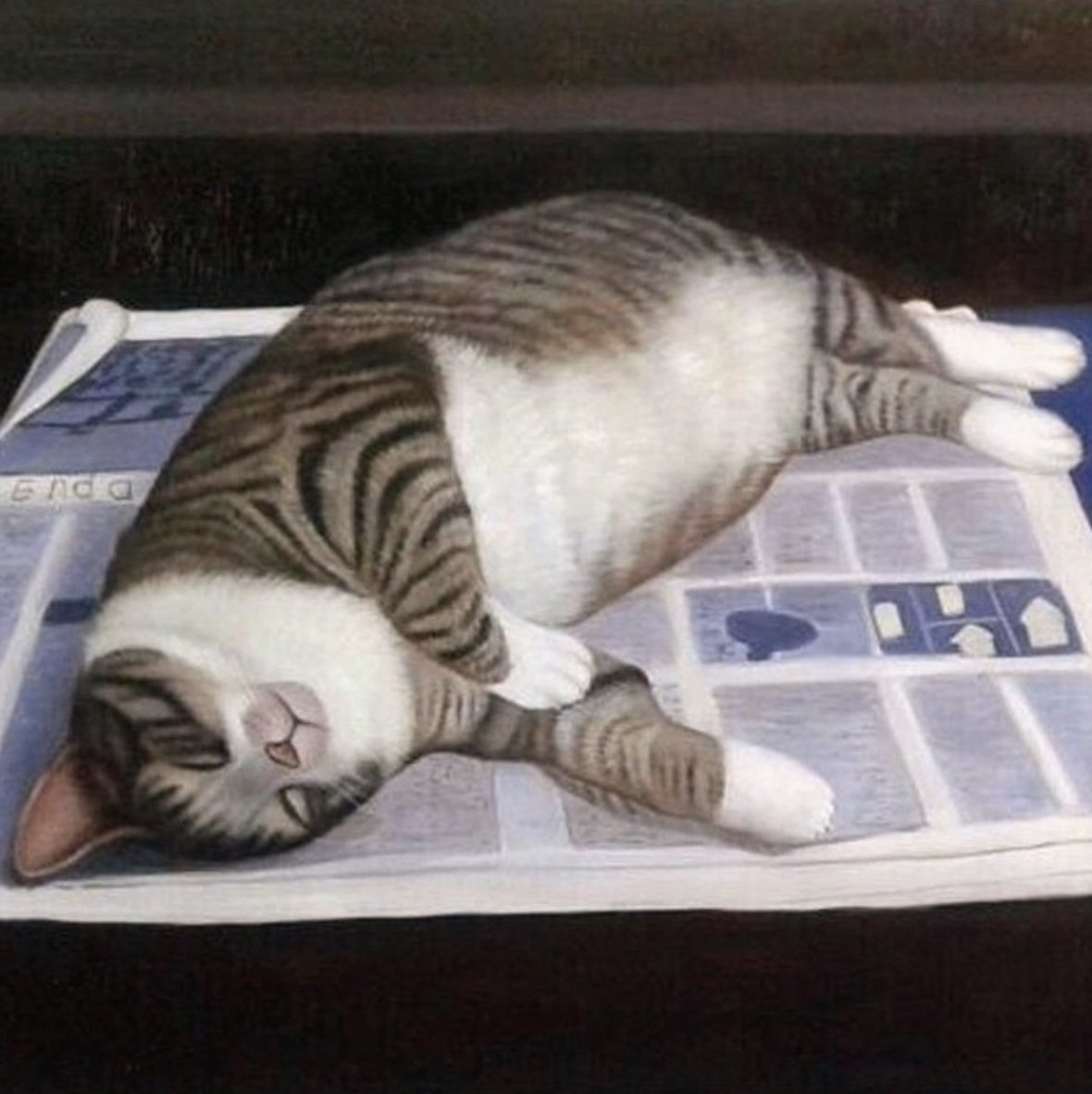 (Above) The portrait of Wally hanging in Mike Winters' "catbrary".
For us, that meant removing the cat's litter box for each showing, packing up our chonky, resistant cat into a carrier and hiding in the stairwell next to our unit for each showing. It's a pain, but if you want a quick sale you'll want to remove all potential barriers for a prospective buyer. 
Negotiating 
If you get multiple offers, great! Not much advice to give there and congratulations.
If not, be reasonable. You should be confident with the list price but don't let pride cloud your judgement if you get an offer below the list price, especially if the property has been on the market longer than you expected and it's only a difference of a few thousand dollars. Always negotiate the price in diminishing increments (e.g. come down by $10,000 in the first round of negotiations, then $5,000 in the next one), and don't feel pressured by lowball offers with artificial deadlines from a buyer with nothing to lose, especially when you first list the property (we had one offer that only gave us hours to accept).
Talk is cheap; the only serious buyers are the ones who make an offer, so don't get caught up in trying to line up multiple offers and focus on the buyer in front of you. Often the first offer ends up being the best offer. Another tip is that you can offer furnishings in your home as a deal sweetener if you don't want to budge further on price.