Pandemic learning pods and home insurance: what you need to know
By: Brianna Bell on

September 4, 2020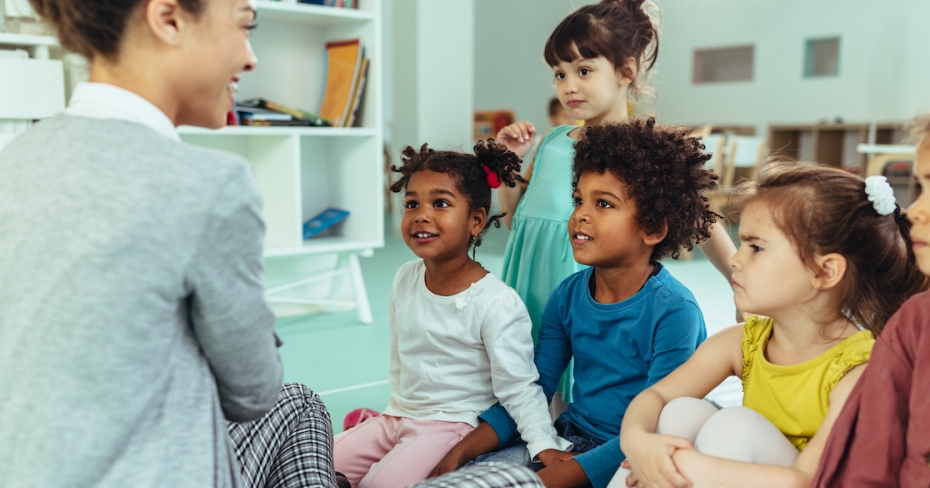 When Liz Sinclair Kruth sends her senior kindergartener back to school this month, it's going to look a little different than last year. Uncomfortable with the risks associated with putting her daughter back in the classroom as COVID-19 continues to spread within our communities, Sinclair Kruth has organized a learning pod in her community in Guelph, Ont. 
"We didn't feel comfortable sending our daughter to school with 25 other kindergartners," says Sinclair Kruth. "For our family, we decided that the school plan had an unknown risk, but likely a higher risk than our pod option."
The pod will include five children from five families within the community, a hired Early Childhood Educator, and a rotating host schedule (each week the home will change). Sinclair Kruth says that the pod will be outdoors as much as possible, which will allow for safer social distancing, but that kids will likely not wear masks while inside the host's home.
Learning pods provide the opportunity for parents to have an active role in their children's education and reduce their exposure to other unknown families, but they do present some unique challenges. When families open up their homes to others during a pandemic, they also open themselves up to the risk of litigation — and home insurance policies might not provide protection.
Home insurance won't cover 'communicable diseases'
Home insurance policies usually include some form of liability coverage, which protects you in the event that someone is injured on your property and decides to sue you. But when it comes to communicable diseases — like the flu, and now COVID-19 — home insurance policies typically contain a clause that excludes these diseases from being covered in order to prevent unwarranted litigation. That means that by hosting a learning pod during the pandemic, you're opening yourself up to liability.
"If one of the kids in the group contracted COVID-19, you wouldn't be able to look at your home insurance policy [for coverage]," says Stefan Tirschler, Product and Underwriting Manager at Square One Insurance, referencing a situation where a person contracts COVID-19 while in your home.
In addition to communicable diseases, having children running around your home or backyard also presents risks associated with injury and potential 
litigation. "Anytime any guest comes into your home, if someone trips and falls, they could pursue damages against you," he says. "If you have young children [in your home] and they're injured, that's a potential exposure that you're facing." While home insurance would typically include liability coverage for such an accident, it's best to discuss with your provider first so that you know exactly how your coverage would apply.
Find out what coverage you need to host a learning pod
A short phone call with your insurance provider can provide you peace of mind, or clarification about changes that need to be made to your policy in order to make sure you have adequate coverage. "They'll be able to let you know what gaps you need to close," Tirschler says.
For example, if you're charging families to participate in the learning pod, and hosting it in your home, then you'll need to look at adding commercial insurance to your home insurance policy. Once you're earning income you're technically operating as a business, and will need to protect yourself as such, says Tirschler.
Sinclair Kruth is currently in discussion with her home insurance provider, but individual families are also purchasing student accident insurance through InsureMyKids for each of their children for added protection.
There's also the educator to consider. "If you're hiring someone to come in and teach, you would want to take certain precautions in the process of doing that," says Tirschler. "Make sure they're appropriately accredited. . . and make sure they have the proper professional liability insurance themselves." If the educator doesn't have insurance, but is found at fault for an accident that happens in the home, the family may be vulnerable to litigation, he says. 
Because home insurance policies make it clear that communicable diseases aren't covered, the homeowner takes on the risk of being sued if a child or adult contracts COVID in their home. "Especially if you knew you had it and didn't disclose to the people you let in your home," says Amy Shields, Barrister and Solicitor at Shields Law Office in Guelph, Ont. 
That's why it's crucial for families engaged in a learning pod environment to take appropriate risk management measures.
"I would highly suggest a liability waiver that directly relates to the transmission of COVID-19 and other communicable diseases," says Shields. The waiver acts as added protection that your home insurance cannot provide. 
Communicate with the families in your pod
Sinclair Kruth says that each family in her pod is aware of the expectations and the risks. In addition to a liability waiver that all participants must sign, families are also signing an agreement that will outline the terms of service of the learning pod. 
"In the contract we all agree to follow basic public health guidelines for COVID," she says. "If someone is sick or a sibling/family member is sick, then the child stays home."
Tirschler recommends following the best practices laid out by the health authorities in your jurisdiction.  "It's much easier to observe the guideline than dispute after the fact," he says. "If mask wearing is recommended, that's highly advisable. If you are the parent, it's maybe also worth knowing if you're dealing with allergies or sensitivities. If a member has some kind of chemical sensitivity you'd want to know about that before you offer hand sanitizer."
Learning pods might be an excellent fit for some families, but it still requires understanding the risks associated. If you're not sure whether your home insurance policy covers the activities within your home, it's always best to ask.