Protect your home from water damage, and save on insurance in the process
By: Joel Kranc on

March 11, 2021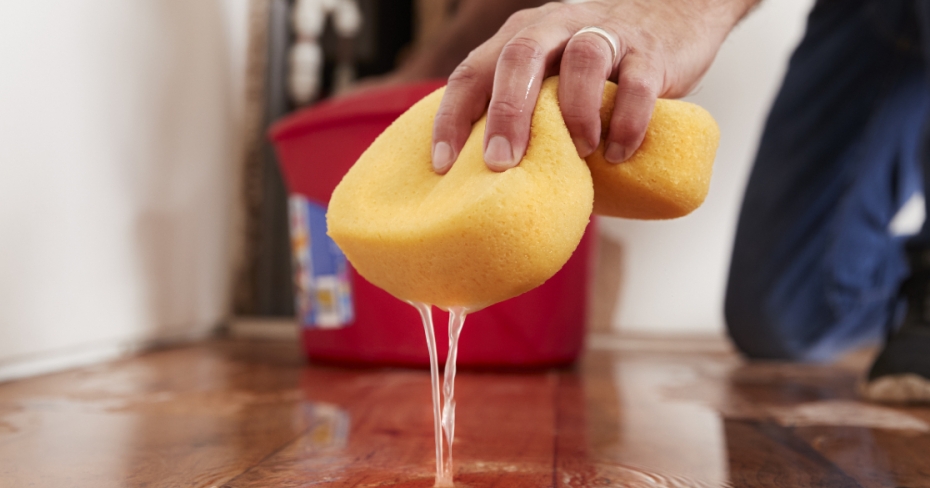 The onset of spring is a welcome reprieve for those who are not fans of winter sports or shorter days. But with the warmer weather comes the melting of snow, and more rain. And whether you are a homeowner or renter, all that extra water can cause leaks, flooding, water backup, and overall havoc on your home. 
Water damage and leaks are some of the most common and costliest home disasters. The Insurance Bureau of Canada says the average price tag to repair a flooded basement can cost $43,000. These sorts of costs can run up very quickly. Protecting your home from water damage will not only save you headaches — it can save you money on your home insurance as well.
How to protect your home from water damage
The problem for any homeowner or renter when it comes to water damage is the fact that water is sneaky and can come from almost anywhere in the house. Some of the best ways to protect against water damage while covering most areas of the home include:
Removing leaves and other debris from drains, eavestroughs, downspouts and any other areas that collect water, in order for water to drain properly.
Extend downspouts at least two metres from your home's foundation.
Test your sump pump and potentially install more than one to ensure excess water is drained properly. If possible, add a backup power source to the pump in case of power failure.
Install window wells and covers to keep as much water out of the basement and low lying areas as possible.
If necessary, correct the grading and foundation of your home so that water has a chance to flow and/or drain away from the house.
Reseal your basement with new or upgraded protective membrane.
Inspect your roof, and caulk and seal your windows.
Those suggestions reflect things that can happen when water seeps in from the outside. Inside your home, however, you may need to be proactive against other issues, such as:
Know where the main water shut-off in your home is in case a pipe bursts, for example.
Ensure appliance hoses and faucets are leak-free. A leak monitor and shut-off system can help prevent serious damage.
Install emergency pressure release valves in the plumbing system to protect against pressure caused by freezing pipes.
Inspect all showers and tubs that often hold a lot of water and might have small cracks or issues that can pose problems later.
Store valuables in watertight containers and keep boxes and furniture away from floor drains.
Water preparedness and home insurance discounts
Taking certain measures to avoid water damage, like upgrading your roof, waterproofing your basement, installing water shut-off devices, storm-safe windows, or a water leak detection system, can earn you discounts on your home insurance premiums. 
Insurance companies want to know the risk of water damage to your home. If it's minimal because of actions you've taken, then you might be rewarded in the form of cheaper insurance. The discounts you could earn will depend on the work you do to protect your home, but also on the physical location of your home (whether it's located on a highland or lowland, for example). 
When discussing your needs with insurance companies, ensure your policy has added coverage for things like flood insurance, sewer backups or "overland" water protection. Shop around and compare rates from different providers to see who offers what at what cost. There are as many solutions as there are providers.