What recourse does a landlord have if a tenant uses their home for illegal activity?
By: Ritika Sharma on

October 19, 2022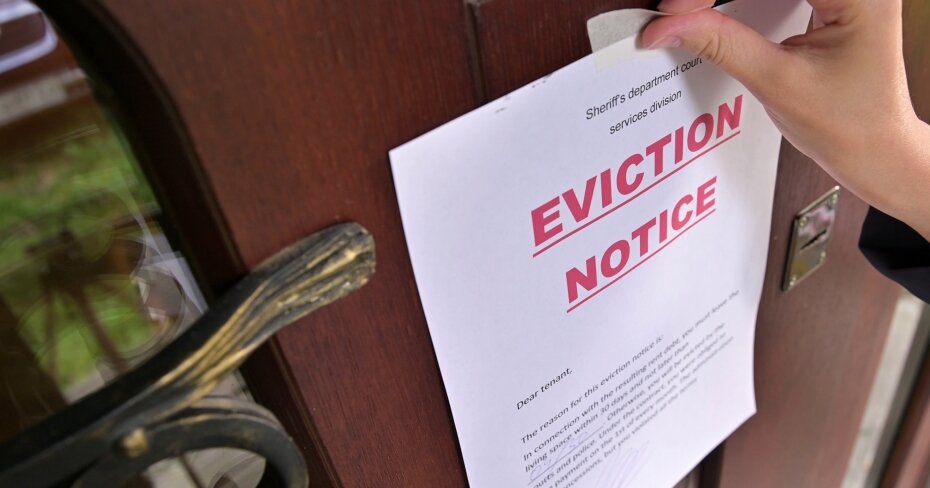 As the Canadian housing market continues its paradoxical journey marked by falling home prices and rising rents, some Ontario landlords are finding themselves in trouble with tenants using their properties illegally.   
Take this example: Marissa Andersson and Oksana Kravchuk, who both own properties in Toronto, have filed allegations with Ontario's Landlord and Tenant Board (LTB) after their respective tenants allegedly turned their rented properties into rooming houses, building extra bedrooms and leasing them out. According to CBC News, the original tenants owe months' worth of rent and have caused damage to the property. 
With the LTB struggling with a months-long backlog and on the verge of collapse, landlords in such a situation may feel they're left with little recourse. If you're renting out your home and it's being used in a way that violates your tenancy agreement, here's what you should be aware of when it comes to home insurance and legal action. 
Can landlords turn to their home insurance policy if tenants are behaving illegally? 
According to Rob de Pruis, the Insurance Burea of Canada (IBC)'s national director of consumer and industry relations, "Home insurance in general does not provide coverage for anything that is done illegally. Rental dwelling [insurance] usually provides very specific coverage for certain perils — for example, fire, or things that could happen to the actual building itself. But it doesn't cover any damage caused by tenants or any internal modifications done by the tenants." 
Such behaviour, de Pruis says, falls under either the Landlord-Tenant rental agreement, or the provincial Residential Tenancies Act. Landlords need to be aware of what their tenancy agreement says in terms of how many occupants are allowed, if any commercial activity is permitted to be carried out or the property is purely for residential use, and what renovations or changes can the tenants do on their own and what they would need permission from the landlord for. 
 
"[You should] clearly disclose everything you know about the property [to your insurance provider]," says de Pruis. "Who are the occupants? What do you expect out of the new renters? What, according to you, is going to be the use of the property for the renters? [This will ensure you] get the right coverage so you are protected if you happen to face such a situation." This could help in the event you need to make a claim. 
Can landlords sue tenants for illegal use of their rental unit? 
"If your home insurance and your personal intervention does not work in such situations, there are a few legal steps one can consider taking," says Amrinder Singh Dandiwal, lawyer at Dandiwal Law Professional Corporation in Brampton, Ont. 
If, for instance, tenants use the property as a rooming house, he says, landlords can turn to the Residential Tenancies Act. 
"The landlord has an option of giving [the tenants] a legal notice," says Dandiwal, and can file an eviction application via the Tribunals Ontario Portal no later than 30 days after the termination. A landlord may give a tenant notice of termination of the tenancy if the number of persons occupying the rental unit on a continuing basis results in a contravention of health, safety, or housing standards required by law.  
In order to protect themselves if their rented property is misused, landlords should have a reliable rental agreement in place, keep their home insurance policy up to date so that it reflects everything they know about their tenant arrangements, and if all else fails, take legal action against tenants not complying with the rental contract. 
Interested in creating content with LowestRates.ca? Reach us at email@lowestrates.ca.  
Save 30% on average on home insurance
Compare quotes from 50+ Canadian providers in 3 minutes.