With interest rates rising, how might the mortgage stress test need to change?
By: H.G. Watson on

June 10, 2022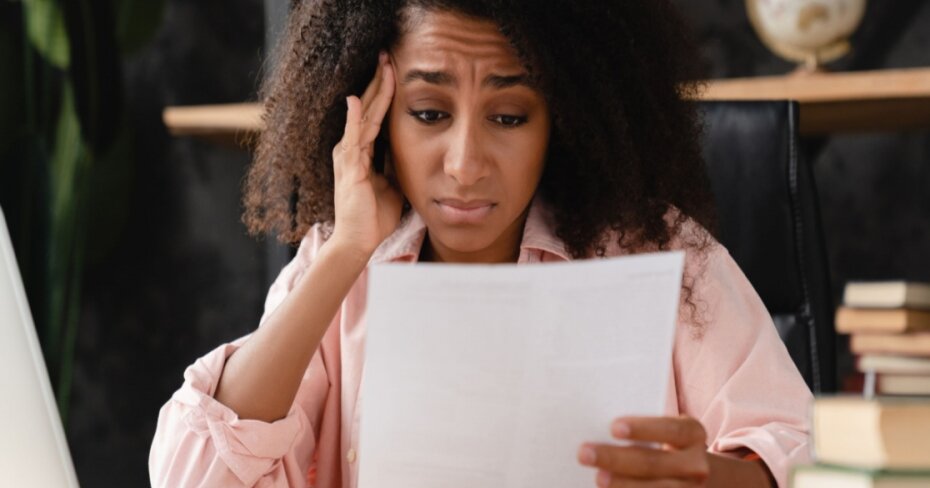 When the mortgage stress test was first introduced in 2016, the idea was to make sure that while it was easy to borrow amid relatively low interest rates, people would be able to continue making mortgage payments when those rates inevitably increased.
Well, that time has come. After two years of historically low interest rates during the pandemic, the Bank of Canada has, since March, embarked on a series of interest rate hikes — the most recent two being 50-basis-point jumps — to try and curb soaring inflation, which sits at a 30-year-high of 6.8%.
The overnight interest rate currently sits at 1.5%. And while the Bank's interest rate moves take time to trickle their way down the borrowing chain, we've already seen some movement in today's mortgage rates. As of this writing, we're seeing 2.45% for a five-year variable mortgage to 3.74% for a fixed-rate mortgage with the same term on LowestRates.ca.
All signs point to a continued rise, too, which will no doubt make it harder for people to qualify for mortgages. As interest rates climb, could the mortgage stress test, which ensures buyers can afford their mortgage at a higher rate than they're offered — ever disappear? In other words, are high interest rates enough to deter people from overleveraging themselves?
Turns out, it's not that simple. Here's why.
How interest rates impact the mortgage stress test
To get an insured or uninsured mortgage from a federally regulated lender, you need to be able to show that you can afford your mortgage at a higher interest rate than what the lender is offering — either a rate of 5.25%, or the interest rate the bank is offering plus 2%, whichever is higher. This stress test was put in place to ensure that those applying for mortgages could keep pace if interest rates increased, they lost their income, or house prices fluctuated.
Interest rates are increasing and home prices are fluctuating. So where does this leave the stress test?
"There's a likelihood that the current (fixed rate) stress test, as it sits at 5.25%, is obsolete for almost everyone once rates go up a little bit higher," says Leah Zlatkin, a licensed mortgage broker and LowestRates.ca expert. That's simply because once variable rates go above 3.25%, everybody would be qualifying at above 5.25%.
Fixed mortgage rates have already risen to a point that many consumers now have to qualify above the stress test, anyway. This could prompt borrowers to opt for a variable mortgage despite the writing on the wall with the Bank of Canada's rate hikes, because it means they can qualify for a larger mortgage now, even though their monthly payments will increase later.
Is the stress test still necessary in a high-interest-rate environment?
With mortgage rates rising, qualifying for a mortgage is getting harder. For those who do qualify, it's for less money than they would have gotten even just a few years ago. 
Without the stress test, people wouldn't have to qualify at a higher rate than their lender is offering them. And some brokers feel that people should have the opportunity to put more of their money toward buying a home. (Already, this is an option for consumers who choose to use provincially regulated financial institutions, like credit unions.)
But just because interest rates are rising now, doesn't mean that will always be the case. Zlatkin notes that buyers still need to be protected from any possible future rate increases, which means the stress test likely isn't going anywhere anytime soon.
"If you were just qualifying someone based on their original mortgage amount, and their costs went up because the Bank of Canada and variable rates go up, how would they still be able to afford their home?"
Could the stress test rate ever need to increase?
In a statement provided to LowestRates.ca, a spokesperson for the Office of the Superintendent of Financial Institutions said they would not speculate on if and when a change may happen with respect to the stress test. 
Zlatkin says that while OSFI could increase the qualifying rate, it makes no sense to do it once the variable rate will apply anyway, since it will be the higher of the two. And what happens if rates come down? In all likelihood, OSFI does not want to constantly be chasing a number. 
That said, there has been chatter about the possibility of updating the stress test requirements by the end of this year. OSFI reviews the rate each December, and can make off-cycle adjustments to the rate if needed.