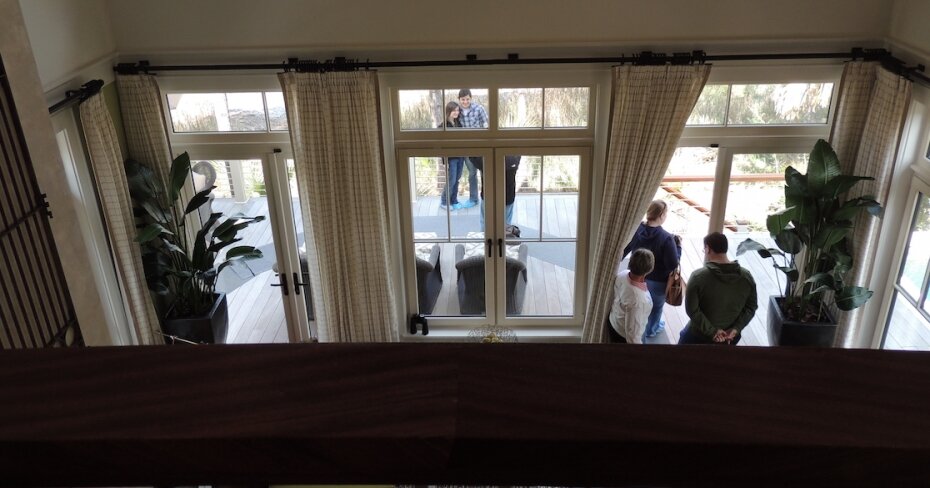 We're living in uncertain times. You might be reading this from home, either on your laptop or smartphone, after you've vigorously washed your hands for at least 20 seconds by singing a song in your head. (Mine's the chorus to Toto's "Africa.") 
With the recent recommendations by Canada's chief public health officer, Dr. Theresa Tam, for all Canadians to practice social distancing to minimize and hopefully halt community transmission of the new coronavirus (COVID-19), many companies, arenas and sports organizations have cancelled events.
But what if you're about to sell your house, or wanting to buy a new house, right as Canada's busy homebuying season is swinging into gear? While an open house won't draw the size of crowd a concert or sports event will, it does mean that strangers are coming to and through your home, touching many of your household objects in the process. That doesn't feel the most hygenic — no matter how many times you disinfect the place. This could leave you wondering if you should cancel your open house altogether — and, if you're a house hunter, whether you should go to one.
We reached out to two real estate agents to find out how the COVID-19 pandemic is affecting open houses.
Proceeding with caution
Bob Pichut of Sutton Group Heritage says the market hasn't slowed down yet. In fact, he held an open house on Sunday March 15 in Scarborough, Ont., that had 17 public showings in addition to five agents with clients. That said, everyone is making a point to proceed with caution. For example, Pichut and another agent allowed only one couple at a time in the home. 
"The listing agent needs to provide hand sanitizers, gloves, wipes, to each visitor," says Pichut. "No hand shaking, keep your distance. Try to wipe down door knobs as often as possible. Bringing another agent to control the crowd was paramount [for us]. Many agents came with clients to the open house but some booked after hours or next day to avoid contact with others." 
He also said he put up a sign on the closed doors indicating that a showing was in progress. He also avoided shaking hands and made sure to stay more than six feet away from potential buyers. 
The listing agent needs to provide hand sanitizers, gloves, wipes, to each visitor. No hand shaking, keep your distance
Some in-person showings cancelled
Other agents, however, have decided not to continue with in-person showings.
Nasma Ali, founder of One Group, said that the agency was halting all open houses until further notice. "We are encouraging virtual tours," Ali said via email.
Some agents at One Group, however, will still be doing in-person open houses — but will be taking appropriate measures to protect themselves and clients.
"Some people need to buy or sell," said Ali. "We will be there to accommodate and help them. We need a two metre-distance between [the] client and agent. We have a few questions we ask clients before meeting or showing property."
Despite the pandemic, both Ali and Pichut don't expect home sales and open houses to come to a complete stop. As Ali said, sometimes people just need to sell — now. For example, Pichut is selling a home for a couple in the throes of divorce who want to get rid of it as soon as possible.
When asked about whether the market will slow down, both Pichut and Ali said that they expect it will. "Business will slow down with concerned buyers and sellers out there," says Pichut, while Ali says that she expects there won't be a real estate market until further notice. 
But for now the action is still hot. "I'm showing condos today to a couple in a hurry to secure a place so they can take off to their cottage for summer," says Pichut. He's expecting multiple offers this week on the house he showed on Sunday but hopes that they'll be scanned and emailed to him instead of dropped off in person. 
"I'd like to slow down for safety reasons," he says. Pichut is thinking of taking a break after this week because he doesn't want to get sick. He's just waiting for those offers to come in.