These are the worst Toronto apartment listings we came across in June
By: Maureen Genore on

July 11, 2017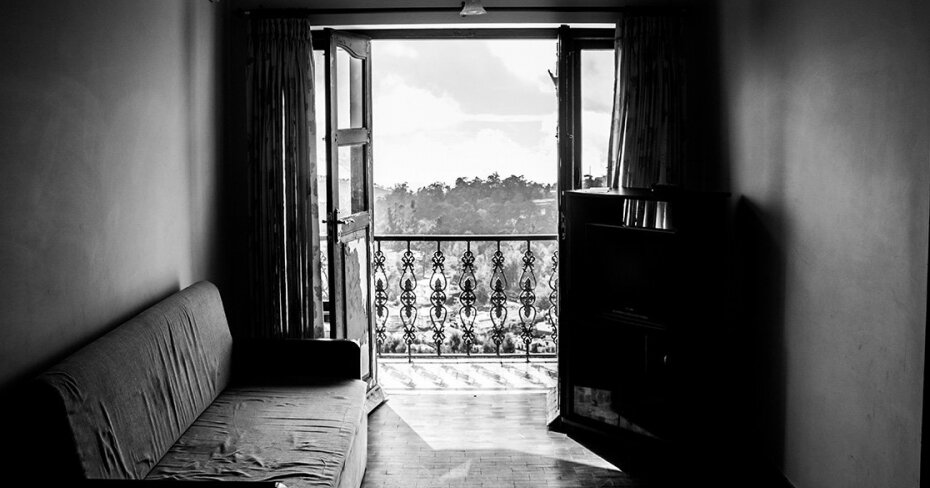 Apartment hunting in Toronto is a nightmare, and we're always on the lookout for tales to remind you of that.
Last month, we scoured the internet for Toronto's worst apartment listings, and the ones we found raised a lot of questions. From a basement apartment with ceilings so low that your guests would have to stoop, to a studio unit where you could flush your toilet from your bed, there was no shortage of listings in the city that make you ask 'why?'.
And while the housing market in Toronto may be showing signs of cooling, the same can't be said for the rental market, which is still going strong. In fact, in the wake of the 'Fair Housing Plan' announcement by the provincial government, there's evidence that renting in Toronto has actually gotten even more expensive.
Given the craziness of the Toronto rental market right now we knew it wouldn't be hard to find a few more listings that made us cringe. Here they are.
When the landlord is a racist
This time around, we came across several listings that sounded great at first, only to be ruined by some terrible — and racist — comments from the potential landlord.
An example of this was a posting we saw a few weeks ago for a room for rent in a North York apartment. (Sadly, it's been taken down.) The room was listed at $600 per month, was close to transit, and came fully furnished. The price also included all utilities, plus high speed unlimited internet, cable TV and full use of the kitchen and living area.
Sounds pretty decent, right? That's what we thought, too. Until we came to the 'rules' that the landlord Tom, who also lives in the unit, had specified. Some of these rules are fairly standard — like no smoking, no drugs and no pets. Even specifying 'no couples' is not uncommon, as it's reasonable why he'd only be looking for a single roommate.
Then, came the dealbreaker: "Not allowing any India food to be cook here." Not only does Tom's rule not make any grammatical sense, but it's also rude, racist and close-minded. No matter what kind of food you like to cook and eat, everyone has the right to live somewhere they can do so comfortably. Not cool, Tom.
The obvious scammers
Among all of the bad listings out there, there are great ones, too. Well, at least they seem great at first. That is, until you realize it's a rental scam, something that's becoming increasingly common in the Toronto market.
Take this example, from a Reddit user in Toronto, who turned to the site for input on what he had a feeling might be a scam. Essentially, he described a situation his girlfriend found herself in: communicating with a landlord who was offering a one-bedroom apartment in the downtown core for just $500 per month. Not only was the price too good to be true, but there were a ton of other red flags, including the potential landlord not being in the country and his request for her to transfer him rent via a Money Mart.
Luckily, most Reddit users — and us — agree that this is likely a scam, and we can only hope that no money was exchanged. A good rule of thumb about rental listings in Toronto? If they seem too good to be true, they probably are.
When your tenant is using your apartment as a brothel
While this one is not an apartment listing per se, we had to include it anyways. Another Reddit user posted about how they suspect that their tenant is using their condo for prostitution. Along with this revelation, they are asking for advice on what to do about it. One area of specific concern? The furniture.
As of yet, not many Redditors have helped them out with suggestions. We'll certainly be checking back for updates, though, as we're curious to see what ends up happening.
It's definitely easy to find examples of listings that showcase how hard it is to find a decent place to rent in Toronto. If you're looking for a place to rent right now, we can only hope it's just as easy to find somewhere nice. Good luck out there, renters.