Backyard pools and home insurance: what you need to know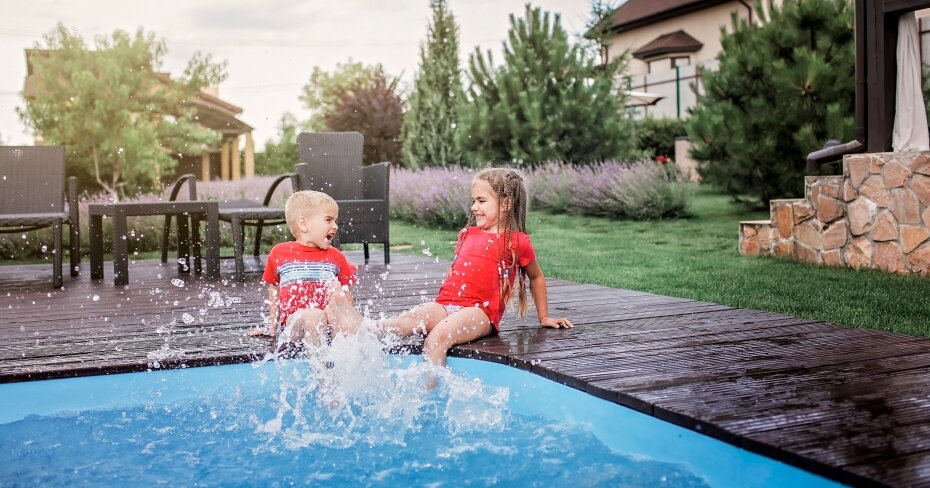 If you have a backyard pool or are thinking about installing one, here's everything you need to know about how it can impact the cost of your home insurance premium.
Having a backyard pool can be a great way to cool off and entertain during the summer. However, having large volumes of water on your property comes with great responsibility. 
If you have a backyard pool or are thinking about installing one, here's everything you need to know about how it can impact your home insurance costs. 
How does installing a pool affect your home insurance rate?
Adding a backyard pool to your home increases your home's replacement cost and comes with greater liability — both of which can impact your insurance rate. 
"When you add a swimming pool, you have a higher replacement cost [for your home] and therefore your premium could be going up," says Rob de Pruis, national director of consumer relations at the Insurance Bureau of Canada. 
On top of replacement cost, backyard pools are also associated with increased liability exposure. "People could drown, people could slip and fall, there could be injuries, so that would increase the liability risk, and therefore the premium could be reflecting that new risk as well," says de Pruis. 
To make sure you are always getting the lowest price after installing a pool, it's in your best interest to compare home insurance rates. 
What are your responsibilities as a pool owner? 
As a pool owner, it's important to know your responsibilities and understand what your home insurance policy will cover. 
"[Before installing a pool], make sure that you're in compliance with all of the municipal bylaws and requirements," says de Pruis. "Also, make sure that you advise your insurance company that you have now added a pool." 
Once the pool is installed, pool owners are responsible for regular maintenance of the pool, such as monitoring pH levels and ensuring adequate supervision — especially when there are children around. 
If pool owners fail to abide by these rules, they put their home insurance coverage in jeopardy. 
"If you're putting in a pool and not complying with the local requirements, it's actually illegal," says de Pruis. "If something did happen to that pool, or someone did get injured, there's a chance that your insurance policy might not provide you with coverage for any potential claims." 
What to do if someone gets injured at your pool 
If you have adequate liability coverage as part of your home insurance policy, any damage or injuries should be covered.
"Essentially you are covered for any type of damages or injuries that any of your guests may sustain as a result of your potential negligence," says de Pruis. 
To account for the increased risk that comes with getting a pool, some pool owners opt for umbrella liability insurance, which is an extra layer of protection that can protect you if damages were to exceed your policy limit — in the case of a lawsuit, for example. 
If anyone does get injured, it's important to record details of the incident to substantiate your claim. This documentation may include: 
Photographs or videos 

Witnesses' contact information 

Medical records 
Importantly, if alcohol is involved in the incident, this may affect whether you are eligible for insurance coverage. 
"If the injured person contributed to their injuries by over-indulging in alcohol," says de Pruis, "that would be taken into consideration in any type of claim or any type of injury settlement." 
If you're planning to install a backyard pool, make sure to understand the regulations and responsibilities that come with owning a pool. And check that your home insurance policy is sufficient to cover any damages that may arise. 
Interested in creating content with LowestRates.ca? Contact us at [email protected].
Save 30% on average on home insurance
Compare quotes from 50+ Canadian providers in 3 minutes.
About the author

Julia Stratton is a freelance writer living in Ottawa. When she's not writing, you can find her curled up with a book, running, or cooking up adventurous new recipes in the kitchen.