What you should know before you buy a pre-construction condo
By: Jessica Mach on

May 9, 2018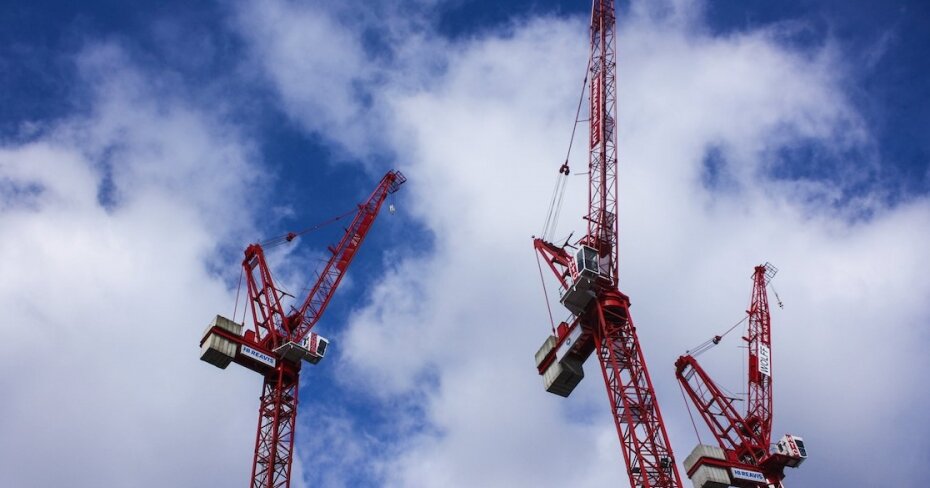 In a housing market like Toronto's, where benchmark home prices are so high that buyers need a household income of at least $145,000 to even secure a mortgage loan, cobbling together the funds for a down payment is no small feat. But as the rash of condo cancellations in the past year show, things do not necessarily get easier once you have the money.
Cosmos Condominiums is just the latest in a string of condo projects that have abruptly shut down in recent months. Since the beginning of 2017, at least ten Greater Toronto Area projects, or a combined 3,920 units, have seen the same fate, confirms Shaun Hildebrand, a spokesperson for Urbannation.
Buyers who had put down tens of thousands of dollars in deposits to secure a spot in those buildings were suddenly left without property. And some of those buyers are now priced out of the market, given prices are substantially higher now than they were two years ago, when they put down deposits for the now-shuttered condo.
Committing to a pre-construction — i.e., a unit in a condo development that has not yet been built — can often feel like one of the most viable ways to secure a home in the city's crowded housing market. But, the choice is also among the riskiest.
So, what's a home buyer to do? To find out, we talked to Mark Epstein, managing partner at Newmarket-based law firm Epstein and Associates. Below, Epstein walks us through the considerations a buyer should take when looking at a pre-construction purchase — and what steps they can take if the development is cancelled.
 
Buying a pre-construction condo: what's the risk?
When you put down a deposit for a pre-construction condo, what you're essentially doing is securing a spot in a building that doesn't exist yet. There are several reasons this route is appealing, but chief among them is the prospect of living in an entirely new build — which usually rules out the need for any renovation work.
To secure a pre-construction, you typically need to put down a much larger deposit than you would for a resale home. A down payment for a resale home can be as small as 5% of the home's total price, but to secure a pre-construction, your minimum down payment will be closer to 20% of the unit's price. A fraction of that 20% needs to be immediately given to the seller as a deposit, and the rest is typically paid off in installments over the first year of the contract.
What's at risk when you're buying a pre-construction is not necessarily the deposit — you'll likely get that back if the project folds — but rather your leverage in the housing market.
Let's break it down. In a typical pre-construction scenario, Epstein explains, the condo developer needs to sell around 80% of the project's units before banks will even agree to finance the project. So, if for whatever reason the developer cannot meet this 80% quota, then the project will have to fold because there won't be enough money to back construction.
In a tight market like Toronto's, this first scenario is not likely. But that's not where the risk ends. Once construction is underway, there are a slew of challenges a developer can face, from environmental factors through government permits and bankruptcy. All of these things can prevent construction from ever being completed.
Most pre-constructions are selling years before they're set to be completed. Although home prices started dipping in the GTA last year when the market crashed, the overall pricing trend over the past decade has been up, up, and up. That means that the deposit a buyer put down for a pre-construction in say, 2014, likely won't come anywhere close to covering what a down payment would cost in 2018 for a similar build.
Many buyers who have had their pre-constructions cancelled have found themselves in this scenario: priced out of a market that has become substantially more expensive since they'd made their last purchase.
 
Do your research
First and foremost? Reputation rules all. Regarding the developer, Epstein says, make sure you "get a feel for how many projects they've done." A developer that has a track record of delivering will probably be more reliable than a developer for which a project is their first-ever build.
Epstein also advises putting together a reliable team to guide you through your purchase. "Make sure that you've aligned yourself with a reputable mortgage broker or financial institution [and] lawyer," he says. During the ten-day "cooling off" period after you've received your contract from the developer, make sure you have a lawyer whom (1) you trust and (2) specializes in real estate to review it.
Lastly? Look out for hidden fees. In many cases, there can be "additional costs associated with closing that are beyond what you're purchasing the property for," Epstein explains. Make sure you get a breakdown of your total purchase, so you know exactly what you're paying for.
 
Tarion — what you need to know
A situation where a developer either can't or won't give you back your deposit after cancelling a project is "extremely rare," Epstein says. But, such situations are not impossible, and it's useful to know that the industry has measures in place to protect buyers in those scenarios.
Whenever you buy or sell a new home in Ontario, the provincial government requires you to register with Tarion — a non-profit organization that provides warranty protection for new homes.
For buyers, Tarion provides deposit warranty in the case that a developer goes bankrupt or breaches a purchase agreement. It also offers coverage to buyers in the case that they decide to terminate a contract, and hold a statutory right to do so.
That warranty is limited, however. Tarion only provides up to $20,000 in coverage for condo units — and you'll be extremely hard pressed to find a 20% down payment for any condo unit in The GTA that will be priced that low.
 
What to do if your condo is cancelled
So you've hired a great team, you've done all your research, you're protected — to an extent — by Tarion — but you still get screwed over. What can you do?
First, let's get one cold, difficult fact out of the way: any contract you sign with a developer was probably drawn up by the developer's lawyers, so that contract will inevitably work in the developer's favor — not yours.
"There's no question that they're set up in such a way to protect the vendor," Epstein says, adding that contracts typically include a number of provisions that allow the developer to abandon a project with minimal damage to themselves.
But, Tarion can help. In addition to providing deposit warranty, the organization also reimburses buyers up to $40,000 if your developer "fails to substantially perform the contract."
Beyond that, though, the outlook for compensation is bleak for buyers. If, at the end of the day, what you're most concerned about is buying a home, an option that occasionally comes up is suing the developer for the difference between your original down payment, and the cost of a down payment in the current market.
Epstein doubts that this is a useful route to take. Again, he says, "in the majority of situations, you can't, because there are provisions in the agreement which allow the developer out of the contract."
So, what's the verdict?
It's a seller's market. Buy at your own risk.