Wildfires are threatening more homes in Canada than ever. Here's what you need to know
By: Dominic Licorish on

August 4, 2017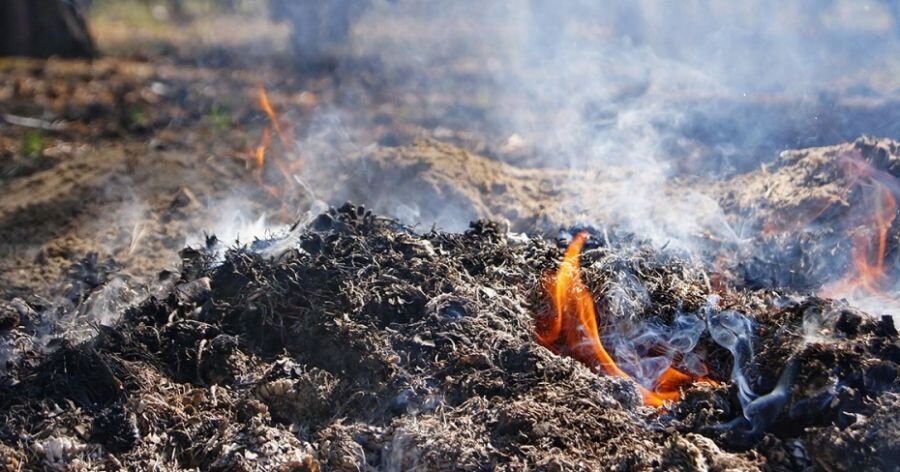 In a country as heavily forested as Canada, wildfires can be one of the most destructive threats to your home.
Just over a year ago, the Fort McMurray wildfire became one of the most expensive natural disasters in Canadian history. Before firefighters were able to get the blaze under control, hundreds of buildings were lost and thousands of people displaced.
Wildfires have increased in frequency and size over the past couple of decades due at least in part to climate change. Not even a full year later, Western Canada is — once again — on fire. Fires are now burning throughout B.C., threatening lives and choking the air of Kamloops and Vancouver. All of this, while residents of Fort McMurray are still hard at work rebuilding the homes they lost last year.
For Canadians who live near large, expansive forests — and that's a large part of the country — it's important you're protected against the threat of fire. I spoke to two experts to understand how much of a risk wildfires are and what people can do to minimize the risk of losing everything they have to the flames.
Wildfire risk is a developing area of research
Steve Taylor, a research scientist from National Resources Canada, told me that up until recently, his work revolved primarily around researching and developing techniques to respond and fight wildfires. But after the last few major fires ended up causing so much damage to structures, his focus has shifted.
Now National Resources is working on developing a risk model for wildfires that will be able to help the public determine how much risk there is of a wildfire in any given area, similar to flood mapping or other models for disaster prediction.
The project is on track for completion in 2019, so unfortunately, there's nothing out there right now that homeowners can use to determine how at risk their house is of wildfire damage. However, Taylor did mention that there are a few factors to consider that can help determine risk.
We estimated that about 10% of structures in Canada met this criteria of being within half-a-kilometre of potentially burnable vegetation
"Some work in Australia showed that most of the losses were when you had a structure within about 300 metres of vegetation. So, you need to be fairly near a fairly large contiguous piece of forest. And we've used that information to map what's called "wildland/urban interface" in Canada; areas that would be, just because of their proximity to contiguous forest, potentially susceptible [to being caught in a wildfire]," Taylor said. "We estimated that about 10% of structures in Canada met this criteria of being within half-a-kilometre of potentially burnable vegetation."
That 10% doesn't take into account how likely a fire is to happen, but tells us how many buildings are at risk of being damaged or destroyed by wildfires in Canada.
Can you protect your house from a wildfire?
Fires are pretty much impossible to stop from damaging a home. Even if that home were made of the most fire-resistant materials. One would need to construct their home out of concrete and steel to completely protect themselves from a wildfire. However, there are regular building materials that can withstand flames a bit better than others, which might help
After the Fort McMurray fires, the Institute for Catastrophic Loss Reduction (ICLR) studied the damage done to buildings to determine why some buildings were more resistant to fire damage. That study found that following FireSmart guidelines made a significant impact on the survivability of the home in a fire.
FireSmart is a free resource that can help you understand not only how fires spread, but gives practical information about what to do to mitigate risk. Taylor also mentioned that houses can be upgraded with fire-resistant roofing and siding, but that one of the most effective shields against flame can be a well-kept lawn. A green, watered lawn with little vegetation (at least close to the house) can protect your home from fire as flames are less likely to catch on healthy grass. This can form a natural barrier to the spread of fire.
What home insurance can do for you after a wildfire
Whether your home is at risk of being caught in a wildfire or not, knowing how your home insurance policy handles fire is essential for protecting your finances from being lost along with your possessions.
I spoke to Rena Novotny, a claims manager at Square One Insurance about what home insurance policies can cover from wildfire damage. Fortunately, direct fire damage (including odour and discolouration from smoke) is typically covered on standard comprehensive home insurance policies. Even some surprising indirect losses are covered — like food going bad due to power outages caused by fires. However, it's worth it to make sure fire is included under your covered perils.
"All risk homeowners insurance policies and basic fire policies insure against the peril of fire, including wildfire, so as long as a homeowner has purchased a policy and is up to date on premiums so that it remains in force, they have coverage to the extent of their policy limits or the cost of actual damages, whichever is less," Novotny says.
Home insurance places the onus on the homeowner to keep their coverage up to date with the value of their home and possessions. It hammers home the importance of choosing the right coverage, because the last thing you want is to make a claim and find out that you can't fully afford to repair or replace your home because its value increased beyond the coverage limit.
If there is no damage to the home, insurance will only cover additional living expense costs if there is a government-mandated evacuation, and only for a limited time
Home insurance also covers additional living expenses (ALE) that arise from being forced out of a home during repairs and evacuation. If the home is damaged and requires repair that keeps you from living in it, insurance will cover the cost of accommodations, food, and utilities of your temporary living arrangement. However, if there is no damage to the home, insurance will only cover additional living expense costs if there is a government-mandated evacuation, and only for a limited time or maximum amount depending on your policy.
"Once these limits run out, that's it; no more ALE is paid unless and until they go home and find fire related damages that make their home unlivable – then the regular ALE coverage would kick in, and pay for the reasonable repair period it takes to make the house livable again," says Novotny. "For example, at Fort Mac, insurers had boots on the ground at evac centers issuing emergency mass evacuation funds, etc. But because the evacuation period was so long (more than 30 days), most mass evacuation limits on most policies were exhausted and people complained."
According to Novotny, the insurance industry is working hard to improve service and deal with major catastrophic events better each time. After the Fort McMurray fire became the costliest disaster in the country's history, insurers also began working on proprietary risk modelling to help better service the needs of those at higher risk of wildfire damage.
One thing is clear: wildfires aren't going away. But the hope is the industry becomes better at protecting Canadians from them.
Are you protected?
Wildfires have caused record damage to Canadian property in recent years. Make sure you have the right coverage. Explore your options below.
Get Covered