Ellen Roseman: Will COVID-19 burst Canada's bubbly housing market?
By: Ellen Roseman on

June 15, 2020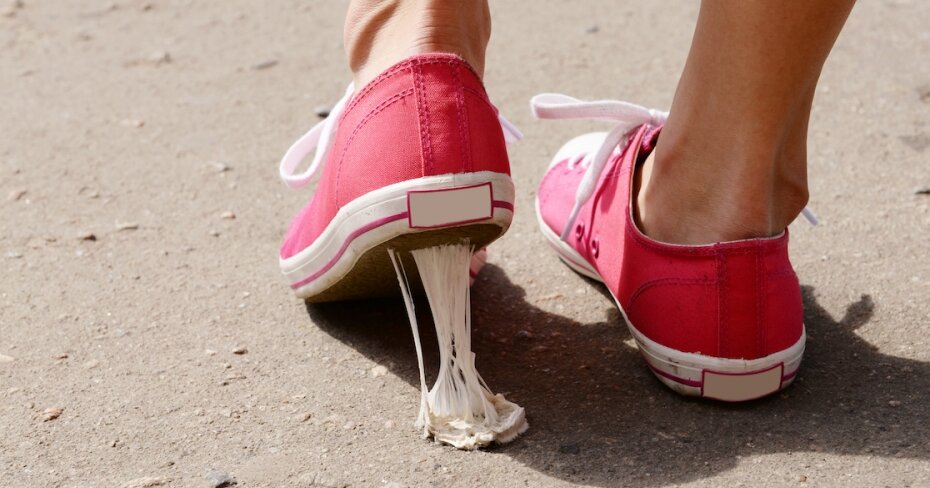 We all know the short-term impact of the coronavirus pandemic is huge. Canada's economy lost three million jobs in March and April, and the banks have offered mortgage payment deferrals to more than 720,000 Canadians, representing about 15% of the number of mortgages in bank portfolios.
But the long-term future is murky. Will the housing market roar back once the economy reopens and starts recovering? Or will this temporary setback lead to a housing correction – perhaps even a housing crash?
There is a surplus of predictions, forecasts and conjectures, but consensus is a rare commodity.
"Uncertainty about the future is now greater than it has been in a really long time," writes Will Dunning, a Toronto housing and mortgage research consultant, in the April 2020 edition of his Housing Market Digest.
"I understand the impulse that people have to try to reduce uncertainty. At present, I believe that we just have to accept and endure that uncertainty and (try to) direct our energies elsewhere."
What will happen to house prices in 2020 or 2021? Will they rise, fall, or stay the same? Three months into the COVID-19 crisis, I found prognosticators do not have clear answers. And they are not embarrassed to say so. 
Looming crisis for deferrals
Toronto Storeys, a site that calls itself the home for the city's real estate industry, offered a timeline of 17 forecasts and updates on May 15. This was just before Evan Siddall, president and CEO of Canada Mortgage and Housing Corp. (CMHC), made one of the most shocking and widely quoted forecasts on May 19.
Siddall told the House of Commons finance committee that a CMHC team was working to manage the "debt deferral cliff" that will loom in the fall, when some unemployed people will have to start paying their mortgages again.
In testimony that Conservative MP Pierre Poilievre called "bloody terrifying," Siddall warned that first-time home buyers early into their mortgages could find themselves underwater ― meaning their debt would exceed the market value of their house.
"Unless we act, a first-time home buyer purchasing a $300,000 home with a 5% down payment stands to lose over $45,000 on their $15,000 investment if prices fall by 10%," the CMHC head said.
Later, Siddall wrote on Twitter: "We expect prices to fall 9% on average if we have a prompt post-COVID recovery in Canada. Our 'moderate-stress' case (worse than expected) results in -18%."
CMHC underwrites more than half of the insured mortgages in Canada. Unless it can mitigate the risk of default by cash-strapped home buyers, it could be on the hook for billions of dollars. That's because of CMHC's guarantee to pay off 100% of banks' bad mortgage loans. 
So, it's no surprise that on June 4, CMHC released new mortgage underwriting rules that make it harder to get default insurance for those buying a house with a down payment of less than 20%.
Starting July 1, at least one of the borrowers must have a credit score of at least 680 (up from 600). You will also have to limit your mortgage payments, property taxes and heating costs to 35% of your annual income (compared with up to 39% now).
While the minimum down payment stays at 5%, you must use your own savings, secured loans or non-repayable family gifts for the down payment. You can't use non-traditional sources of funding that increase indebtedness.
Meanwhile, you still have choices among CMHC's privately-owned competitors. Genworth MI Canada has said it does not plan to change its policy for debt service ratio limits, minimum credit score, and down payment requirements. Rival provider Canada Guaranty has not followed in CMHC's footsteps either.
What will the future bring?
I asked a well-known real estate analyst about the indicators he's watching to gauge the progress of the housing market.
Ben Rabidoux runs the boutique research firm North Cove Advisors, which looks at macroeconomic trends that affect housing prices. A lively, engaging speaker (nicknamed the "Oracle of Owen Sound" since he lives in the city of 21,000 three hours north of Toronto), Rabidoux is the most requested guest on the Mostly Money podcast, hosted by Preet Banerjee. 
Rabidoux is somewhat bearish (or negative) about housing prospects in Canada. He thinks we're in for a couple of tough years as economic growth declines and some jobs get wiped out.
One important measure is this: More than 14 million Canadians have applied for the $2,000 monthly CERB (Canada Emergency Response Benefit). Eight million have received payments. In total, almost $40 billion worth of benefits have been paid out to recipients. 
"When the lockdown is lifted, the vast majority of jobs (let's say 95%) will come back," Rabidoux says. "But with 5% of jobs gone, that will wipe out two years of job growth, leading to an enormous recession. How do we support those incomes? The government will have to do more."
Canada's population growth is another indicator he tracks closely. It's been largely from immigration and a lot of it is from non-permanent residents, who come here with student visas or work permits.
The non-permanent resident cohort grew by more than 200,000 in the last year and now accounts for 3.6% of the entire Canadian population. 
"Unprecedented," Rabidoux says. "But population growth will be decimated in the next few quarters and no one expects it. This is an underappreciated risk." 
"What will be the demand for work permit holders when our unemployment rate hits 10, 12, 14%? Zero. What happens to that cohort? It shrinks massively," Rabidoux told host Doug Hoyes on the Debt-Free in 30 podcast on April 4.
The impact will be felt in rental markets in big cities, where the tight supply will ease up and rents will soften. At the same time, thousands of Airbnb units will enter the long-term rental pool as bookings drop from COVID-19 and new rules in Toronto limit short-term rentals to a landlord's principal residence.
Rabidoux's advice: If you own a home and you are considering selling in the next year or two, try to do it sooner rather than later. There's a risk of more supply coming on in late 2020 or early 2021. 
"It's a great time to be a renter," he says.
Is social media the new crystal ball?
You can keep track of Rabidoux's ideas, opinions and, yes, predictions by following him on Twitter (@BenRabidoux). He has more than 11,000 followers and almost 12,000 tweets since 2010. 
Here are some other well-informed industry insiders worth following on Twitter:
Hillard Macbeth (@hmacbe), Edmonton-based author of a popular book published in 2014, When the Bubble Bursts: Surviving the Canadian Real Estate Crash.
Steve Saretsky (@SteveSaretsky), Vancouver realtor and housing analyst. Avid student of macroeconomics and credit cycles.
Evan Siddall (@ewsiddall), president and CEO of CMHC. 
Siddall, who will leave his job at the end of this year, doesn't hesitate to speak his mind on Twitter. 
On June 8, after a rival firm said it wouldn't tighten eligibility rules, he tweeted: "Before everyone celebrates, 'no change' may mean in part that @GenworthCanada could have had tighter policies already. @CMHC_ca welcomes competition but will not compete by encouraging over-borrowing." 
Three months into the crisis, the future is still murky. So, why not let social media be your guide when all you have to go on are early warning signs, rumours, and a sense that profound change is in the air?