Young Money: This 25-year-old juggles her ethical business and a full-time career
By: Nicole Ballantyne-Choo on

January 22, 2018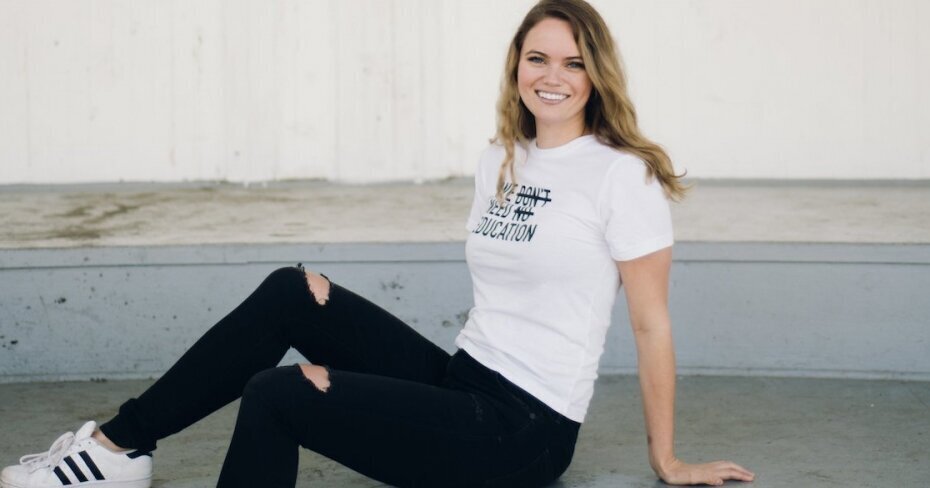 "My goal is to empower young girls everywhere to be curious, to ask questions, and to choose any career they want," says Roberta Lindal, 25, as she talks over coffee about her recently-launched ethical business.
Roberta is the founder of La Petite Écolière (The Little Schoolgirl in English), an online boutique clothing shop that has a mission: to empower girls and women around the world and make sure they have access to education.
The term schoolgirl, says Roberta, has been sexualized in Western society, and she wants to reclaim it. The only thought that should come to mind when the term is used, she says, is the potential for leadership and success every one of those girls has.
Roberta was bit by the entrepreneurial bug after working with various charities around the world. She found out early on she wanted to bring about change. Her focus has been on the lack of opportunity for women: underrepresentation of women at the c-suite level, the low percentage of women pursuing an education and career in STEM, and the barriers that prevent millions of girls in developing countries from attending school.
"And they both got engineering degrees"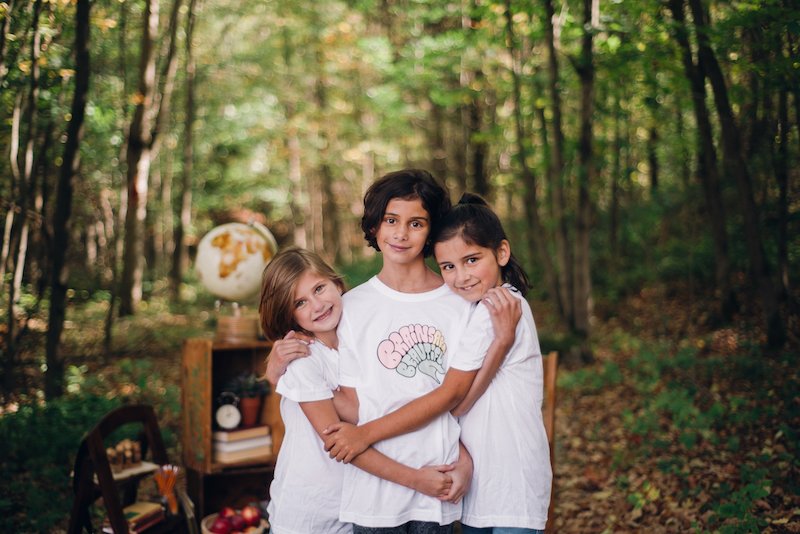 La Petite Écolière was incorporated by Roberta in April 2017 and officially launched September 2017. But the idea for the company started taking shape years ago. While studying abroad in France in 2013, she volunteered with AFEV (a French version of Big Brothers and Sisters), where she helped a young girl new to France learn the language.  The following year, she was the social media executive for Big Change, a London-based charity, that invests in big ideas and helps young people thrive. It was here where she met incredible entrepreneurs who opened her eyes to the world of businesses, and the potential for their social impact.
Roberta returned to Canada in 2015 and worked as the development coordinator at NEXT Canada, an organization that empowers innovators and entrepreneurs. Her mentor at the time shared with her a tradition she has with her own daughter — when she tells her daughter fairy tales, she changes the ending from "they both lived happily ever after," to "they both got engineering degrees."
This was the "aha!" moment for Roberta that showed how important it is for adults to educate and empower their daughters (and sons) to love to learn and aspire to choose any career path they want.
Bootstrapping and side hustling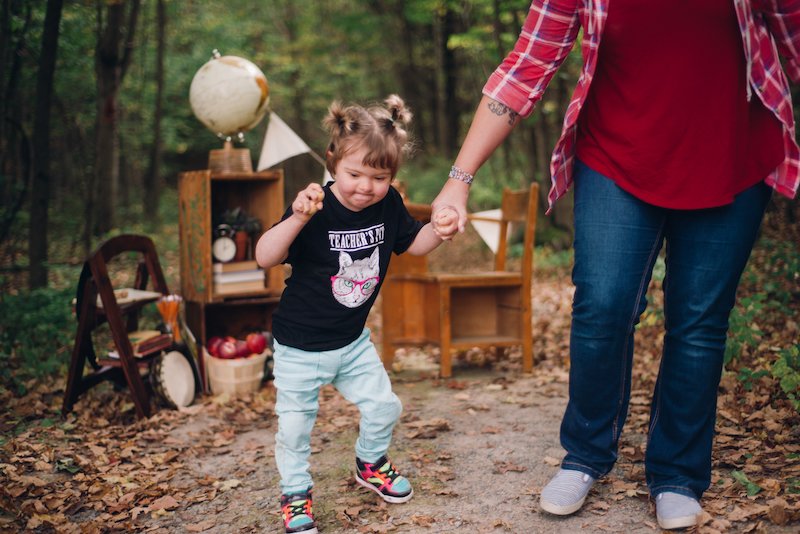 For every ten shirts sold, La Petite Écolière purchases school essentials for one child through Plan International Canada, and the money goes towards textbooks, pencils, meal programs and teacher training.
La Petite Écolière is her self-funded side hustle, meaning after a long day of work as a development associate at the Ontario Science Centre, she dedicates her evenings and weekends to growing and promoting her business.
In La Petite Écolière's beginning days, before Roberta even had an actual product to sell, she was already utilizing her network and reaching out to social media influencers to promote herself and information about the company. She wears every hat in the business — she developed the website on her own, she does her own PR, and she is the sole writer for the company blog. Seriously, this woman knows how to hustle.
Building the business in her own time meant she's had to make a lot of changes to her personal life. Her social life has taken a hit because of all the work, and she now gets up at 6 a.m. to squeeze in a workout before the workday.
She's also reined her spending: Roberta laughs that before starting her own company, she had a "severe shopping addiction" and wasn't the best at managing money. It's ironic then, that she now sells clothes to raise money for others.
Giving back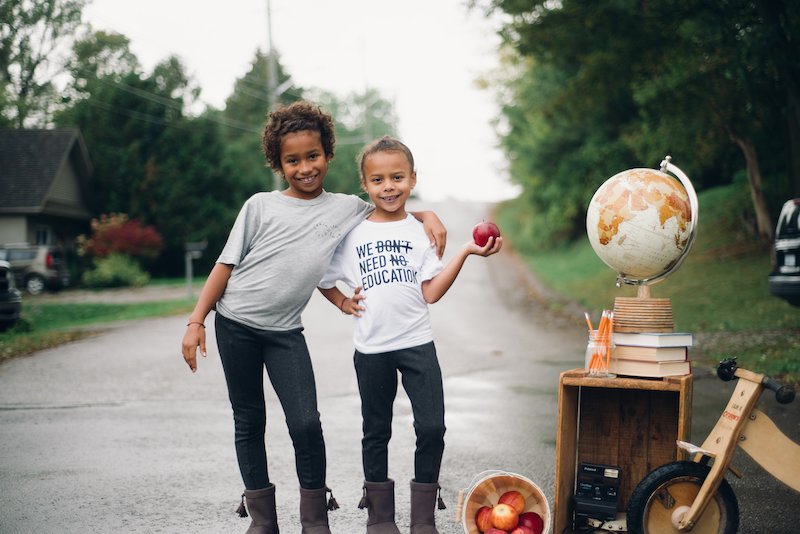 Roberta has come a long way since she originally began jotting down t-shirt designs on napkins two years ago.
Although La Petite Écolière launched only a few months ago, Roberta has already sold more than 100 shirts, has sent donations to eight girls to pay for school essentials and meal programs via Plan International and is set to launch new designs in the coming months.
She's learned some lessons along the way — running a business isn't easy, and she'd have done some things differently had she known then what she knows now. But her mission hasn't changed. She still wants to empower women and girls. She wants them to have the same access to education and opportunities that she has had.
"La Petite Écolière has been a really good platform for me to speak up about an issue I really care about because it's given me a chance to use my voice to educate and inform people about the status of women and education globally," Roberta says. "It has allowed me to go beyond donating to charity and really advocate for a cause."
Photos courtesy of Alabaster Jar Photography