My boss guilt-tripped me when I asked for a raise. Here's how I got one anyway
By: Sinead Mulhern on

March 30, 2018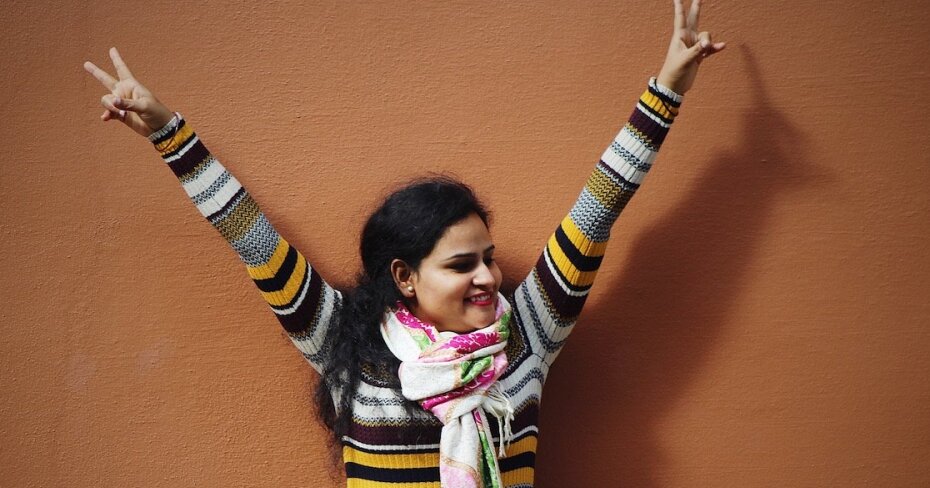 When I was in my early twenties, I was being considered to replace a colleague in a more senior position. The role came new responsibilities and bigger expectations and I felt ready for a new challenge. But once my manager and I began discussing the details, one key element was missing: he made no mention of a salary bump.
Figuring this was just a mistake, I called a follow-up meeting with my boss. I still cannot believe the words that came out of the his mouth.
"Basically I think you need to change industries," he told me. "If you think you're going to make any money here, you've chosen the wrong career." He continued by undermining my work, intimidating me, and even making a jab about a former employee.
I was gobsmacked. I had only worked at this place for a year and had just been offered a promotion. Did I mention I had also done two unpaid internships for this company? He steered the conversation away from the discussion of specific figures, shooting me down before I even had a chance to list my desired income — and believe me, the amount I wanted wouldn't have brought me anywhere close to breaking out of the lowest tax bracket. In my boss' mind, I was just lucky to have a job in journalism and a raise was nothing more than a nice extra. But for me? I was worried about making ends meet. 
Six months after that meeting, I got a raise that was close to what I would have asked for. But now, I wonder how many other young professionals encounter this experience. Young people today are warned about the tough job market and are told to get multiple degrees and a foot in the door, however possible. But skills like standing up for yourself or negotiating your salary don't seem to get as much attention. For those who are about to walk into the lion's den, like I did, I have some suggestions.
Call a mentor
After that fateful meeting, I started to ruminate: was I wrong to ask for a raise? I couldn't stave off the anxious thoughts that told me I had crossed a professional line, or worse, that I was coming off like an entitled millennial. When I started getting overwhelmed, I turned to a former professor of mine — a woman with decades of journalism experience.
Without hesitating, she told me I was well within my rights to ask for better pay, that my boss was a jerk, and that I should accept the promotion and learn everything I can — and then move on when a better opportunity presented itself. Having her on my side gave me the confidence to weather this experience. When you're early in your career, the words of a mentor you admire can stand in for a lacklustre company morale. A good mentor is your sounding board, preparing you for those tough conversations and offering consolation when things go differently than planned.
Industry networking events are a great place to meet a mentor and are easy to find on Facebook. Better yet, make a point to keep in touch with former bosses or teachers whose careers you respect.
Don't let mean remarks discourage you
Belittling an employee is a manipulative tactic used by bad managers. If your boss throws you this curveball mid-meeting, don't let it phase you. I came to recognize the ways of my boss (a.k.a. Manipulative Mark*) when I noticed my co-workers were regularly on the receiving end of his digs. Eventually, I learned to have a sense of humour about it. I'd chuckle later about it with either my best friend or my roommate. I wish I had spent more time laughing it off than second guessing myself.
Be firm but professional
My blood was boiling during the meeting, but I managed to project a calm facade by being firm in my communication. Young professionals need to know that there's a big difference between being rude and being firm. The latter is a communication skill you should hone and liberally use in the workplace. I focused on offering specifics, listing all the reasons I should be given a raise. Don't say, "I've been asked to do more work." Instead say, "New to my workload is x, y and z. How will I be compensated?"
Research your industry and know your worth
Compensation is based on an employee's years of experience, level of education, time spent with the company, and their workload. Figure out the benchmark for your position in your industry and go in armed with this knowledge. My industry, publishing, is in decline, so it was an added obstacle in the negotiation process, but that still didn't mean I had zero bargaining power.
When my boss lectured me about the lack of money-making opportunities in my field, I showed that I was, in fact, not naive about the nature of the industry. I listed several examples of similar outlets offering higher salaries to professionals with comparable job titles and professional experience.
I'm fortunate to have dozens of contacts in my industry of varying experience levels and we talk openly about salaries, rates, workloads and assignments. If your network is sparse, I'd strongly suggest widening it and embracing this sort of open communication so you too are aware of how you stack up. Do your homework. Make it hard for them to argue with you.
Know your end goal
If the raise is a no-go, are you prepared to walk? Before you broach the topic with your boss, think about the potential outcomes that might result from the meeting and plan your next move. Leaving in a huff wouldn't have done me any good (though I absolutely considering doing it), but the debacle exposed a side of the workplace culture that didn't sit well with me. After that day, the rose-coloured glasses came off and I was forced to reevaluate things while working in the new role — yes, I ended up taking the promotion. I decided my priorities were to get myself in a better place financially and, like my mentor suggested, rounding out my skill set. I managed to achieve both. Two years later, I said adios and never looked back.
* Names have been changed