Missed flights, lost luggage: What to do if you run into these travel disasters
By: Dominic Licorish on

March 14, 2017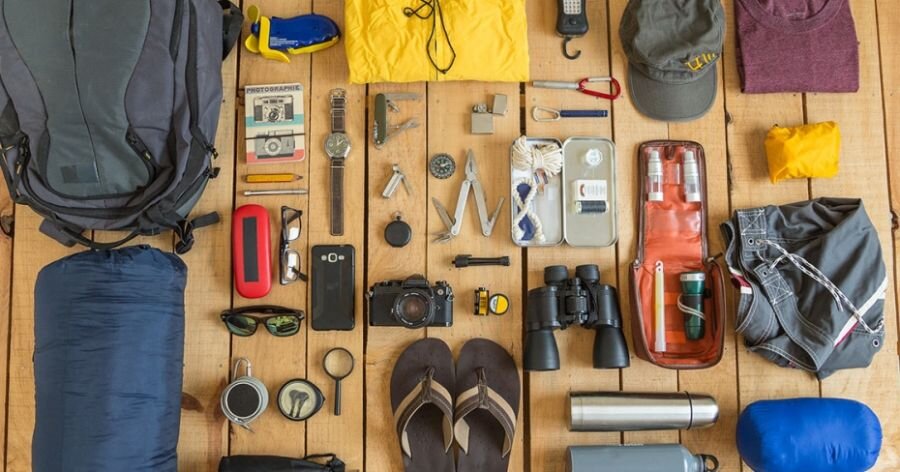 Confession time: I've never felt like travelling was all that exciting.
Unlike so many of my peers, I have very little "wanderlust" or obsession with "seeing" the world. It's always been a bit of a luxury that I would roll my eyes at. That being said, even I'm pretty stoked to go on a Mediterranean cruise this summer.
My upcoming Euro trip will take me from the safe and familiar streets of Toronto to a bunch of places that I've only heard about in movies like Barcelona, Cannes, Athens, Malta, Rome, and Ibiza. It sounds absolutely amazing at first, but then it hit me. I don't speak ANY of the languages in those countries; I haven't been on an international flight since I was a teenager; and if I'm going to actually get out and explore these places, I should know how to handle myself.
All the details of the trip are being handled through my mom (the trip is for her birthday), so I got in touch with Ashifa, an independent travel agent based in Calgary, and picked her brain about complications travellers can run into and how to stay safe. She immediately told me, "As far as I'm concerned, [travel] insurance is a must."
Most if not all the problems you're likely to run into when you're abroad are made easier with travel insurance.  There's two main components to travel insurance policies: emergency medical and trip cancellation coverage. Ashifa told me, both are necessities especially if leaving the country. Travel agents can offer package insurance that includes comprehensive coverage of medical emergencies, trip cancellation, and lost baggage.
To highlight what a traveller needs to do when something goes wrong, we ran through a few scenarios, none of which I ever hope I have to deal with.
I miss my flight
Sometimes even if you do everything right, you might not make it to your flight on time. It could be traffic, it could be a confusing terminal layout. Whatever it is, the plane you bought a seat on is gone and you're not on it.
If you don't have travel insurance, your first step is to figure out if you can get on another flight. If you can work things out with the airline that's fine, but there's a good chance it'll cost you. When you miss your flight, you're at the mercy of the airline. Sometimes people get transferred to other flights for no additional cost, but there's no reason to expect you'll be one of those people. Furthermore, if missing your first flight makes you miss a connecting flight, you'll also need to deal with rescheduling that.
If you do have travel insurance, contact your insurer and they can reimburse the cost of replacing your flight. Of course, for your claim to go smoothly, you'll need a really good reason you missed your flight. Sleeping in won't cut it with your insurance company.
I show up in Spain and my baggage doesn't
One of the most deflating experiences you can have is getting to your destination safe and sound, waiting for your baggage to come around on the conveyor belt and realizing after an agonizingly long time that your stuff is not going to show up. What do you do?
Well, first of all, most airports will have a help desk for the baggage claim area where you can address your missing possessions right away. Typically, airport staff will do as much as they can to figure out what happened to your stuff and try to get it back to you. They will likely ask you for a full list of the items in your bags.
If the airline can't recover your baggage, they will reimburse you. But It won't be for the actual value of the items. Ashifa told me that airlines pay back based on the weight of the bags according to the Warsaw Convention and approximate value of standard contents. This is why she warned me not to pack any valuables such as expensive camera equipment or jewelry into my checked baggage if I could avoid it.
With lost baggage coverage, you can get money to cover the cost of getting more clothes and such. It's important to know If you've got checked baggage. It won't hurt to have this coverage, but a lot of credit cards include lost baggage coverage if you used the card to purchase the airfare.
I physically injure myself while travelling
According to Ashifa, emergency medical coverage is the number one thing someone should have when travelling. "I've had clients who just crossed the border to ski, and didn't get emergency medical coverage. They ended up having to pay about $60,000 after an accident caused one of them to break their leg."
Canadians are used to publically-subsidized healthcare. Breaking a leg isn't a big deal here, but when you're not here and you don't have any insurance, you'll be on the hook for every little emergency service provided from the ambulance to the cost of any procedures needed. If you have to stay in a hospital, that's going to cost you as well.
Don't think this only applies when you're out of the country. If you get injured out of your home province, your government healthcare may not fully have you covered. Agreements between provinces will still partially cover most costs, but if your province only covers up to, say $50,000, and your medical bill comes out to $60,000, you'll be on the hook for that last $10,000
If you've got yourself coverage, it's important to contact the provider as soon as possible after the injury. The insurer will likely provide a recommendation for what hospitals or healthcare providers to go to that will more smoothly process your claim, passing costs directly to them instead of having you pay first and get reimbursed later.
I contract a serious illness
Much like getting injured, if you get sick, you can check yourself into one of the insurer's recommended healthcare options. If you're rolling with no insurance, you can either tough it out or pack it up and head home to see a doctor in Canada. Otherwise, you're looking at paying out of pocket for a doctor and that's not cheap.
My travel documents are lost or stolen
One of my biggest fears is what I will do if I lose my passport and identification while I'm in another country. This is one problem insurance can't help you with. If it happens, it can be a stressful and expensive to replace your passport overseas, but it's possible. If it happens head straight over to the local Canadian embassy or consulate and tell them what you need.
Ashifa told me this happened to her family in Spain after her purse was stolen. Replacing the passports for four people cost $1,500 and on top of that, it was up to them to cover the cost of catching up to where their tour was supposed to be.
My banking/credit card is lost or stolen
Get your hands on the number for your credit card provider and let them know what's happened. They'll cancel your card and get the process started for sending you a new one. For most people who are vacationing, they won't receive theirs until they're back home, but at least it will be taken care of. If you're in need of a replacement debit card and can't wait for a replacement to get to you, try contacting family or friends to wire you money via Western Union or a similar company.
One way to avoid the annoyances of losing your cards while abroad is to stick to using a prepaid credit card like the Cash Passport by Canada Post.
I can no longer go on the trip due to a medical emergency
Cancelling a trip will usually come with clear warnings that there are no refunds. If you have trip cancellation coverage, however, you can protect yourself from wasting tons of money if something unexpected comes up before your trip that either affects your health or a family member.