The Modern House Hunt: Buying a foreclosure on the other side of the country
By: Desirae Odjick on

April 24, 2017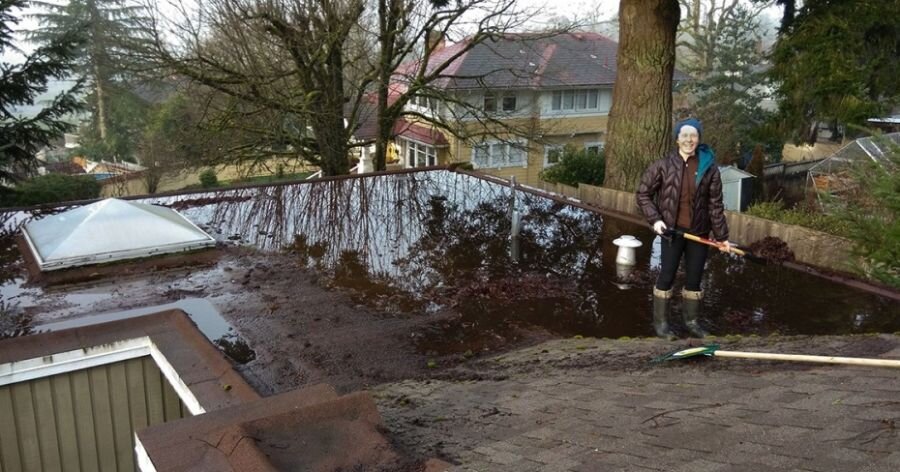 The Modern House Hunt is our five-part series chronicling the realities of buying a home in Canada today. From record prices to frenzied bidding wars, we take a look at stories from the housing trenches.
Tom Elliot was the kid who was always outside and building something — and not much has changed since then: At 38, he's now the man in the outdoor-enthusiast town of Duncan, B.C., taking on the task of extensively renovating a foreclosed home.
"I had a youth that was spent doing odd jobs," he says. "I was the kid mowing lawns and moving rocks around, painting fences, fixing things, building treehouses. I was always on the go, always changing things, always doing something."
Duncan was a draw for Elliot because of its easy access to hiking, climbing, and mountain biking, combined with the opportunity to take a house from "needs some work" to "dream home".
Before arriving in Duncan, Elliot was living in Guelph, Ont., where he bought his first home. Here's how he found himself on the West Coast, tearing up and rebuilding a foreclosure.
The opportunity on the other side of the country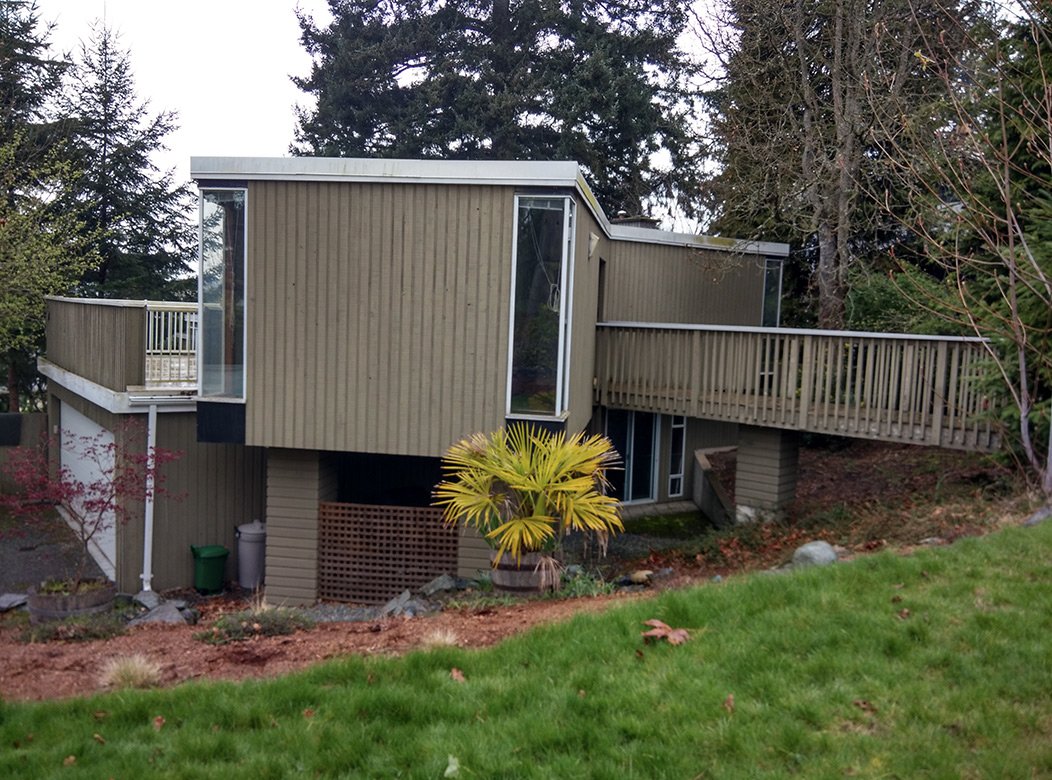 It was from that house in Guelph that Elliot found the listing for his current place in Duncan, B.C. At roughly 2,200 square feet, it had four baths, three rooms and was listed for $300,000.
"I was still in Guelph when I saw this house, and at that point I didn't know it was a foreclosure — it was just for sale."
I saw this house, and at that point I didn't know it was a foreclosure — it was just for sale
Elliot says he saw potential in the community of Duncan, which currently has a large retirement community. He believes it will attract more young families as high prices in the Vancouver area push home buyers into more affordable areas.
With a thesis behind his investment (Elliot has a PhD, so you'd expect him to do his research), he decided to go for it.
But pulling the trigger on a foreclosure purchase is easier said than done. 
Buying from the bank 
When you're buying a foreclosed home, you're not negotiating with a person — you're negotiating with a bank. That means that you'll need to work a bit harder to prove your case, as Elliot learned.
"When you negotiate with banks or the seller — in this case, the bank — always get professional quotes on work required to be done, even if it's not going to be done by pros."
That strategy led to an initially favourable price when all was said and done.
When you're buying a foreclosure, you're not negotiating with a person — you're negotiating with a bank
"After negotiating with the bank, we agreed on a $300,000 purchase price based on the inspection, photographs and quotations from contractors to address the issues."
And if you, like Elliot, are the handy type, and you're planning on doing the work yourself? You should still bring professional quotes into the process.
"You don't have to tell anyone you're going to do the work yourself — if you're buying a foreclosure, it's always better to play completely inept. You're not a professional contractor, which is true."
A challenger appears
Now that they had an agreed upon offer, you'd assume the deal was done. In British Columbia, however, an accepted offer from a bank triggers a whole series of events.
"Once the bank accepted, the offer was submitted to the courts, the court date was scheduled, and a notice was put out that the proceedings would occur and that there would be a foreclosure sale."
"You present yourself as the individual who initiated the proceeding, and anyone else who wants to bid can outbid you. If someone does outbid your initial, a second round is triggered."
That's right: The sweet deal you negotiated with the bank can be outbid by anyone who rolls up at your foreclosure court date. At Elliot's court date, someone else did show up, and they put in a competing bid on the property.
At Elliot's court date, someone else did show up, and they put in a competing bid on the property
"It's a massively stressful process," he says. "You need to look at all these people and figure out how much they will try to bid on the blind second bid."
After scoping out his competition, and seeing the competing bid of $312,000 to his accepted $300,000 bid, Elliot upped his initial bid by $30,000. At that point, however, he only been approved for a $300,000.
"I needed $30,000 on the spot," Elliot shared, underlining exactly how much extra cash you need to have on hand when going into the foreclosure buying process. 
He also advised that a healthy dose of "willing to walk away" helps, too.
Taking possession — and moving right in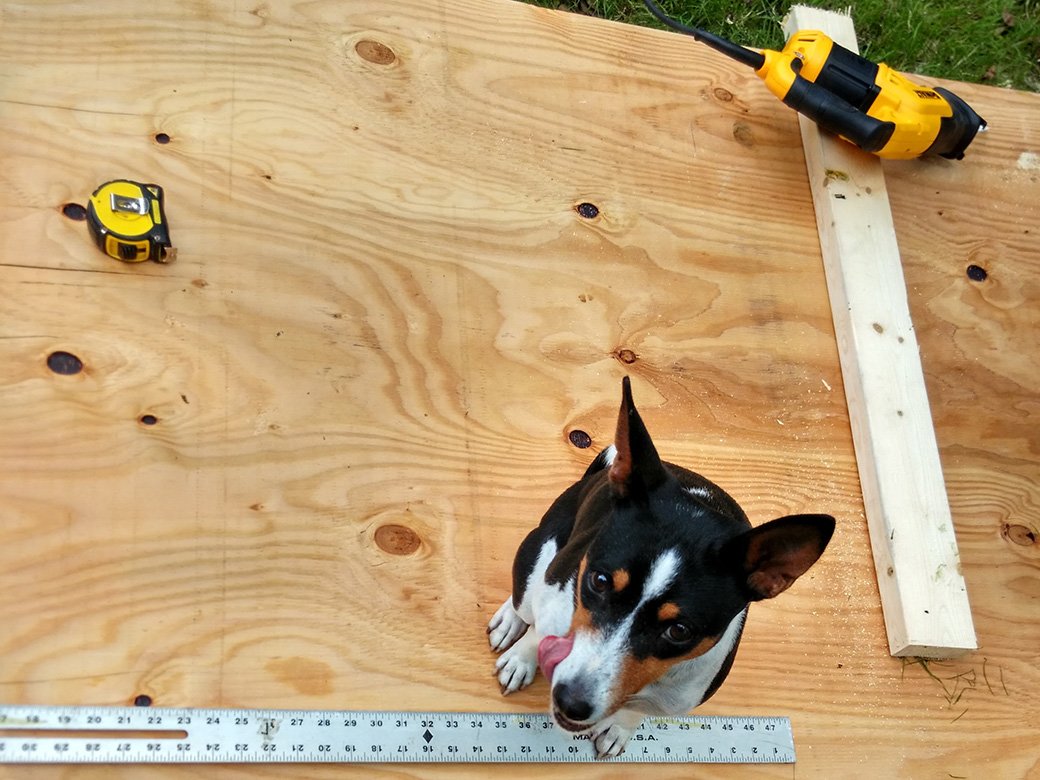 Now Elliot had to figure out if he wanted to live in the place he was about to rip apart. This was, after all, a place that needed major renovations.
He laid out a plan where he'd renovate one section of the house at a time — allowing him to live in the rest.
"Since I'm living here, I first go to the rooms I use the most that cost the least," he says. "Take the living room: there's no plumbing, no major work, you generally clean and paint and the living room is done. And where do most people live? The kitchen and living room (but kitchens cost a lot)."
This wasn't just a passion project
"I looked at upcoming demographics for the area, and I knew who I was going to sell to — which is what I consider when buying houses, foreclosures or not," Elliot says.
When Elliot says he knows who he's going to sell to, he really means it.
"I renovate to a group of about 15 people. I don't want the largest net, because the largest net isn't going to bring in the people who are going to make the emotional decision that they want my house."
When you need to redo electric and plumbing, at that point you pull down walls
To make sure that they do want your house when they see it someday, Elliot also has some great advice for eager renovators.
"Even if you might think something is a cool idea," Elliot pauses to emphatically shake his head, "No. Don't do it if it's a "cool idea", and you haven't run it by 20 people who also think it's a cool idea. That's not what will get you money when you sell."
Foreclosures can be profitable if you do it right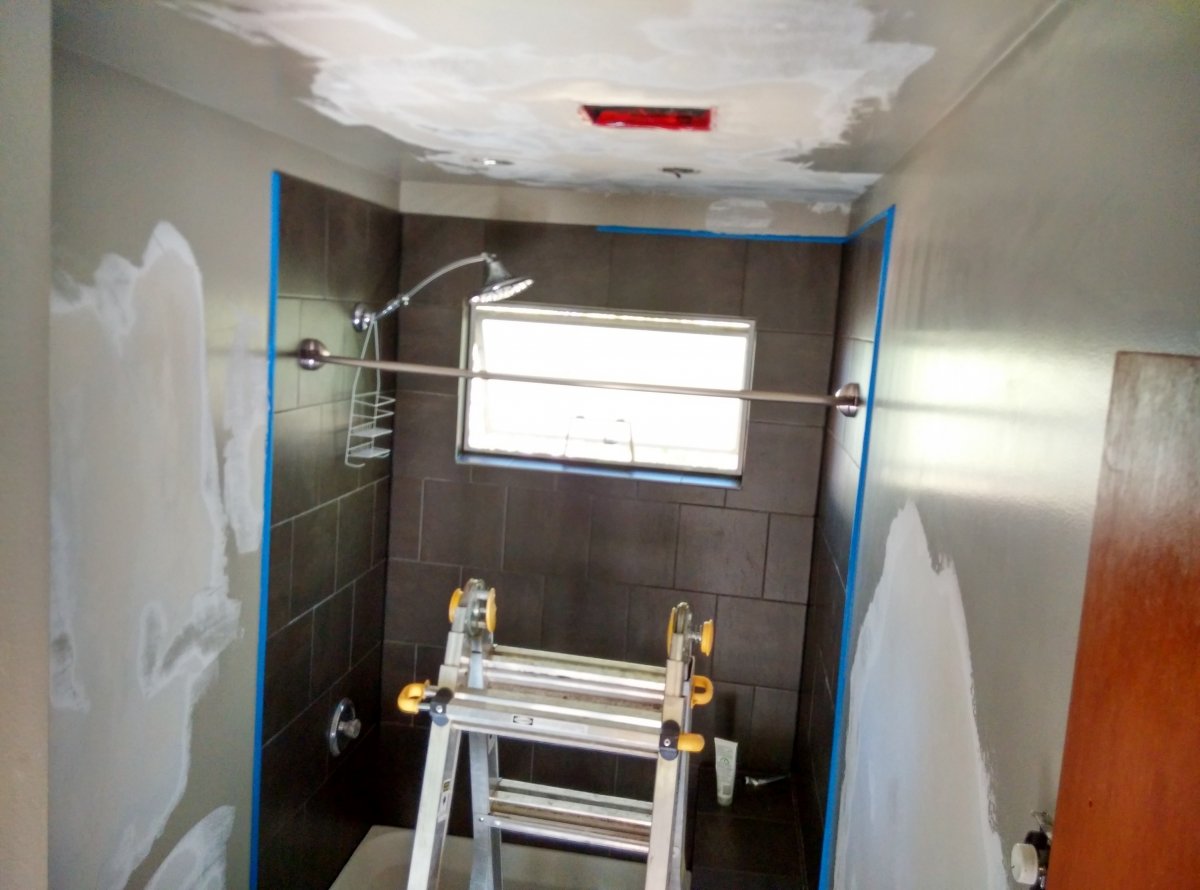 At the end of the day, what will earn you money on the house is making sure that your renovations are perfectly in line with what a future buyer would want in a house.
"Let's say if I target a double income, single child family as future buyers, the furthest room from the master is going to be a kickass young adult's room — soundproof, private, and funky."
"With that in mind, knowing the front room is going to be occupied by a young adult, I'm also planning on putting a small stand-up shower in front bathroom," he says. "It's currently a two piece bathroom, so shifting it to three piece requires pulling out the ceiling downstairs to run plumbing and other modifications."
That's where a budget for the overall house renovations comes in handy — because even if you're as handy as Elliot, pulling down ceilings and getting into plumbing doesn't sound like anyone's idea of a cheap Saturday activity.