The Modern House Hunt: The unexpected fixer-upper in Calgary
By: Maureen Genore on

April 26, 2017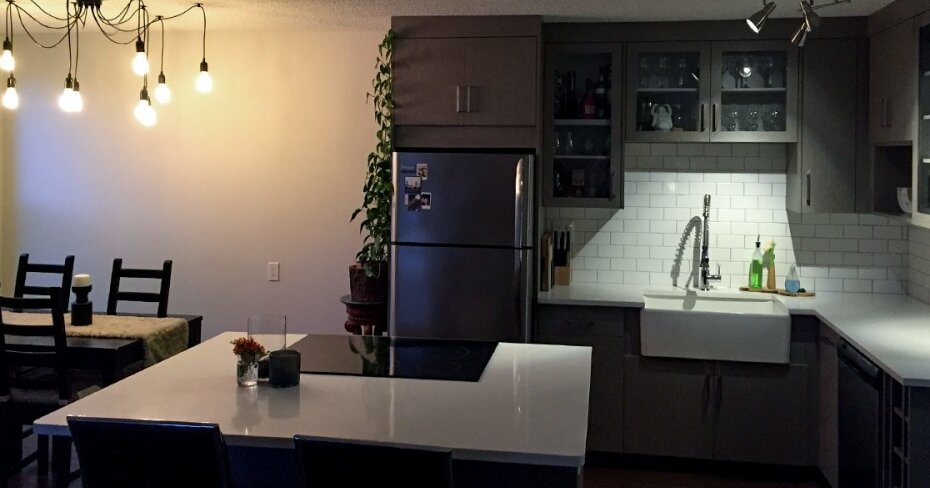 The Modern House Hunt is our five-part series chronicling the realities of buying a home in Canada today. From record prices to frenzied bidding wars, we take a look at stories from the housing trenches.
After approximately five years of renting an apartment in Calgary, Jennifer Kennedy was fed up with the city's rental market.
"The owners kept increasing my rent even though I was the perfect tenant on paper," she says. "The rental market in Calgary was just insane. I was doing the math and the opportunity of owning your own condo and paying down a mortgage actually made way more sense than just paying someone else's rent. That's why I decided to start looking."
The 27-year-old started toying with the idea of buying a place of her own. Kennedy, an Ontario native that now calls Calgary home, says she was hoping to find a place that had the perfect trifecta: a space she liked, that was in her budget, and that was somewhere she'd be able to move into quickly.
"Originally, I really just wanted a move-in ready condo. Work was crazy and I just wanted to move my stuff in and have my own place," Kennedy recalls.
Unfortunately, things didn't quite go as planned.
"I looked at maybe 25 or 30 different places, and everything that was move-in ready in my price range was either tiny, or was just way too expensive for me to have the quality of life that I wanted."
Kennedy, like many young people looking to buy in today's market, had to adjust her expectations.
A change of plans
With no luck after three months of scouring the market, an interesting suggestion from Kennedy's realtor piqued her interest.
"My realtor suggested that maybe I wanted to reconsider a fixer-upper. He told me about building the cost of renovations into my mortgage. So, I did a cost benefit analysis of that," she explains.  
Kennedy originally had no intentions of taking on big renovations after buying her condo. But the nature of the housing market in Canada means that sometimes you get thrown a curveball and you need to adapt.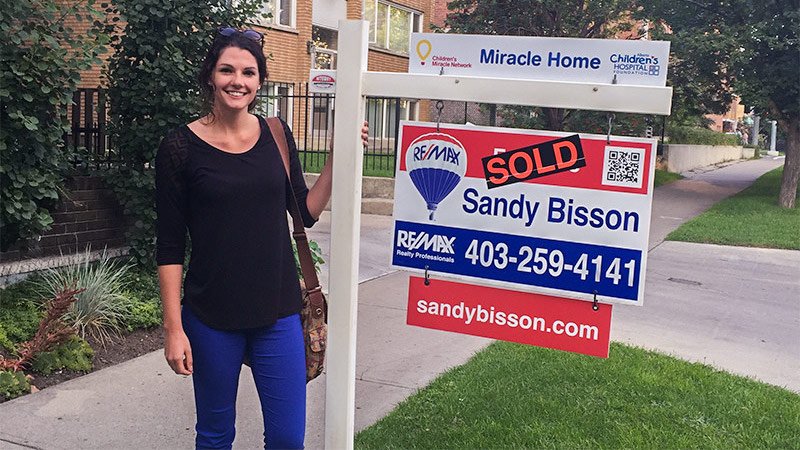 Extensive research and number crunching ensued, and soon Kennedy realized that this really could be a great option for her. If she went a bit lower on the price of the condo, and then put ten percent of the value into renovations, she'd have a better chance of finding something that was in her budget, in a good location, and that she could modify to her liking.
With this new plan in mind, Kennedy expanded her horizons and went to view a unit she likely wouldn't have seen otherwise. With two bedrooms and one bathroom, it was a relatively spacious 982 square-feet — much larger than any other units she'd seen in her price range. However, because it was built in the late 1970's, the interior was quite dated.
"The previous owners half-did a renovation in the kitchen to help sell it, but overall it had the original look and feel to it. The only other exception was they had replaced the carpet with hardwood floors."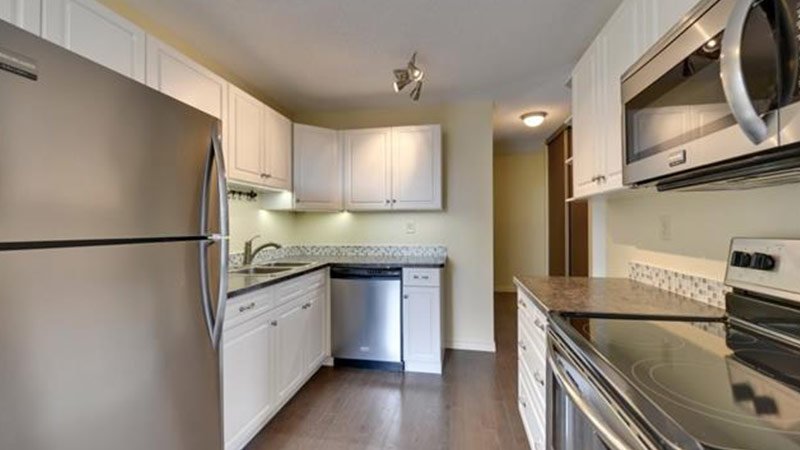 The unit was on the fourth floor of an older eight-storey building located in Beltline, a neighbourhood of Calgary that Kennedy loved. Though it wasn't what she'd originally envisioned, Kennedy knew pretty quickly that it was going to be perfect with some renovations.
"I saw the place, and I knew I wanted it, after I'd already seen thirty different places," she recalls.
Let the renovations begin
Originally listed at $320,000, Kennedy was quick to snap up the unit for $307,000 with the intention of investing in some major renovations.
And first up on her list of renos? Removing an awkward wall that was difficult to maneuver around.
"I couldn't actually fit my couch into the living room because of the way the walkway into it was. It had a weird wall that separated the kitchen, living room and dining room. It was just a standalone floating wall and I couldn't get any of my furniture around it," Kennedy explains.
She asked a friend who works in the biz if the wall was good to come down (it was!), and down it came. The rest of the renovations followed soon after.
"That one decision got the wheels turning on what I wanted to start doing, renovation-wise."
Using a site called Houzz, which aggregates contractors in the area, Kennedy explored her options. She looked at her budget, which contractors were available and what work they'd done in the past. From there, she contacted upwards of ten contractors for quotes on the work she wanted done.
"I ended up going with who was not necessarily the cheapest, but instead who I thought would give me the most value for my money."
The contractors she chose to work with got started on the kitchen first. After removing that pesky wall, they worked on putting in an island.
"With the island came a lot of issues, like them having to fix portions with the floor. Also, the island was originally going to have cupboards in it, but it wouldn't have left any space to walk around it. I lost my cupboards. Just lots of little things like that kept going wrong."
The contractors went on to renovate much of the rest of the kitchen as well, and then moved onto the bathroom. During that time, Kennedy and her mom, who had come to visit, gave the "gross puke yellow colour" walls a refresh.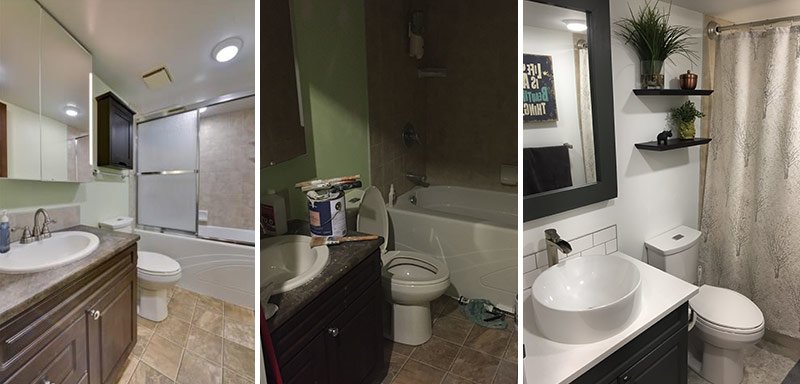 It took nearly two months — and $30,000 — to complete the renovations. During that time, Jennifer was living in the condo and doing as much of the work as she could herself. This included removing shelves, sanding down cabinets, and painting as much as she could.
"I definitely couldn't afford to be paying double rent. I ate a lot of takeout in those two months, and I showered at work on the days my water had to be shut off. It was a very dusty living situation," she remembers.
So, was it worth it?
It's been seven months since Kennedy bought her new home, and five months since the majority of the renovations were finished. Like most homeowners can attest, there are still little things here and there that she'd like to update, but overall she's really enjoying her new space.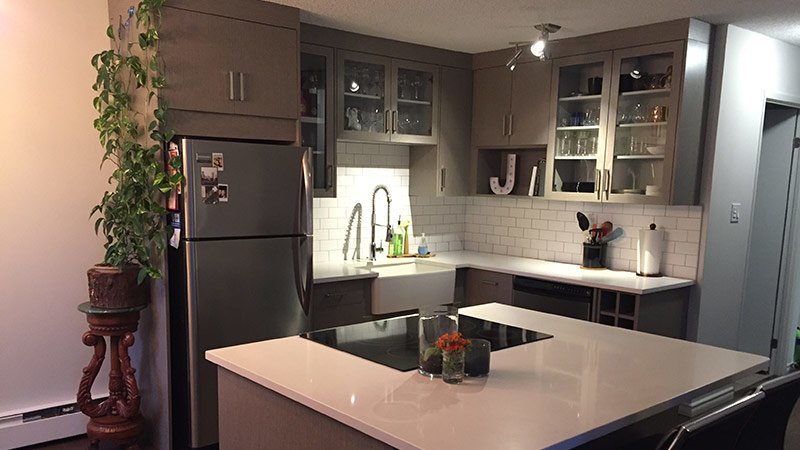 "It's night and day from when I first walked in and wanted to buy it to where I am now. I love having people over and entertaining."
While Kennedy admits that renovations can be difficult at times, she's also adamant that it was well worth it. When asked if she can see herself staying put for a long time — her response is clear: "Definitely. It feels so much like home. I love it."