Real estate movie trailers gone wild — the strange and sexist trend for selling luxury homes
By: Rebecca Lee on

May 18, 2017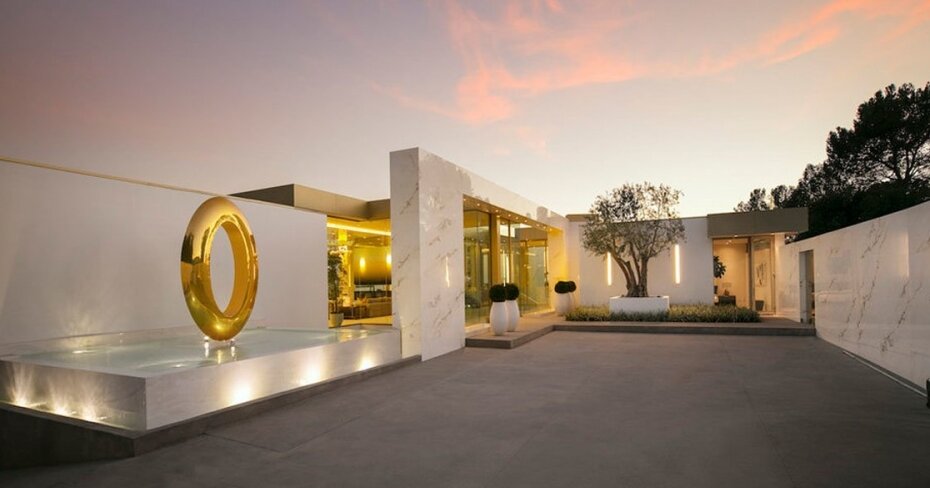 The creepy, sexist video for this $100-million mansion in Beverly Hills is the ultimate example of "movie trailers for real estate" going too far.
If you haven't seen the Opus video yet (yes, the mansion has a trailer and a name), you can watch it here.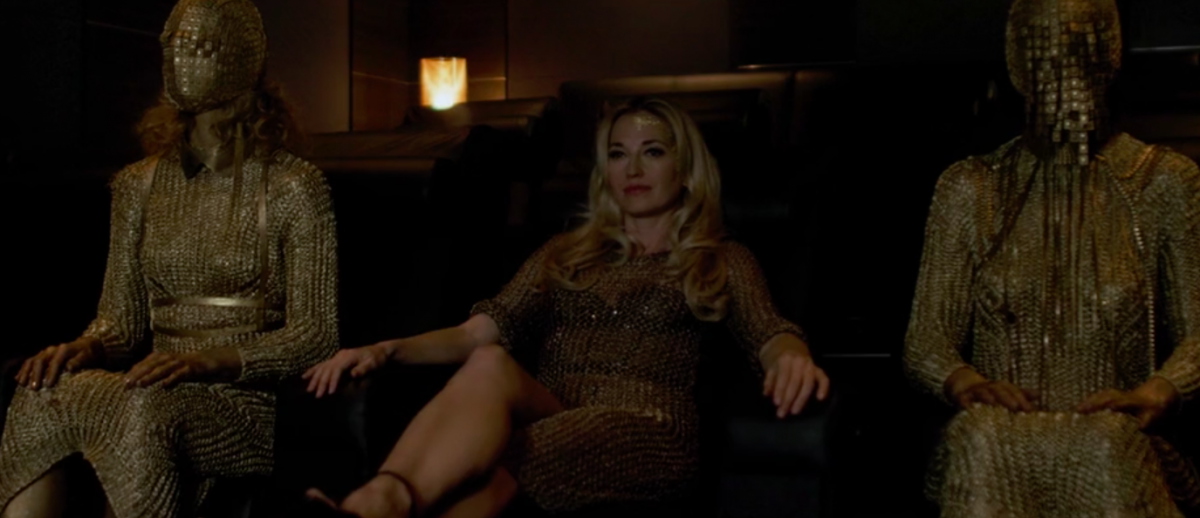 Source: Hilton & Hyland
Fair warning: it's not safe for work. You'll be visually assaulted by images of slow moving, half-naked women, followed by images of faceless, robotic women covered in chainmail. But don't worry — at least they're all dipped in gold.
What the heck did I just watch?
Wait, is this a music video? Is this actually about a house?
All valid questions that came up when I invited friends and colleagues to watch this bizarre promotional video created by former Hollywood producer Nile Niami. He's into developing luxury property in Los Angeles now, so you can see how this trailer is a special blend of both his talents.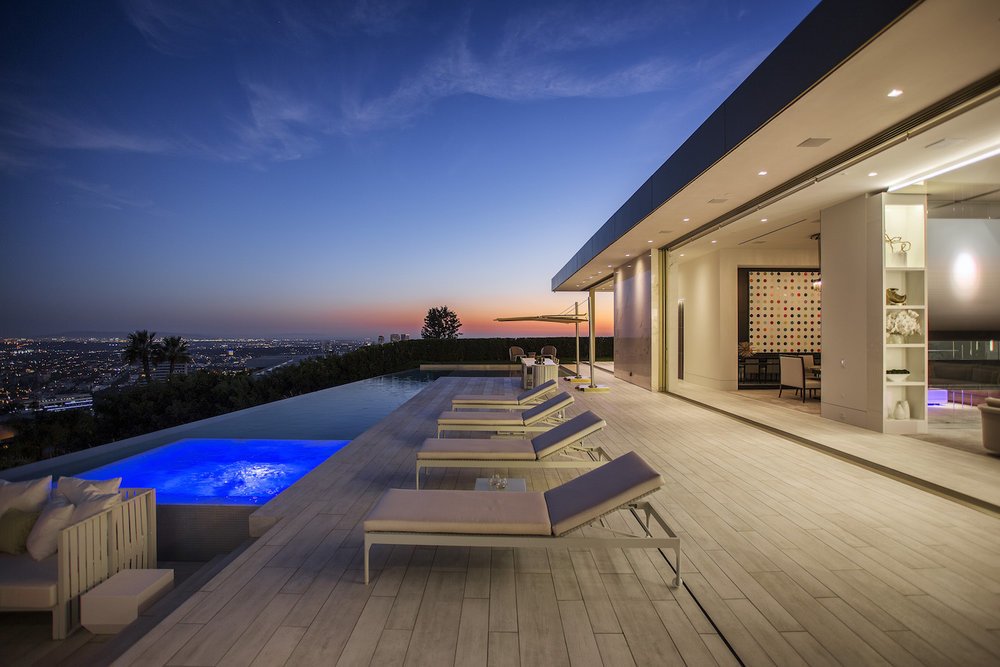 Source: Hilton & Hyland
At a listing price of $100 million, Opus is dubbed Beverly Hills' most expensive property and that self-awarded title is an important selling point — a luxurious mansion deserves a luxurious owner, right?
But while this promo video dropped last month, it looks like the luxe mansion actually hit the market three months ago in February 2017.
My guess is that Hilton & Hyland, the listing agent for the house, was having trouble selling the 20,500-square-foot property with its acre of land, seven bedrooms, 11 bathrooms, 10-car gallery, two pools, champagne cellar, and glass waterfall.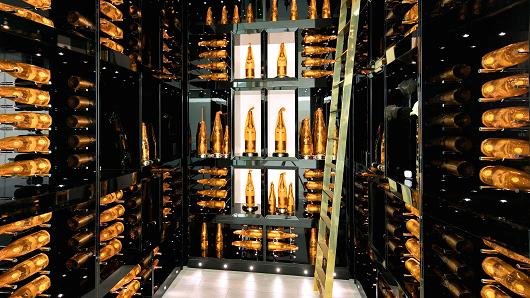 Source: Jim Bartsch
So the agent and seller really only had one choice. To attract the right buyer — probably a filthy rich hetero male, by the way — they had to send a sexy, lavish real estate movie trailer out into the universe.
This is Hollywood, after all.
Real estate movie trailers gone wild and terribly wrong
Filming a video that walks potential buyers through the layout of a listing is smart marketing. It puts the viewer in the first-person perspective and helps them imagine themselves in the home without actually requiring them to be in the home.
But these real estate movie trailers should have boundaries. Some kind of moral compass.
Because producing a video that walks potential buyers through a hypersexualized fantasy that literally paints women as another glamorous feature of the house is ridiculous, inappropriate, and confusing.
Instead of making the home purchase about aspirations of family, stability, or investments, the Opus trailer makes it about cultivating an image — elevating your status.
And this L.A. real estate trailer isn't the only one we've seen that uses a woman as a prop to guide the male gaze through a luxury listing. Toronto real estate brokerage, PSR Brokerage Ltd, is guilty of the same cheap strategy. In March 2017, it promoted a penthouse listing with a video of a woman serving three men in the condo and frequently stripping down to change her dress.
So while there are many flags to raise with the Opus trailer — for starters, it homogenizes women and turns them into mute, golden trophies — let's focus on what this real estate listing (and others like it) is actually selling.
Sex and heightened luxury.
But we're still fighting against the continued use of the female body to sell every other product and service, so let's not make objectifying women the norm for selling houses too.
Judging by the vacant stares of Opus' half-naked, gold-dipped models, we're not the only ones who feel our souls dying.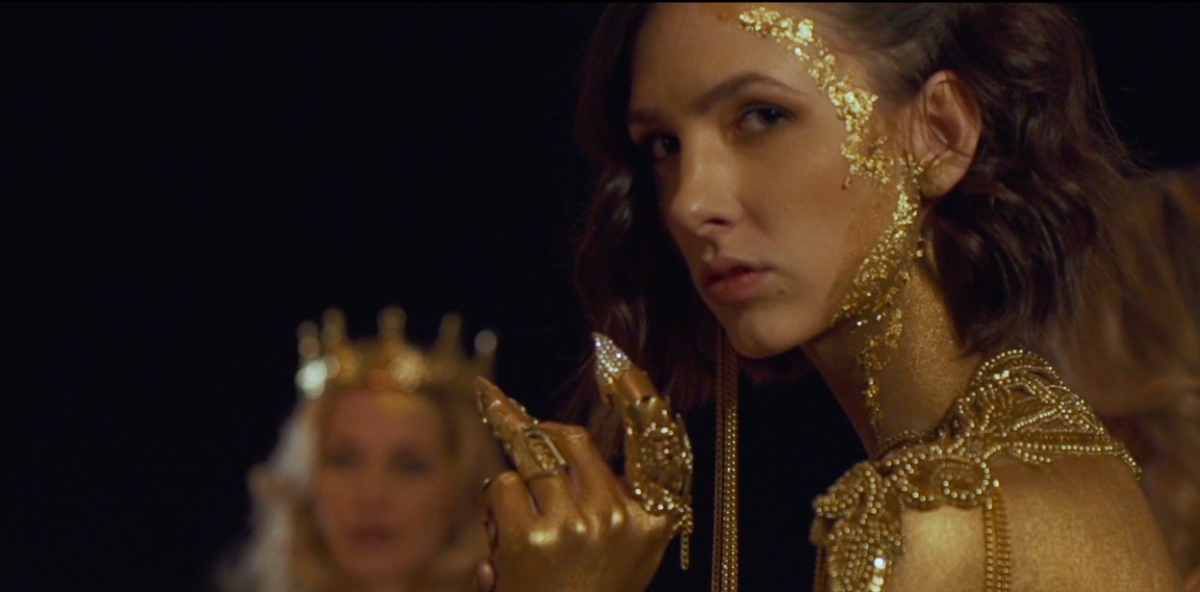 Source: Hilton & Hyland
 
Banner photo courtesy of Hilton & Hyland.