Understanding the New Down Payment Rules
By: Miranda Marquit on

December 14, 2015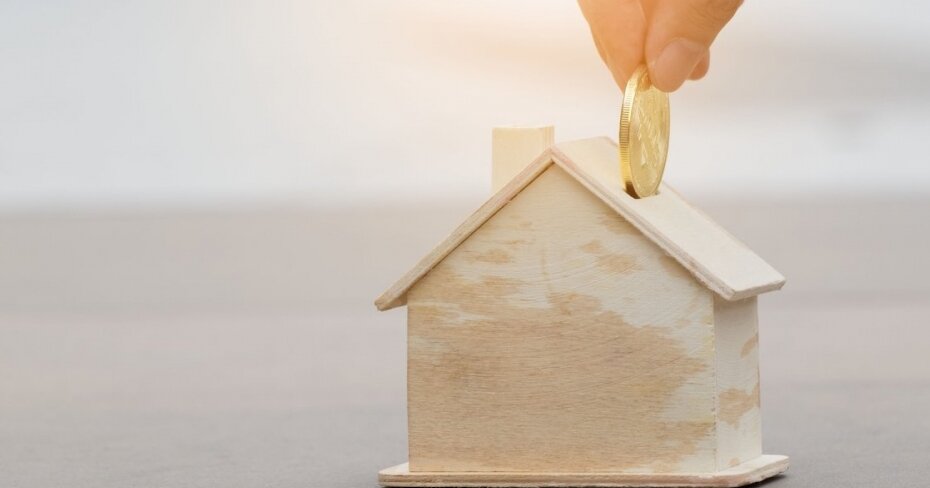 Since the financial crisis of 2008, Canadian policymakers have been concerned about the accelerating pace of the housing market. Unlike the US housing market, the Canadian housing market has been rather robust. However, there have been worries that the housing market is overheating, especially in Vancouver and Toronto.
Now, in an effort slow things down a little bit in Canada's most expensive housing markets, the federal government is tightening mortgage requirements by changing Canadian down payment rules.
Higher down payments for Canadian mortgages
Right now, the minimum down payment for a mortgage in Canada is 5% of the purchases price. However, starting February 15, 2016, homes that sell between $500,000 and $1 million will require an additional down payment of 10% of the purchase price above $500,000.
With the new rules, the down payment on a home selling for $850,000 would be as follows:
5% on the first $500,000 = $25,000
10% on the remaining $350,000 = $35,000
The total down payment in this case is $60,000, when it would have been $42,500 if the requirement remained 5% across the board.
As in the past, those who put down less than 20% will have to pay CMHC insurance, in addition to the other requirements associated with buying a home. The requirement to purchase CMHC insurance can add to the cost of the home, but it also makes it possible for Canadians to purchase homes without waiting as long.
For homes costing more than $1 million, the down payment remains 20% of the purchase price, since CMHC insurance isn't available for homes that cost that much.
This is just another of the moves by the federal government in Ottawa designed to prevent the housing market from crashing like it did in the United States. One of the fears has been a bubble, since the current low-rate environment makes borrowing money attractive to consumers. Some of the other changes include:
Requiring down payments for residential (5%) and investment (20%) properties
Decreasing amortization on CMHC-insured properties to 25 years
Getting rid of lending programs that allow for equity to reduce down payments
Tighter requirements for variable rate mortgages
There have been other changes as well, designed to force homebuyers into more responsible behaviors, while at the same time meant to keep the market from over-heating.
Who's affected by new Canadian down payment rules?
The new policy is clearly aimed at Vancouver and Toronto. Earlier this year, according to the Real Estate Board of Greater Vancouver, the average price for a single-family detached home reached $1.47 million in Vancouver. In Toronto, a single-family detached home reached $1.017 million. However, condos are more in demand, and with those figured in, Toronto's average home price is closer to $602,607.
Policymakers in Ottawa worry that boosting requirements on homes that cost less than $500,000 will negatively impact housing markets that show signs of cooling. A good example of cooling is in Alberta, where dropping oil prices are threatening home prices.
Interestingly, though, there is speculation that the impacts of the new Canadian down payment rules won't be as widespread as expected. An analyst at CIBC World Markets told The Star that only about 5% of homebuyers in Toronto would be affected and only 2.5% in Vancouver would see the impact. In fact, expectations are that perhaps 10% of first-time homebuyers in Calgary are likely to be affected because of the realities of the situation. There are more cash-rich buyers in Vancouver and Toronto who don't rely on mortgages for their purchases, while first-time buyers in Calgary are more likely to use financing. However, home prices have been sliding in Calgary, so they are slipping below the threshold.
Even with all the press, though, some analysts don't think that the move will slow down the housing markets Vancouver and Toronto that much – at least not at first. In fact, some believe that there could be a rush to buy now, before the requirements kick in during February 2016.
Another thing to consider is that all of the changes made so far haven't stopped the Canadian housing market from growing in the last seven years, so this latest effort might not change too much, either.
What does this mean for you?
As a homebuyer, the new Canadian down payment rules could mean that you adjust your homebuying efforts, especially if you want to live near downtown Toronto or Vancouver. Here are some of the things to consider if you expect to try to buy a home for more than $500,000 after February 16, 2016:
Save up for longer in order to afford the down payment. This might mean renting for longer, or, for some younger homebuyers, living with parents for longer.
Getting help from family members to make up the difference.
Reconsider the type of home to purchase, such as getting a condo instead of a detached home.
Reconsider living in high-cost areas, including perhaps considering suburbs of Toronto or Vancouver, instead of trying to buy close to downtown.
For many homebuyers, though, the new Canadian down payment rules won't make a big difference. And, for those looking to be as responsible as possible when they buy, it might not matter at all.