Why waterproofing should be top of mind when looking to buy a house
By: Danielle Kubes on

June 9, 2017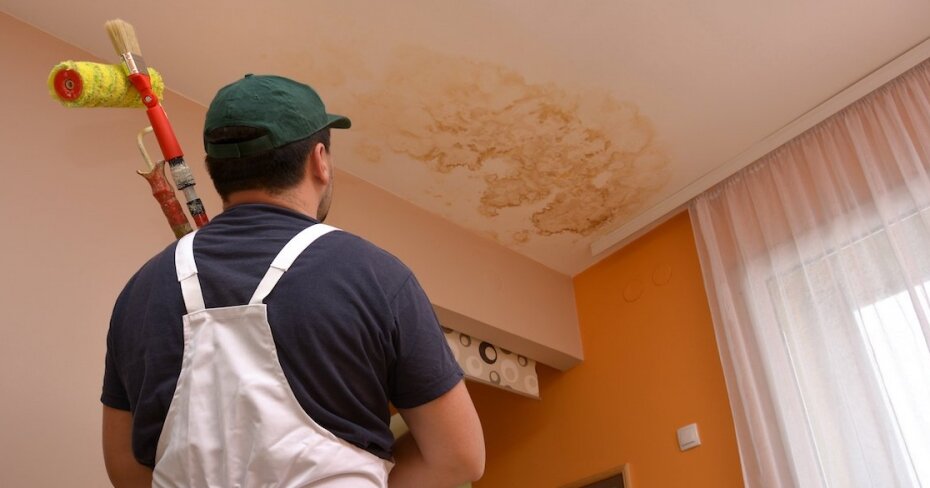 The worst flooding case Zachary Matchett-Smith, a contractor at Smith and Father, has ever seen was at a client's house when their entire basement flooded with raw sewage.
Heavy rainfall three summers ago overwhelmed Toronto's sewer system, causing it to flow right into their finished basement. The laminate floor was destroyed, the first four feet of drywall had to be removed and the basement had to be treated for mold and dried out with dehumidifiers.
The total cost? $40,000.
Many residents in the Greater Toronto Area have suffered the misery of flooding this spring. Record rain levels have submerged the Toronto Island, the Ashbridges Bay's sandbar has eroded and the volleyball courts are under water at Woodbine Beach. With the Toronto and Region Conservation pinning the blame on climate change, Torontonians need to prepare for a repeat of current events.
So what should potential homeowners be looking for to make sure they're not on the hook for costly repairs from a flooded basement?
Many Toronto homes were never supposed to have finished basements, according to Matchett-Smith, who builds custom homes in the GTA and has rehabbed many Toronto basements with water damage.
The laminate floor was destroyed, the first four feet of drywall had to be removed and the basement had to be treated for mold
Older basements in the GTA were built to allow some moisture penetration — it was deemed to be acceptable, because basements were originally meant to be non-livable storage space.  "So what might only be a little bit of water in normal day-to-day life could become a small stream's worth in a particularly bad storm," says Matchett-Smith.
Since now it's routine to expand your living area into the basement, and even create basement apartments to help with pricey Toronto mortgages, it's essential to waterproof the area. Many solutions exist on the market for this, so start by calling around to contractors to find one that suits your needs.
When Prospective buyers and their home inspector need to look for any sign the house has flood-potential. In an overheated market like Toronto buyers may feel pressured to bid without calling in a home inspector, which is risky.  Don't be afraid to take your time during a viewing and ask the right questions.
Here's what you need to look for:
A backwater valve — this prevents an overwhelmed sewer from backing up into the basement
Floor drains at the lowest points of the basement so water doesn't collect.
Sump pumps and sump pits— rare in older houses, but required in new builds and renovations. During heavy rainfalls these will pump groundwater away from the property.
Proper grading — landscaping should slope away from the foundation. Basement entrances should have dedicated drains.
Once the home is yours, you should be performing routine maintenance to make sure that water doesn't have a chance to collect. Putting covers on window wells, fixing cracks in your driveway, filling in depressions around your foundation and de-clogging eavestroughs and downpipes regularly will help tremendously.
"Your house has many systems that keep water out," Machett-Smith says. "None of them are foolproof, but if one system isn't working, all of the others can become overwhelmed."