Get car loans with bad credit online. 
Bad credit or no credit at all, we can help you get a car loan.
33,676 Canadians
have compared rates and saved money over the last 24 hours
What our users say:
July 15
Auto Insurance
I was looking for an insurance rate that would help me save money, I did a Googl...
Louise Beaton
July 7
Great and honest service !!!
Meaghan Ford was amazing with her service and very patient in explaining all the...
Zee Sajid
July 1
excellent service
excellent service
An Luu
June 22
Highly recommended
Excellent customer service. Was very patient and answer my customers toughly. Fo...
Karan Parmar
June 18
Chelsea was very helpful
Chelsea was very helpful, answered all my questions and set me up hassle free. S...
Chris
June 11
Very nice broker
Very nice broker. Good service. Found a great deal.
Meredith Berggren
June 9
Simple, fast, affordable!
Took a little longer than expected for the billing to go through, but otherwise...
Jonathan C
June 5
Awesome work
wow what an awesome rep. He did up everything, extremely fast and was very under...
Delroy Paul
June 4
It was a pleasure dealing with your…
It was a pleasure dealing with your broker, it made switching insurance companie...
Michael Sheridan
May 27
Excellent customer service
This is the first time I got insurances from Direct Rate.I have nothing but good...
Tejas Patel
May 26
Quick service
Quick service, good price
dl
May 22
Imad Harrouk was great !
Imad Harrouk was great ! intelligent well spoken professional polite a perso...
james bannon
May 21
Imad Harrouk helped me get the best…
Imad Harrouk helped me get the best home and auto bundle insurance quote. He was...
Amanda Moskowitz
May 20
Excellent !!! Very competitive rates !!
Excellent customer services also they have very competitive rates !!
Eliza Gallant
May 20
Excellent Service
Sonia was patient with all of my questions, helpful and cheerful through the ent...
Cori Thompson
May 18
I was treated fairly and walked through…
I was treated fairly and walked through my purchase.I enjoyed the agent was exce...
paul neville
May 14
Highly recommend
Great experience, simple to use and they gave me a lot of options at prices that...
Chandra Wilson
May 11
Easy
Easy, clear and fast. Very effective.
Rene Izquierdo de la Cruz
May 6
Sonia was very helpful and nice…
Sonia was very helpful and nice throughout the whole process. She got me the bes...
Ali Al-Rubayee
May 6
Very friendly and professional
Very friendly and professional. She always try to help. Really appreciate.
Binod Shrestha
May 5
He was so amazing
He was so amazing. He went out his way to help me. He deserves a raise Very po...
Shahin Abbaskhan
April 27
Great rates!
Ryan was very helpful and polite.He went all out to find me the best rate. He wa...
Linda Shelton
April 22
The service was excellent
The service was excellent. Emad provided awesome service for me.
John Bowden
April 19
Fast and professional customer service
Fast and professional customer service. All of my questions were answered and I...
P COSTANTINI
Applying for a car loan with bad credit: the basics.
With the average price of a new car hovering around $35,000, most Canadians need to borrow money to purchase a car.
Luckily, more financing options exist than ever before. According to the Financial Consumer Agency of Canada (FCAC), the auto loans industry doubled in size between 2008 to 2016, from roughly $60-billion to $120-billion.
Your likelihood of being approved for a car loan is determined by your borrowing profile: essentially, whether you have good or bad credit. If you have bad credit, you'll be offered a subprime loan. If you have excellent credit, you'll qualify for the best rate offered by the bank, dealership, or manufacturer.
Preparation is key if you're looking to maximize your chances of getting guaranteed approval — especially when you have credit issues.
We'll show you how to get your loan application approved, even with bad credit, or no credit.
Your questions about bad credit car loans, answered.
How do bad credit car loans differ from other car loans?
Before we jump into the application process, it's helpful to understand how lenders view people with bad credit.
Lenders split borrowers into two categories: prime and subprime.
Prime borrowers have good to excellent credit scores, which is a score from anywhere between 650-900. Subprime borrowers, on the other hand, have credit scores within the 300-574 range, and may even have a bankruptcy in their past. However, not having any credit history does not put you in the subprime category.
Buying a car as a subprime borrower is a bit more challenging than it is for someone with excellent credit. Subprime car loans charge higher interest and are offered to people who don't meet conventional lending requirements. Prime candidates will have an easier time accessing special financing offers like zero-down payment plans, which don't require a down payment.
How do car loan lenders view people with bad credit?
There are many reasons people wind up with the subprime label. Missing payments on your lines of revolving credit can bring down your score, for example.
Being classified as subprime means you won't qualify for the lender's prime rate, which is the lowest amount of interest it is willing to charge on a loan.
Don't let that discourage you. Credit scores offer an incomplete picture of someone's ability to keep their financial commitments. It's also possible to improve your score over time — in fact, a car loan will help with that.
So while some lenders may refuse you financing, that doesn't mean you're out of options. LowestRates.ca works with dealerships that specialize in providing financing to people with credit issues.
How to get your car loan application approved when you have bad credit.
Sometimes getting a car loan — even if it's subprime — is the best option.
If you have bad credit, there are four things you need to do in order to get your loan application approved.
1. Be ready to prove your employment status.
Lenders will ask you to prove that you're currently employed and have been at your job for a minimum of three months.
2. Have a fixed address.
Whether you're a renter or a homeowner, loan providers want to know that you have a stable housing situation before they'll approve you for a car loan. Be prepared to answer questions about this.
3. A down payment: decide if you can offer one.
Some lenders will ask you for a down payment, others won't. The benefit of a down payment is that it will lower your monthly payments and can reduce the amount of interest you'll pay in the long run.
LowestRates.ca works with dealerships that accept smaller down payments from clients with credit issues.
4. Get ready to be matched with your best car loan lender.
LowestRates.ca instantly matches you with a dealership that can offer you a loan based on your financial and credit history so you can start picking out your new car sooner.
A car loan can help you build your credit, but watch out you don't shackle yourself with too much debt.
Lengthier car loans — think up to seven or eight years — are becoming more commonplace and they entice people to buy "more car" than they can actually afford since the monthly payments are smaller because they're spread over a long period.
If you have poor credit and extending the term makes the monthly payments more manageable, buy a car that's economical and isn't expensive to maintain. You don't want your loan to outlast the actual car.
How newcomers to Canada can get faster car loan approval.
Having no credit history is not the same as having bad credit. If you're new to Canada, lenders don't expect you to have a credit history. There are lenders that specialize in offering financing to people without credit histories, a large segment of whom are recent immigrants to Canada.
One strategy that can boost your chance of approval: getting a co-signer. If you're ever unable to make a payment, your co-signer assumes responsibility for your debt. Lenders are more willing to lend money to people with no credit history if they're able to secure a co-signer. Your co-signer should be someone with a good credit score and a stable income.
Apply for revolving credit. Open a credit card and pay your bill on time. This how you can your credit history. The best bets for people with no credit history are credit cards that don't require credit history, also known as secured credit cards. These cards function like normal credit cards but require the cardholder to make a deposit.
Having a mixture of debts — including credit cards and auto loans — and making regular repayments will help improve your credit score in the long-run.
How LowestRates.ca gives you options for car loans.
A 2016 report from FCAC noted that consumers who take out a subprime loan often feel pressured to accept whatever terms the loan company offers them — they're just relieved to get the financing they need.
Some tactics that car loan companies use include forcing borrowers to take the car the lender chooses for them or barring the borrower from renegotiating the terms of the loan after the first year.
But that doesn't mean you need to settle for a bad loan.
Our network of dealerships spans across Canada and we vet each one carefully before we partner with them. We'll help you find one that treats you fairly.
Car loan news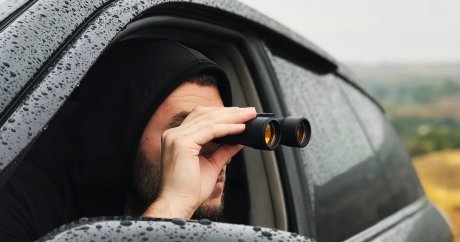 Car Buying
It's important to look at what's going on with auto insurance rates, 0% financing offers, and depreciation.
Read the Story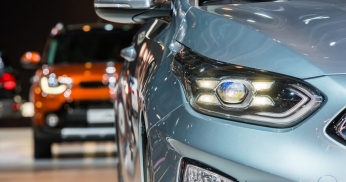 Auto
Like most industries across the globe, the automotive market in Canada has been deeply impacted by the coronavirus pandemic. 
Read the Story
Read More Like This