BMO sounds warning about Toronto housing market to avoid repeat of 'ugly' 1980s crash
By: John Shmuel on

February 16, 2017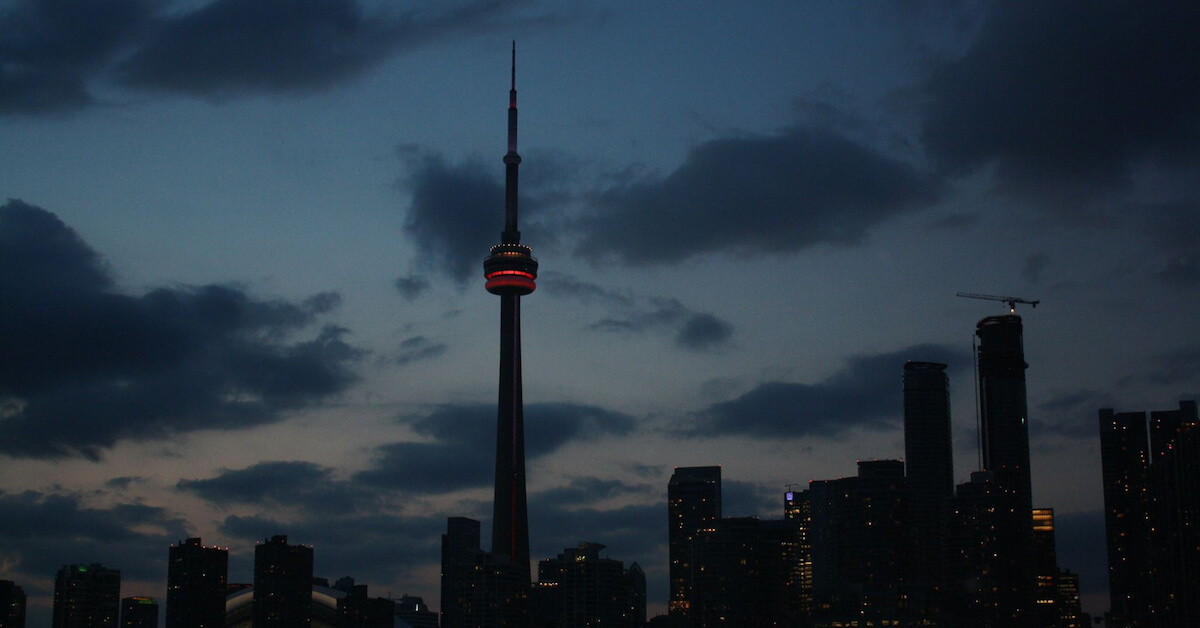 In Toronto, houses have never sold as quickly as they're selling now. Ever.
BMO Capital Markets is out with a new report Thursday pointing out that there's an extreme imbalance between sales and listings because of how fast homes sell. The normal ratio for sales-to-new listings is 40%-to-60%. In Toronto right now, the ratio is 93.5%
Perhaps most worrying is that the ratio has soared above 100% in some markets surrounding Toronto. That means at any given time, there are more homes being sold than listed in those cities.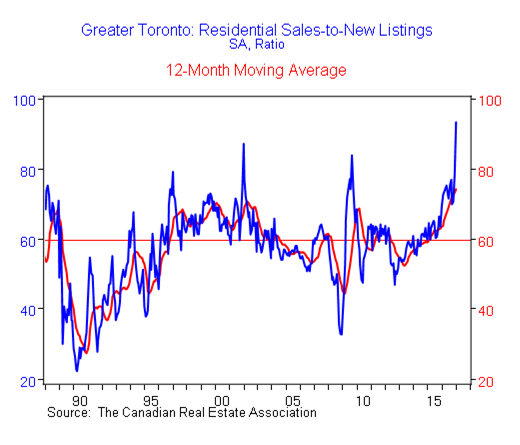 We wrote yesterday about how Hamilton has entered the ranks as one of the hottest housing markets in the city. The frenzy there is driven by record prices in Toronto, which has forced residents to increasingly leave the city to find affordable housing. 
The Canadian Real Estate Association has called the current sales-to-new listings ratio "unprecedented." And it really is. If you recall, Toronto saw a spectacular housing bubble in the late 1980s, where prices rose 100% in a matter of years. But the ratio never rose as high back then as it is now.
BMO chief economist Doug Porter says the recent development means that he's adding his voice to those calling the current market a housing bubble. 
"January can be pushed around by wonky weather, but note that the 12-month average for this ratio in Toronto has now surged to 74.5%," he said. "That, too, is an all-time high, even moving above the boom/bubble years of the late 1980s. We are sounding this warning now to hopefully avert anything close to a repeat of that ugly episode."