Toronto and Hamilton are the hottest housing markets in the country right now
By: Vin Heney on

February 15, 2017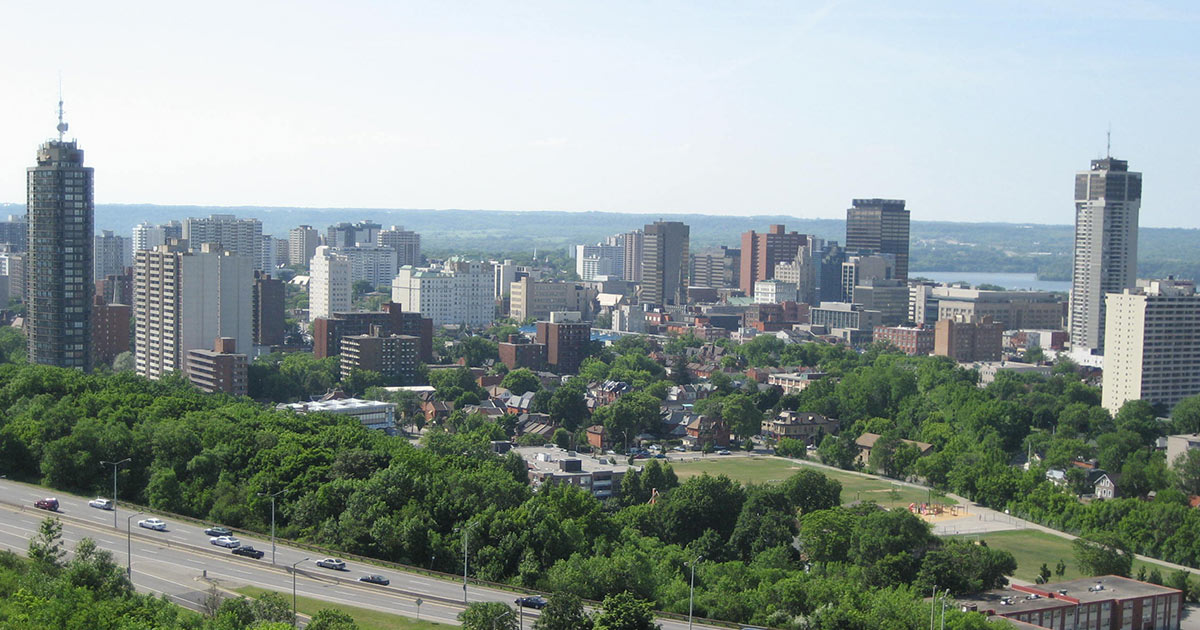 All of our housing suspicions have been confirmed: Toronto and Hamilton are scorching.
The monthly Teranet–National Bank National Composite House Price Index™, released Feb. 14, showed that the two Ontario cities saw housing prices peaked in January 2017, with Toronto posting an index level of 218.3 and Hamilton climbing to an all-time high of 203.73.
The House Price Index is calculated based on sale prices of homes using publically collected data. Each city was assigned a value of 100 in June 2005, meaning that Hamilton's current index of 203.73 represents a 103.73% rise in residential property value over the past 11 years.
It's no wonder people are starting to look outside of the Golden Horseshoe to buy homes.
"The shortage of homes available for sale has become more severe in some cities, particularly in and around Toronto and in parts of B.C.," said Gregory Klump, CREA's Chief Economist. "Unless sales activity drops dramatically, the outlook for home prices remains strong in places that face a continuing supply shortage."
Prices in Hamilton and Toronto are also showing sharp upward pressure even as Vancouver — once the country's hottest city — is cooling. Here's a chart, courtesy of BMO Capital Markets.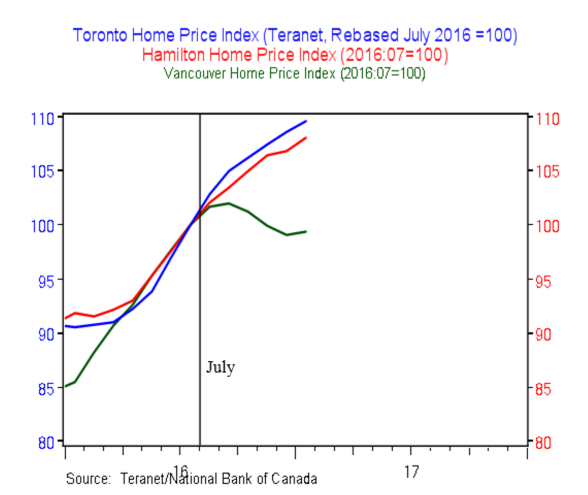 And not surprisingly, B.C.'s two largest cities remain hot, with Victoria posting a peak index of 177.11 last month, and Vancouver hitting a national high of 243.39, which is actually a drop from its index peak in September 2016.
So despite the fact that national homes sales have actually declined by 1.3% from December 2016 to January 2017, much of Canada's urban population continues to face housing markets that are increasingly falling out of reach.