Best Car Insurance Companies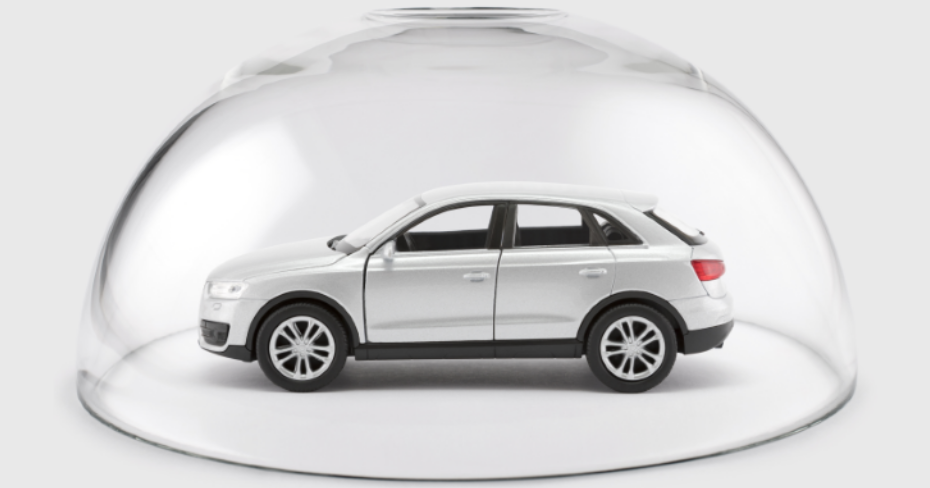 We created a ranking of the best car insurance companies in Canada based on data from drivers who used our free quoter tool, liked a particular car insurance quote, and decided to connect with the agent or broker offering that rate.
Here are the car insurance companies that Canadians say are the best for customer satisfaction
Average car insurance rates go up and down, but that doesn't mean insurance providers raise or lower their prices at the same time, the same rate, or for every single driver. Drivers looking for the best auto insurance company in Canada will need to consider customer service, billing and payment, the claims process, coverage options and — perhaps most importantly — the cost of premiums.
Finding the right insurance company can be tough. That's why we created a ranking of the best car insurance companies in Canada based on data from drivers who used our free quoter tool, liked a particular car insurance quote, and decided to connect with the agent or broker offering that rate.
Keep reading to find out what LowestRates.ca customers say are the best inexpensive car insurance companies.
How to understand our ranking system (what it does and doesn't show)
We think it's important to add: a car insurance policy is a custom product. Yes, insurers look at statistical and demographic data to determine prices. At the same time, policies are also tailored to the driver's risk profile — your unique profile. The best insurance policy for you may come from a company that doesn't rank here. Every insurance company takes a different approach to risk. You can be the target customer for one insurance company (and be offered the insurer's preferred rate) while not being a good fit for another.
Our ranking shows the average response of LowestRates.ca users in 2020. However, for reasons stated above, the average isn't always a good predictor of what will work for you. You should still compare rates from 50+ car insurance companies. The best company for your unique needs may not be on this list.
The top 3 best auto insurance companies across Canada
CAA
Our neighbours to the south have AAA, we Canadians have CAA. The acronym stands for the Canadian Automobile Association. CAA is a not-for-profit organization that has six million members nationwide through its eight clubs (one thing to note about CAA is that it's made up of several clubs and you have to buy insurance from your regional club).
CAA consistently offers some of the lowest car insurance prices in the market. No wonder then that it was named one of Canada's most trusted brands of 2020 by the Gustavson Brand Trust Index, an annual report published by the University of Victoria's business school.
CAA is also well known for advocating for government investment in public infrastructure, which it highlights with its yearly report that ranks the worst roads in Canada. Other causes that CAA lobbies include road safety, the environment, and consumer protection legislation. For the latter, CAA is campaigning for clearer protections for air travellers, as well as protection for drivers who use telematics or have cars with smart controls to ensure their personal data is private.
In 2018, CAA became the first car insurance company to provide pay-per-kilometre auto insurance in Canada. The CAA MyPace program allows drivers to pay for coverage for every 1,000 kilometers they drive up to 9,000 kilometres. A sensor that's installed in your car keeps track of how many kilometers you drive and you can monitor your usage on an app.
Economical Mutual
The next high-ranking insurance company is 100% Canadian. Unlike our other two top contenders, Economical isn't based on an American predecessor, nor has it ever been acquired by a multinational company. Economical was founded in Kitchener, Ont. in 1871, back when the city was called Berlin. According to company lore, its first policy was issued towards a local house and barn.
You might be familiar with the Sonnet brand. Though the company's ads project the air of a hip upstart tech company bent on disrupting traditional companies, it's actually an Economical creation. Sonnet is what's known as a direct insurance writer. That means Sonnet insurance can't be sold by brokers or car dealerships — you can only buy it straight from Sonnet.
Insurance from Economical can only be purchased through brokers and it could be one of the reasons customers like this brand so much. Because Economical doesn't have agents, it is able to provide lower rates thanks to the reduced overhead expenses.
Economical and its other brands aim to make it as simple as possible to buy car insurance by using plain language on their website and in their contracts.
Economical boasts an 89% customer satisfaction score in post-claim surveys and guarantees proactive customer service and it claims agents are trained to find "simple, win-win solutions."
Pembridge
As far as insurance companies go, Pembridge is a pretty youthful company (some of Canada's biggest insurers pre-date Confederation).
Pembridge was founded in 1999 and is headquartered in Markham, Ontario. Like Economical, Pembridge sells insurance through brokers, which reduces their operating costs and results in lower rates for consumers.
Pembridge is backed by American insurance giant AllState. It offers insurance for a wide range of vehicles including auto, RV, boat, and motorcycle insurance. Pembridge also offers tenant and homeowner's insurance, so if you like your car insurance quote, you can bundle your home insurance with it and find even more savings.
Pembridge guarantees that all policyholders will receive "personal attention" from its "devoted" staff of claims agents, who are on call 24/7. Agents can help arrange preferred contracting services or repair programs, "which supply prompt, high-quality repairs with written guarantees on all work," according to Pemridge's website.
The charities it is affiliated with include Operation Red Nose, Women in Insurance Cancer Crusade (WICC), and Easter Seals.
How we ranked the top car insurance companies
Our rankings are based on the number of LowestRates.ca users who, after applying for a quote, indicated that they wanted to be connected with the insurance agent or broker offering the rate. These users did not know the name of the car insurance company, just the rate.
It's a bit like a blindfolded taste test. Insurance companies spend billions of dollars on advertising to create a brand. At LowestRates.ca, we get down to basics. We're concerned with matching you with the insurance company that offers the right amount of coverage at the lowest price (hence our name)
The top auto insurance companies in Canada
| Insurance company | Rating |
| --- | --- |
| CAA | A+ |
| Pembridge | A |
| Sonnet | A |
| Gore | A- |
| Onlia | A- |
| Scottish & York | A- |
| Zenith Insurance | A- |
The best car insurance companies by province
Ontario's best car insurance companies
| Insurance company | Rating |
| --- | --- |
| CAA | A+ |
| Pembridge | A+ |
| Sonnet | A |
| Gore | A |
| Onlia | A |
| Scottish & York | A |
| Zenith Insurance | A |
| Royal & SunAlliance | A- |
Alberta's best car insurance companies
| Insurance company | Rating |
| --- | --- |
| Economical Mutual | A+ |
| Aviva | A+ |
| SGI Canada | A |
| Dominion of Canada | A- |
| Pembridge | A- |
| Intact Insurance | A- |
Nova Scotia's best car insurance companies
| Insurance company | Rating |
| --- | --- |
| CAA | A+ |
| Economical Mutual | A |
New Brunswick's best car insurance companies
| Insurance company | Rating |
| --- | --- |
| Economical Mutual | A+ |
| Aviva | A+ |
| CAA | A |
What you need to know about car insurance
When comparing rates from the best car insurance companies in Canada, it's important to understand how auto insurance policies work to ensure you have the right coverage in case of collision, damage or theft. Here are a few important things you should know about coverage types, deductibles, premiums and comparing rates.
Factors that affect your insurance rate: When it comes to the person driving the vehicle, the best car insurance providers will look at several factors including your age, how long you've been driving, your driving record (tickets and collisions), where you live and your gender. For the vehicle itself, insurance providers look at the age, make and model.
Getting insurance as a young driver: Finding the best car insurance company for a young driver can be difficult. In Alberta, Ontario, B.C., and the territories, young drivers are classified as people who have been licensed for four years or less and are between the ages of 18 to 25. Other provinces have regulations that bar insurance companies from determining pricing based on age — they can only look at how many years of driving experience an applicant has. Young, novice drivers pay the highest car insurance premiums out of everyone. The good news is that after your 25th birthday, your rates will gradually decrease. In addition to that, LowestRates.ca data shows that young drivers who compare car insurance rates find the most savings than any other demographic that visits our site. So if you're about to get your first policy, remember to compare rates. Later, when you hit 30, you'll want to shop around for a new insurer again. Our report on aging and auto insurance shows that the right insurer in your twenties may not be the one that offers the lowest rate as you enter your thirties and beyond.
Types of coverage: Auto insurance is regulated provincially, and each province and territory has different rules around mandatory minimum coverage for third-party liability, accident benefits, direct compensation, uninsured motorist and all perils. For example, third-party liability coverage is mandatory across Canada, but there are different minimums depending on the province — most provinces require at least $200,000, but Quebec's minimum is $50,000 and Nova Scotia's is $500,000. You can opt to add additional accident, liability, damage/loss, uninsured driver and other types of coverage to your policy for an extra cost.
Deductible: The deductible is the amount of money the driver is responsible for paying before insurance coverage takes over. For example, if the deductible on your auto insurance policy is $500 and you make a claim for $900, you're responsible for paying the first $500 while your insurance company pays the remaining $400. If you can afford it, raising your deductible will lower your premiums — but remember, you're responsible for covering the increased amount.
Discounts: Many of the top auto insurance companies in Canada offer discounts for adding safety features that reduce the risk of insuring your vehicle. Some may also offer discounts for good driving behaviour and customer loyalty. Ask about discounts for things like having a clean driving record, training discounts for new drivers, bundling your home and auto insurance policies with the same company, installing an anti-theft device, installing winter tires, or a policy renewal discount if you're a longtime customer.
Compare rates to save money: Car insurance rates differ between providers because each one has its own method for calculating risk. Car insurance companies compete for your business, and rates can vary widely between the best Canadian auto insurance companies for the same driver. Comparing a selection of rates from the best car insurance companies can save you hundreds of dollars a year on your policy.
When searching for the best car insurance company, "cheap" might be among your top priorities. But it's also important to consider your particular needs, such as the best car insurance companies for new drivers, or the best car insurance company after an accident. In just three minutes, LowestRates.ca lets you compare personalized car insurance quotes from the top providers across Canada. The more informed you are about policy offerings and prices, the more likely you are to get the best deal.
About the authors

Alexandra is a content manager in the personal finance space, specializing in auto insurance. Her reporting has appeared in Canadian Business, the Toronto Star, the National Post, and the CBC.
​Jane Switzer is a writer, editor and native Torontonian. She got her start working in daily journalism, and was formerly a content manager for LowestRates.ca. She has written about personal finance and investing for websites like Wealthsimple, Tangerine Bank and Ratehub.ca. You can find her on Twitter: @janeswitzer.