What you need to know about insurance for a new versus used car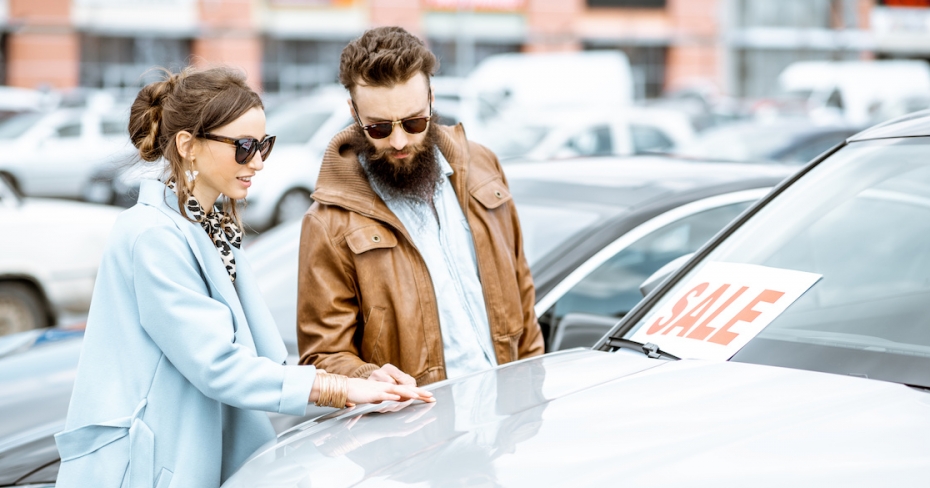 There are differences when it comes to insuring a new versus used car in Canada. It's important to get all of the information before moving forward.
This article has been updated from a previous version.
You know that you want to buy a car. You're tired of waiting for the bus or borrowing the family minivan. You're ready to have your own set of wheels on the road. You just don't know if you should buy a new car or a used car because you're not sure about the insurance rates. Chances are that insurance is a huge factor in deciding what type of car you should buy, due to your budget and other bills in your life.
What's the difference between insuring a new versus used car?
There are differences when it comes to insuring a new car in Canada, versus insuring a used car. It's important to get all of the information before moving forward.
The first thing to consider is that commonly stolen vehicles are a higher risk to insure. This means cars with high theft ratings tend to have more expensive insurance rates. 
It looks like there are some models that lead to spending more money to insure an older used car, depending on the model you choose. On top of the higher odds of this vehicle being stolen, you also have to worry about the expensive replacement parts. Your insurance company takes all of this into account.
For the most part, though, a new car is going to be more expensive to insure, just because it is worth more right now. Damage or theft means a heftier replacement cost for most new cars.
Put it this way. If your used clunker gets stolen, the insurance company might only have to pay you back $4,000. If your brand new car gets taken off your driveway, the insurance company now has to replace a $40,000 vehicle. I'm sure that you can do the math and figure out why it's not cheap to insure a new car.
Should you ever buy a new car?
Even though you may end up spending more on car insurance on your brand new vehicle, you could potentially save money in the long run with the right financing plan and warranty. My dad prefers to only buy new cars because he doesn't want to deal with any issues for the first few years. He's willing to pay the premium despite the depreciation that occurs. You also won't likely have to worry about any repairs for the first few years. There's nothing wrong with buying a new car, or even financing it, as long as you understand the costs and they fit your budget.
What's the argument for buying a used car?
You're going to save money on car insurance coverage with a used car. The parts are likely cheaper, and if you avoid the most stolen cars in Canada, you can avoid higher insurance costs associated with that risk. This is good news for you because you can save on the car price and on insurance. This means that you free up more money for whatever else life throws at you.
What else should you consider?
As with every case when it comes to car insurance in Canada, you need to shop around. There are many other factors in play here. How's your driving history? Have you thought about bundling insurance? What's your record like with the insurance company?
It's your turn to decide if you're going to buy a new vehicle or go with a used one. Just make sure that the insurance costs play a role in your decision.
Save 30% on average on car insurance
Compare quotes from 50+ Canadian providers in 3 minutes.
About the author

Martin Dasko attended Ryerson University in Toronto where he earned his B.Comm. Martin has been blogging about money since 2008 over at Studenomics. Martin helps young folks with financial freedom in their 20s without missing a party. He has been featured in the New York Times, LifeHacker, and multiple other resources as an authority on the topic of personal finance.