What does 'total loss' mean for your car insurance?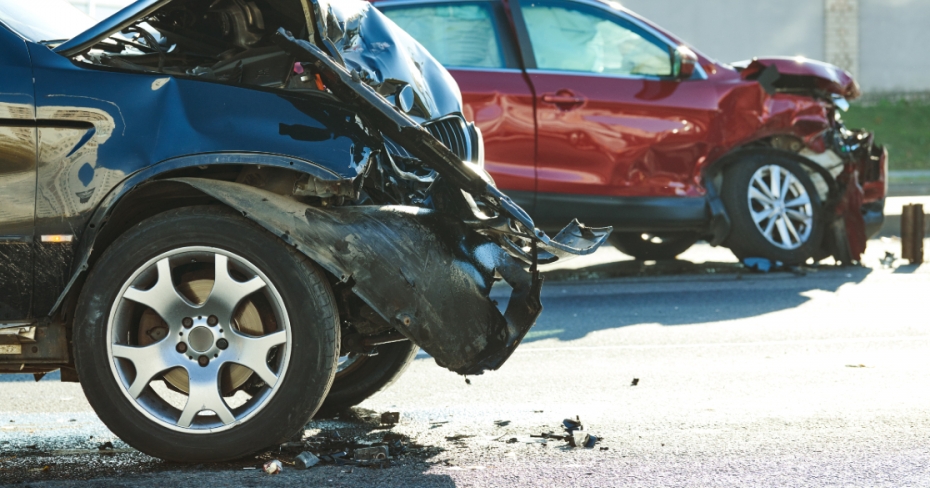 If the cost of repairing your vehicle exceeds its actual cash value — that is, what it was worth immediately before the accident — your car will be considered a total loss.
Collisions happen all the time. In fact, in the time it takes you to read this article, it's highly likely that somewhere in Canada, someone will crash their car. 
Some of those collisions will be minor mishaps: a fender-bender while parallel parking, a rear-ender on a stop-and-start highway. But what happens when you get T-boned or drive your car into a ditch and your ride is beat up beyond recognition? 
In these cases, your vehicle may become what is called a "total loss." But what does a total loss mean for a car? And how does a total loss impact your car insurance?
Here, we break it down.
When is a car considered a total loss?
Determining whether or not your vehicle is a total loss after a car accident requires a bit of math after an appraisal.
If the cost of repairing your vehicle exceeds its actual cash value — that is, what it was worth immediately before the accident — your car will be considered a total loss. Your vehicle may also classify as a total loss if the repair costs exceed a certain threshold — for example, 70% of the car's actual cash value — at which point your insurance provider may deem it more prudent to replace the car than to repair it.
How to calculate the total loss of a vehicle
When a car is totalled, the task of calculating its actual cash value falls to the insurance provider. So, if you suspect your vehicle may be a total loss, begin by making a claim with your insurance company. They will send an appraiser to determine your total loss car value and estimate the cost of repairs.
Appraisers base their valuations on a number of factors, including the year, make and model of your car, as well as its odometer reading and additional features. Tell the appraiser if you've made upgrades to your car, such as after-market parts or better audio equipment, because that will affect their appraisal. They'll settle on a figure by watching the used-vehicle market and consulting listings for similar vehicles on sites such as Kijiji and AutoTrader.
If you disagree with the appraiser's estimate of your total loss car insurance claim, you can counter with your own figure, but be sure to come prepared with your own listings as evidence. You can also request an additional third-party appraisal — you and your insurance company will each appoint appraisers, who will settle on a final value together.
Once you and your insurance company are on the same page, they'll instruct you to remove your licence plates and hand over your keys. Insurance providers will often try to salvage and sell intact parts to offset their payout to you.
What does auto insurance cover for a total loss?
While it's not referred to as total loss insurance coverage for your car, you can purchase a replacement cost endorsement from some insurance companies that ensures you receive compensation for the amount you purchased your vehicle for rather than its market value at the time of the total loss.
Otherwise, if you own your car outright and have collision insurance, you will receive a paymentequal to the actual cash value of the total loss vehicle (minus your deductible if you're found at fault for the collision). Some policies waive the deductible in the case of a total loss.
If your vehicle is leased, your insurance provider will pay the leasing company. If it's financed, you will receive only a portion of the settlement, depending on how much of the car you've paid off.
If you were at fault, expect your rate to increase; if the other driver was responsible for the collision, your rates should stay the same.
Save 30% on average on car insurance
Compare quotes from 50+ Canadian providers in 3 minutes.
About the author

Luc Rinaldi is a journalist from Toronto. He's currently senior editor of Pivot magazine, and his work has appeared in Maclean's, The Walrus and Toronto Life. He once sang backup vocals for Rick Astley. Actually.