What happens to the mortgage after a divorce?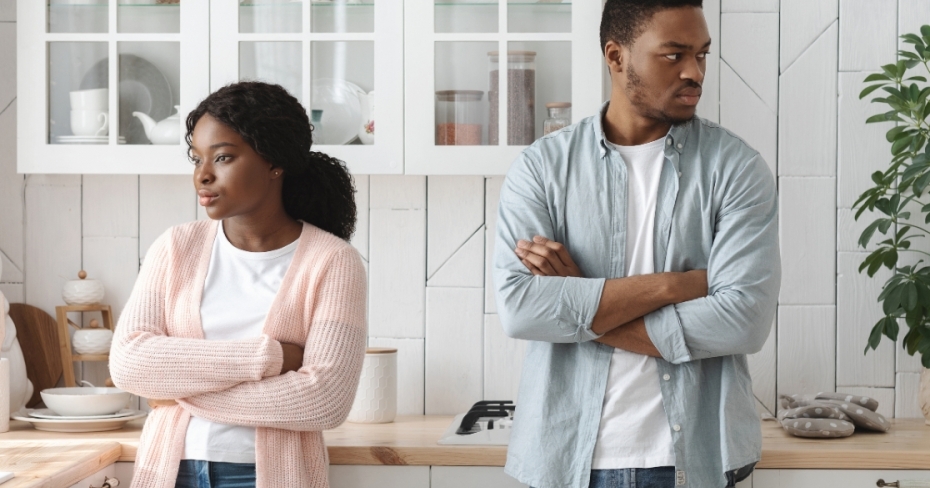 When a marriage ends, there's no shortage of things that spouses suddenly need to split in two: their finances, their children's time, their friends. One of the most difficult things to divide in a divorce is a mortgage.
When a marriage ends, there's no shortage of things that spouses suddenly need to split in two: their finances, their children's time, even their friends. One of the most difficult things to divide in a divorce — at least monetarily speaking — is a mortgage. A home is often a couple's most valuable asset, and a mortgage is usually their largest liability. Spouses can part ways with each other, but they can't simply say goodbye to their debts.
More than a third of Canadian marriages end in divorce, according to the most recent data available from Statistics Canada. If you're certain yours will be one of them, consider what you're going to do with your family home (and, in turn, your mortgage) as soon as possible. Whatever you choose to do, the process will take time. No matter how strained your relationship is, you and your spouse will need to agree on your course of action, because neither of you can legally sell, lease or refinance the home without the other's permission.
Every province has different laws governing how spouses divide equity in a family home — or homes, if you share a cottage or vacation property, for example — and who's on the hook for the mortgage. Prenuptial agreements and other assets, such as investments, inheritances and vehicles, can also affect who gets what. Most of the time, however, homes and mortgages are divided equally, and a legally separated couple has the same basic divorce and mortgage options.
Option 1: Sell your home
Often, the simplest solution is to sell your home. In most cases, this will provide both you and your spouse with enough money to settle all your outstanding debts, pay off your respective portions of the mortgage and part ways. The sale may also leave each of you with enough money to rent a new place or even put a down payment on another home.
Even in the messiest of divorces, it pays to cooperate. The more a house sells for, the more each spouse gets, and the more money they have to help them start their new lives as single people.
Option 2: Buy out your spouse, or vice versa
Of course, you may have good reasons not to sell your home. Your kids might go to a good school nearby. Your property could be specially outfitted for your home business. Maybe you have a sentimental attachment to the place.
In that case, you might consider assuming the entire mortgage yourself. To do so, you'll need enough cash on hand to purchase your ex's share of the equity, as well as enough income to continue making existing mortgage payments yourself. If you can shoulder that financial burden and re-qualify for the mortgage on your own, your spouse can request a "release of covenant" from your lender, who can officially remove their name from the mortgage. 
Option 3: Refinance your mortgage
In reality, you may not have the means to buy out your partner and assume the mortgage payments after the divorce. In that case, you can consider refinancing, which establishes a new mortgage and payment schedule in your name alone. 
For example, if you and your ex own a $1-million house with a $500,000 mortgage, each of you has $250,000 in equity. If you want to refinance, you might take on a new $750,000 mortgage so that you can buy your former partner's share and continue to pay off the mortgage on your own.
Much like the previous option, this requires you to re-qualify for a mortgage. A lender will need proof that you have enough income to make regular payments. You'll also need a good credit score and a history of making mortgage payments on time.
This option has its drawbacks. In order to break a mortgage agreement and refinance, you'll need to pay various fees that can easily add up to thousands of dollars. Given divorces are often costly to begin with, these fees may disqualify refinancing as a viable option.
Option 4: Keep your existing mortgage
Perhaps you and your ex can't agree on what to do with your family home. Maybe no buyers are interested in your property. Or maybe neither of you can buy the other out or qualify to refinance your mortgage. Your last resort is to keep the mortgage as is and continue making your share of the monthly payments.
There are a few reasons to avoid this scenario, however. For one, your spouse could stop paying their share of the mortgage, which would hurt your credit score. You'll also have to declare these mortgage payments on any future loan or credit applications, which could hinder your chances of being approved for a mortgage on a future home.
Nonetheless, if you and your ex are stuck with your property, you still have options. Perhaps you could both move out and rent or lease the home to a tenant; you can use the rent payments to cover the costs of your mortgage, property taxes and home insurance until the mortgage is paid off.
If you're on good terms with your ex, you could even convert the property into a duplex, where both of you continue to live onsite, albeit in separate living spaces, as you continue to pay off your mortgage.
Still have divorce and mortgage questions?
There is no one-size-fits-all solution to dealing with divorce and mortgages. If you're unclear on the specifics of your unique situation, it's best to consult a divorce lawyer or a real estate agent who specializes in divorce. Your break-up may be complicated, but your real estate decisions don't have to be.
About the author

Luc Rinaldi is a journalist from Toronto. He's currently senior editor of Pivot magazine, and his work has appeared in Maclean's, The Walrus and Toronto Life. He once sang backup vocals for Rick Astley. Actually.