Critical illness insurance or a beefy emergency fund — which is better?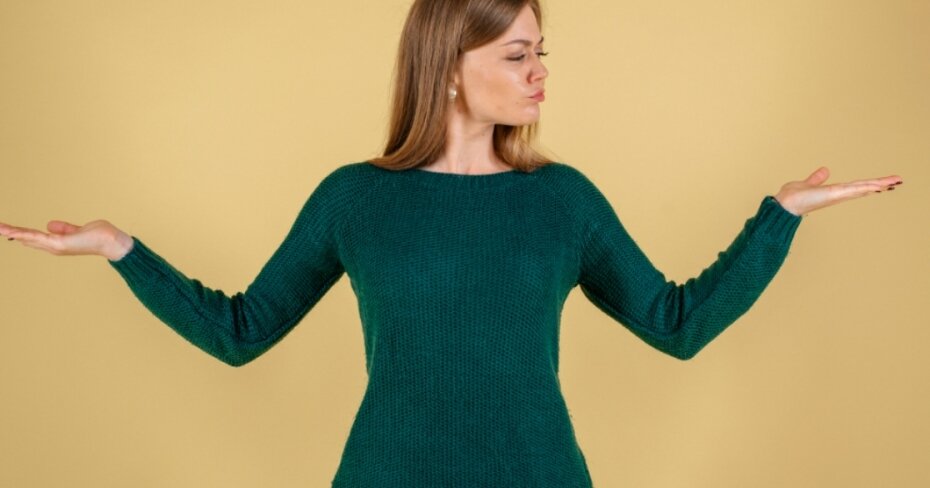 Emergency funds give you flexibility, but critical illness insurance presents immediate coverage. Here are the pros and cons of each to help you decide which option suits your needs better.
It can be uncomfortable to think about a time when we might face a critical illness, but for the tens of thousands of Canadians who suffer debilitating illnesses like strokes, cancer, and heart disease, critical illness insurance can be an invaluable support. 
Facing a critical illness can be one of the most difficult challenges in your life. Aside from the obvious physical and emotional toll, the potentially damaging financial implications can be particularly devastating. 
But does critical illness insurance take the place of a well-stocked emergency fund? Or is a healthy stockpile of rainy day savings enough to get you through a period of unemployment due to a critical illness?
What is critical illness insurance and when do you need it?
Critical illness insurance is a type of insurance that typically pays a one-time lump-sum payment if the policyholder is diagnosed with a life-threatening illness. A policy must be in place, however, before a diagnosis in order for there to be a payout. In other words, you can't decide to take out insurance after you're diagnosed with a critical illness.
"The amount of the benefit will depend on the amount of coverage that the consumer selects and purchases," explains Paco Francoli, Public Affairs team member with the Financial Consumer Agency of Canada (FCAC). "The consumer usually receives the lump-sum payment after the diagnosis of a condition covered by the policy."
Like all insurance policies, the purpose of critical illness insurance is to have funds available when the need is the greatest, explains Tyler vanMiddelkoop, Financial and Benefits Advisor at PV&V Insurance in Burlington, Ont.
The majority of Canadians who suffer a critical illness survive, but many cannot survive the financial impacts
"Critical illness insurance should be considered to keep families from having to dip into retirement savings, make necessary changes to their home if needed, get treatment they need, or to bridge the gap until their long-term disability insurance starts in the event they cannot return to work for a period of time," he says.
Health Risk Services Inc. notes that the average age of a woman who makes a critical illness insurance claim is 49, while for men that age is 54. Having critical illness insurance in place during one's 40s to 60s might make financial sense depending on the individual situation. 
Can you rely on an emergency fund to get you through a critical illness? 
vanMiddelkoop notes that most Canadians live paycheque to paycheque, so if they are temporarily laid off, lose their job, or have significant financial challenges, such as unexpected bills or a critical illness, they might deplete their savings or turn to their credit cards.  
"This tends to lead to greater longer-term financial struggles," he says. "A well-planned emergency fund will help minimize these risks."
Most Canadians will have to deal with a financial setback resulting from an unexpected expense or a drop in income at some point, adds Francoli. One reason to consider establishing an emergency fund is to provide support in case of a critical illness. 
While it is generally recommended that consumers set aside the equivalent of three to six months of their regular expenses in an emergency fund, the amount required to pay for expenses during a period of critical illness will depend on the length and nature of the illness and may be greater than this amount.
It can be daunting to think of saving six months' worth of living expenses, but the benefits of having the financial cushion of an emergency fund can't be understated
A high-interest savings account is one of the best places to stash your emergency cash, as it offers a better return than a regular savings account, and the funds are easily accessible should you need them. Setting up an automated contribution — even $5 to $10 a week — makes the process easier. Add any unexpected lump sum payments, such as a tax refund, bonus, or inheritance, and you'll have a healthy emergency fund in no time at all.
FCAC provides financial consumers with unbiased, fact-based information on a variety of topics to help them better understand their finances, including how to set up an emergency fund.
"One of the advantages of an emergency fund is that it can be used for any purpose, not just a critical illness, so it offers the advantage of flexibility," says Francoli. "However, it can take months, or even years, to reach an ideal level of emergency savings. In contrast, critical illness insurance is available once it is purchased."
There are many potential events that will cause Canadians to have to dip into their emergency fund, says vanMiddelkoop, noting that a critical illness will have a tremendous financial impact for the majority of Canadians.
"An emergency fund will still be needed if other difficulties arise."
What to look for when buying critical illness insurance
vanMiddelkoop says consumers need to consider if their need is a short-term need, such as when they have a mortgage or while they have financial dependents, or if insurance is required for a longer period of time, in addition to considering the proper amount of insurance.  
"It really depends on the situation — such as how long an individual has financial dependents, the amount of potential income that is affected, et cetera. That is why it is vital to have a discussion with a professional." 
vanMiddelkoop says consumers should look for a reputable insurance company that has a good history of paying claims, as well as review the options of what illnesses are covered. Some policies cover just a handful, while others cover up to 25 different types of illnesses. 
Francoli adds that consumers should choose an insurance provider that is properly licensed. 
"This will help ensure that consumers are dealing with professionals that have the appropriate knowledge and training to provide them with insurance products and services that best meet their needs," he says. "Also, when dealing with licensed insurance companies, consumers have access to an independent dispute resolution system for complaints… and are protected against the failure of licensed insurance companies."
Know what critical illness covers, and speak to a professional
vanMiddelkoop says it is vital that people speak to a qualified insurance professional who knows the insurers, the policies, and the covered conditions. He says it's also important to remember that critical illness insurance should not be confused with or replace long-term disability insurance, which replaces your income in the event you can't work due to a disability. 
Francoli also stresses that it is important for consumers to take the time to understand what their policy does and does not cover, and how and when the benefit will be paid. He adds that consumers should not be afraid to ask their licensed insurance agent, registered broker or insurance company about anything they don't understand.
A critical illness might lead to a long-term disability, and customers need to review the coverage they have for this
"Insurance companies can differ in how they define critical illness and what conditions they cover," says Francoli. "Before making a decision, consumers should shop around, get quotes and compare the differences between policies, such as coverage and cost. Some policies may be less expensive, but not offer the same level of coverage."
Francoli says that consumers should also be aware of other types of insurance products — such as creditor insurance — that provide coverage to pay off or pay down the outstanding balance on a loan or credit product, like a credit card or a line of credit, in the event of critical illness, job loss, accident or death. This insurance is sold by a lender or credit card issuer, but is optional.
"Unlike a general critical illness insurance policy, creditor insurance will not provide the benefit directly to the consumer," he explains. 
"Creditor insurance only pays out or makes monthly payments on the associated loan or credit product. Before purchasing optional creditor insurance, FCAC advises consumers to read the terms and conditions, make sure they understand what the policy will cover, and ask questions."
Critical illness insurance versus an emergency fund
The decision to obtain critical illness insurance or to rely on emergency savings really comes down to individual circumstances.
"A good place to start is by figuring out how much money can be set aside on a regular basis, such as every month, and compare it to the cost of insurance," says Francoli. Consumers should also consider whether they are comfortable with the time it will take to build an emergency fund or if they prefer the more immediate coverage of insurance.
For vanMiddelkoop, the peace of mind a critical illness insurance policy provides is worth it, having seen the benefit it's given numerous clients. He recalls one client, a business owner, who made a claim on their critical illness policy. By not having to draw funds from the business to help the family during that difficult time, it didn't have a negative financial impact on the client's business.
"While money will not heal the physical illness," says vanMiddelkoop, "not having the financial stress will go a long way in helping the families of those who are sick."
About the author

Caitlin McCormack is a writer based in Toronto. Her work has appeared in MSN, Food Network, HuffPost, What to Expect, Today's Parent, and Mashable, among others. When she isn't writing, she's busy chasing after her two sons, testing out new recipes, and working on her century-old fixer-upper.