How an at-fault collision impacts your car insurance rates
By: Lisa Coxon on

June 21, 2021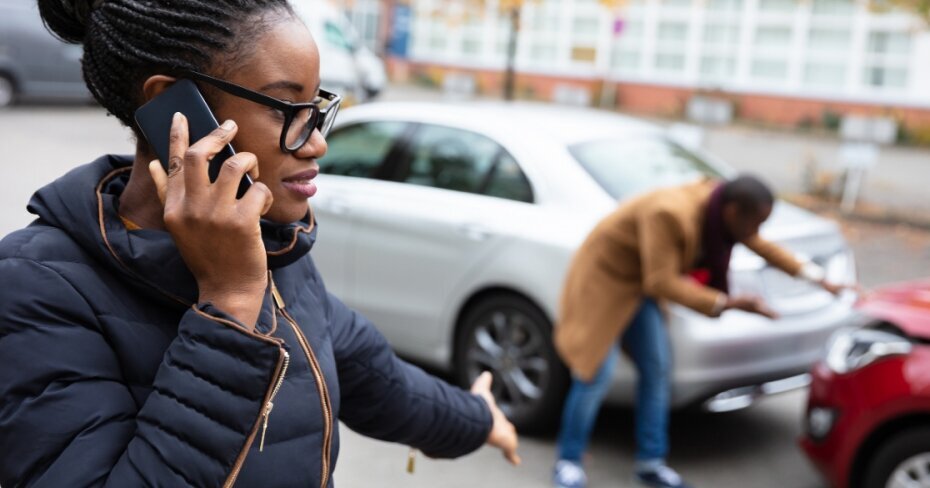 The most important determinant of whether or not your car insurance premium will rise after a collision (and subsequent claim), is fault.
Typically, after an adjuster completes their investigation, if you're found to be 50% at fault or more for the collision, then the accident is considered "chargeable" and will result in higher premiums.
Why? Because in the eyes of your insurance company, you're now riskier to insure. But how much can you expect your premium to rise for having an at-fault collision on your record?
How an at-fault collision can raise your insurance rates
In order to gain a better understanding of how fault impacts the price you pay for car insurance, we ran test quotes on our auto insurance quoter for a hypothetical 31-year-old male driver living in Toronto who's financing a 2020 Honda Civic EX 4DR and has a clean driving record. (See the bottom of this post for a more detailed breakdown of parameters used.)
We then introduced one at-fault collision to see what would happen to the lowest rate he was offered by the partners on our site. 
After we introduced one at-fault collision within the last four years, our hypothetical driver's lowest rate increased by 32%.
When we manipulated the test quote to include two at-fault collisions within the last four years, the rate shot up even more. Two at-fault collisions raised our hypothetical driver's lowest rate by 58%.
Accident forgiveness coverage can shield you from rate increase for first at-fault collision
There is one way to protect yourself against a rate increase after an at-fault collision: having accident forgiveness coverage.
Depending on the insurance provider, this coverage may be purchased as an endorsement/add-on to your existing policy, or come included as part of your policy. 
Accident forgiveness coverage protects you from an increase in car insurance rates after your first at-fault collision. 
However, in the context of insurance, to forgive is not the same as to forget. Even though your rates don't reflect the at-fault collision, your driving record will still show that you've had an at-fault collision. This means if you switch insurance companies, you likely won't be able to maintain low premiums. Accident forgiveness doesn't follow you from insurance company to insurance company — and it's only good for one at-fault collision.
Important things to remember when it comes to fault and collisions
Getting into a collision can be overwhelming. If you know you were at fault, either fully or partially, it's crucial not to assume responsibility — either verbally or in writing — for the crash.
Leave it to the authorities to complete an investigation and determine fault. And don't try to settle the damages privately, either, as this can lead to a whole host of issues. Take down the other driver's name, address, phone number, vehicle make and model, licence plate, licence number, insurance information, and submit any other evidence, such as photographs or videos. But let your insurance company make the determination. 
The good news is that an at-fault collision won't follow you around forever. For every year that you are insured and don't get into another at-fault collision, the initial incident will have less of an impact on the cost of your premium. Eventually, you should be able to get back to a more affordable car insurance rate.                   
Methodology
2020 Honda Civic EX 4DR (financed)
Street parking
Drives 5km to and from work daily (10,000 km annually)
Winter tires
Personal use
Lives in the M6H 1X1 postal code of Toronto, Ont.
Collision and comprehensive coverage
31 yr old male, single, employed
G licence
Has been with current insurance company for three years
Listed on an insurance policy since 2006
Did not opt for any discounts related to telematics or bundling.