How to switch car insurance providers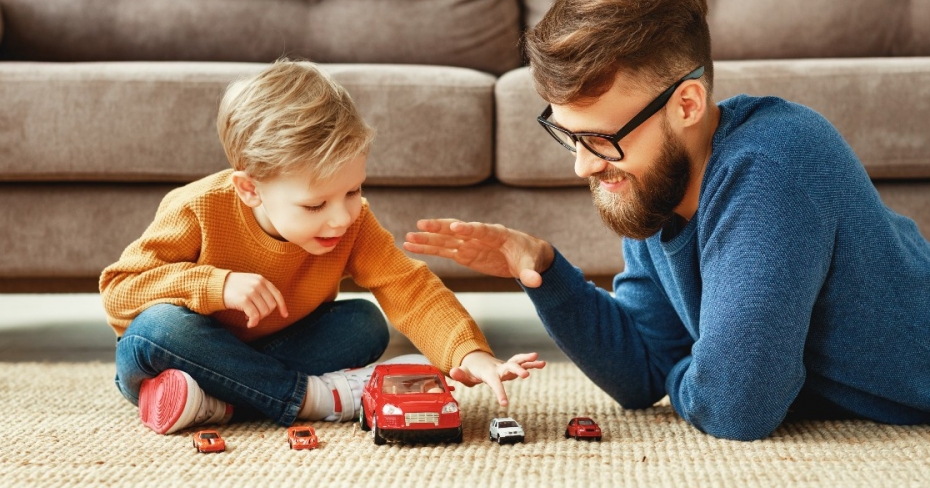 While it may seem daunting to switch car insurance providers, it is a great way to regain some control over rising rates. Here's everything you need to know about how to change car insurance companies and ensure it's a smooth transition.
This article has been updated from a previous version. 
While inflation has been slower to hit the auto insurance industry, it is starting to catch up. According to analysts, Ontarians can expect to see their premiums rise over the next 12 months. The Financial Services Regulatory Authority of Ontario approved rate increases for 29 insurance companies last year, which will come into effect in early 2023. 
Apart from market rate increases, there are several reasons you might want to consider switching car insurance providers. Maybe you've found a lower rate elsewhere or you want improved coverage. If you've stuck it out with the same provider for years, you may be wondering: How helpful would it be to switch car insurance companies? And can I switch my car insurance mid-policy?  
While it may seem daunting to switch car insurance providers, it is a great way to regain some control over rising rates. You're not stuck with the same policy or rate forever; you have options. Read on for everything you need to know about how to change car insurance companies and ensure it's a smooth transition. 
How to switch car insurance providers 
The first step in switching car insurance providers is to review your current policy or renewal notice. This gives you an opportunity to see what sort of coverage you have, as well as what your deductibles are. Armed with this information, you can then compare car insurance quotes from other providers to see if you can get comparable coverage for a lower price. 
The next step is making the switch to a different car insurance provider.  
Set up your new car insurance policy first 
It's important to set up your new auto insurance policy before cancelling your current one. You don't want to have any gaps in your coverage, as this could affect your rate, or leave you without insurance in the event of a collision. When setting up your new policy, be sure to ask your broker questions about how the two policies compare. You want to be sure you're getting the right coverage for your needs. 
In order to quote and set up your new insurance policy, you'll need to give your new provider some basic information, including: your current insurance policy number, address, driver's licence, vehicle registration, and other information that might earn you a discount, such as whether you're a student or have completed a driver's education program. 
Notify your current auto insurance provider that you'd like to cancel 
Once you've identified and settled on your new provider and insurance policy, the next step is to let your current insurance provider know that you're taking your business elsewhere. 
Some insurance companies may require you to provide an insurance cancellation letter; others may accept a verbal indication. Make sure you note the date you request cancellation, though, so that you're not left without coverage or are still being charged for a policy you no longer need. 
Your insurance provider may offer additional discounts to entice you to stay. If you pay your premium annually, you will likely get a refund for the time remaining in your contract. However, if you make monthly payments, you will likely be charged an administrative and/or cancellation penalty that may be equivalent to one- or two-months' worth of premiums. It all depends on the provider. 
Cancelling auto insurance early 
If you've been with the same auto insurance provider for several years, you might wonder if you can switch insurance companies at any time during your contract. The short answer is yes. However, there may be financial implications to cancelling your auto insurance early. Most insurance companies have a penalty amount for those who leave their policies before their renewal date, so make sure you ask questions and do the math before switching. 
Also, consider that you will be losing any benefits your insurance provider offers, such as accident forgiveness. This may mean that switching insurance companies after making a claim is not the best choice, and you should wait until the claim is cleared from your record if you want to ensure the best rate possible. 
What about your policy itself, though? Can you modify your car insurance policy at any time? Again, the answer is yes; you can make changes to your car insurance policy at any time, even if you plan on sticking with the same provider.  
Your best bet is to contact your insurance broker or provider directly to discuss your needs and what you're looking to change. 
Whether you're looking to switch providers for a better rate or improved service, you now have a better understanding of how to cancel your insurance policy. While it may seem daunting, it's actually a straightforward process that can end up saving you hundreds of dollars a year. 
Interested in creating content with LowestRates.ca? Reach us at [email protected]. 
Save 30% on average on car insurance
Compare quotes from 50+ Canadian providers in 3 minutes.
About the author

Caitlin McCormack is a writer based in Toronto. Her work has appeared in MSN, Food Network, HuffPost, What to Expect, Today's Parent, and Mashable, among others. When she isn't writing, she's busy chasing after her two sons, testing out new recipes, and working on her century-old fixer-upper.