The best money podcasts you should be listening to in 2017
By: Maureen Genore on

May 16, 2017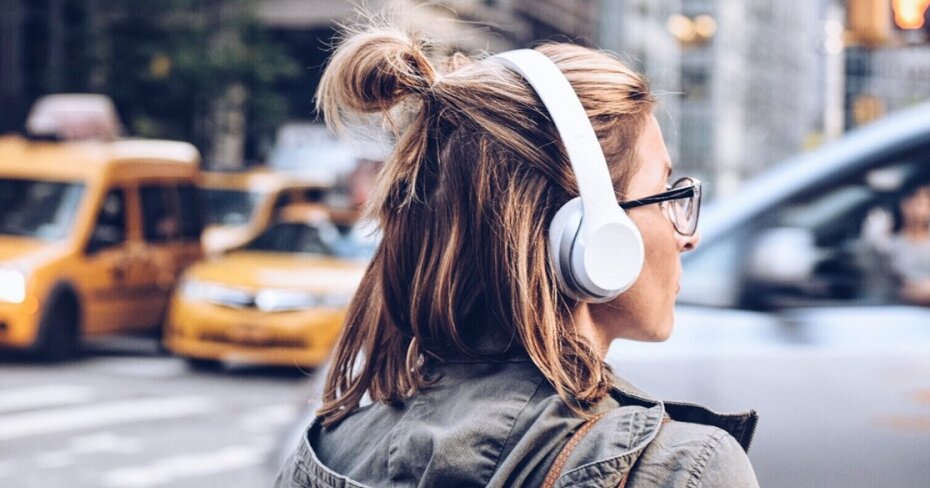 If you're anything like me, sometimes you need a break from staring at a screen. Most of us spend the day staring at our computers, iPhones and TVs. But what about when you still want to be entertained, but don't want to look at a screen? Enter podcasts — my new favourite way to consume content.
The best part of podcasts is there really is a podcast about everything, whether you want to listen to comedy, learn about plants, or find out the details of a gruesome crime.

Which means, naturally, there are a ton of great podcasts about money available. I've recently been trying out various money-related podcasts to find ones that resonate with me, and as such have come up with a list of my favourites.
Personal Finance
Mostly Money by Preet Banerjee
The Mostly Money (and mostly Canadian) podcast by Preet Banerjee spans a wide range of money topics, including personal finance, business and entrepreneurship.   The show is meant to cater to the everyday person, with no intimidating language or complicated concepts.
Banerjee, a personal finance expert and consultant, ensures the show always maintains an entertaining and lighthearted feel, and like the name suggests, it's mostly about money  — though sometimes things get a little bit off topic. But that's why I like it. Preet's sense of humour and knack for making some traditionally boring money topics easy to understand and interesting are what keep me listening. Each episode is a little bit different, and the inclusion of guests keeps it varied from week to week. The episodes range in length, with most being around 40 minutes.
I'd recommend this podcast to anyone who already has an interest and base knowledge of personal finance and is looking for a bit of comic relief with their learning. Lastly, Banerjee has a pretty great radio voice that's sure to keep you engaged.
Debt Free in 30 by Doug Hoyes
A little more serious in tone, Debt Free in 30 is brought to you by Doug Hoyes, a licensed insolvency trustee who specializes in helping people get out of debt. Each week, Hoyes talks to financial industry experts about a number of personal finance topics. The experts provide practical advice and cut through confusing jargon. Real life questions are tackled, such as "Should I use my RRSP to pay off debt?", "Are Mogo loans really a good deal?" and "Should I lend money to family or friends?"
I'd recommend this podcast to anyone that cares about what's going on with their money, whether they're in debt or not. If you have a money question, there's a good chance Doug has talked about it at some point and has provided actionable advice in a no-nonsense way.
And, you guessed it: the podcast episodes are all around 30 minutes, give or take a few minutes.
Listen Money Matters by Andrew Fiebert and Thomas Frank
Described on iTunes as "Honest and uncensored — this is not your father's boring finance show," the Listen Money Matters podcast is one of my favourites. The hosts, Fiebert and Frank, bring a funny and relatable take on personal finance.
They have had a ton of great guests on the show that offer insight, actionable advice and personal anecdotes, and there's never a shortage of witty comments from the two hosts.

I'd recommend this podcast to just about anyone, whether you're a finance nerd,  a newbie looking to get a handle on your money, or someone who hates talking money. You won't be disappointed.
Investing and Banking
Confessions of an Ex Banker by John Kalogriopoulos
John Kalogriopoulos is a certified financial planner from Montreal, Que. who runs his own financial planning firm. And, as the podcast title suggests, Kalogriopoulos is also an ex-banker.
Confessions of an Ex Banker is unique in that it truly opens the curtain on the banking and investing industries, revealing some of the inner workings that your banker and investment advisor probably wouldn't want you knowing.
With short and sweet episodes — around fifteen minutes each — Kalogriopoulos does a great job of being clear, succinct and helpful. He not only provides insights into what's really going on in the finance world, but also talks about steps you can take to make sure you're protecting yourself and your money.
I'd recommend this podcast to anyone who's sick of paying unwanted fees, plus anyone who's curious about how things work "behind the scenes" in the financial industry.
Bonus Pick
Being Boss — A Podcast for Creative Entrepreneurs by Emily Thompson and Kathleen Shannon
Though not strictly personal finance related, this podcast aimed at creative entrepreneurs is another one of my favourites. It's hosted by entrepreneurs Emily Thompson and Kathleen Shannon, who offer up a ton of advice to those looking to get more out of their work.
Thompson and Shannon discuss a wide range of topics, including growing a business, building a brand and honing in on your talents. They also discuss several topics related to money, including how to best manage your finances when you work for yourself.
I recommend this podcast to anyone that is either a full time entrepreneur, has a side hustle, or dreams of one day working for themselves. I promise this podcast will leave you feeling inspired, motivated and excited about getting to work.
I hope you enjoyed my picks of the best money podcasts that you should be listening to this year. Have any other great podcasts to recommend? Let us know on Twitter or Facebook!