Bank of Canada holds interest rate, commits billions in aid to fix pandemic-stricken economy
By: Zandile Chiwanza on

April 15, 2020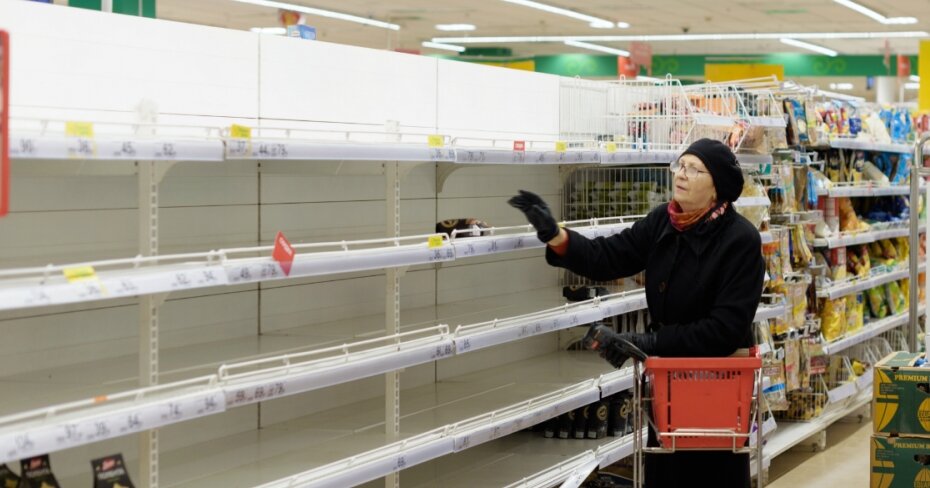 The Bank of Canada maintained the overnight interest rate this morning at 0.25%, and unveiled billions of dollars in economic aid as Canada faces the sharpest economic downturn in history due to the COVID-19 crisis.
The pandemic has forced businesses to close and workers to stay at home in an effort to slow the spread of coronavirus, leading to a "sudden and deep contraction in economic activity and employment worldwide."
"In financial markets, this has driven a flight to safety and a sharp repricing of a wide range of assets," the bank said in its press release. "It has also pushed down prices for commodities, especially oil."
"In this environment, the Canadian dollar has depreciated since January, although by less than many other currencies. The sudden halt in global activity will be followed by regional recoveries at different times, depending on the duration and severity of the outbreak in each region. This means that the global economic recovery, when it comes, could be protracted and uneven."
The decision to hold won't come as much of a surprise to economists today, given that the bank cut the overnight interest rate by 150 basis points in March alone, with one scheduled rate cut and two emergency rate cuts. On March 27, the central bank stated that it had no plans to lower the rate further.
BoC announces new programs
In its announcement today, the central bank unveiled new programs that will see it begin purchasing provincial and corporate bonds worth $50 billion to provide additional support to Canada's financial system and "ease pressure on Canadian borrowers." The bank is implementing the following programs:
The Provincial Bond Purchase Program, which will supplement the bank's Provincial Money Market Purchase Program. 
The Corporate Bond Purchase Program, which will see the bank acquire up to $10 billion in investment-grade corporate bonds in the secondary market. 
Both of these programs will be put in place in the coming weeks.
The Bank will continue to purchase at least $5 billion in Government of Canada securities every week through the Commercial Paper Purchase Program (CPPP). The bank is also temporarily increasing the amount of Treasury Bills it acquires at auctions, to up to 40% effective immediately, and is further enhancing its term repo facility to permit funding for up to 24 months.
Record-breaking unemployment 
According to Statistics Canada, more than one million Canadians lost their jobs in March due to the COVID-19 pandemic, bringing the official unemployment rate to 7.8%. 
"The employment decline in March was larger than in any of the three significant recessions experienced since 1980," the agency reported.
Many more workers clocked in shorter hours, and by early April, some six million Canadians had applied for the Canada Emergency Response Benefit (CERB), the bank said. 
In response, the federal government passed the largest spending package since the Second World War in an emergency sitting over the weekend. The Canada Emergency Wage Subsidy (CEWS) includes a $73 billion wage subsidy bill designed to help companies avoid laying off employees. The government will pay businesses that have lost at least 15% of their revenue for March 2020 and a 30% drop for the following months a 75% wage subsidy over the next three months.
While the government's efforts have resulted in some companies rehiring workers that were temporarily laid off, there's less chance of these numbers improving significantly with no end in sight to the country's lockdown. 
Impact on housing market still to come
Experts are debating whether COVID-19 will burst Canada's real estate bubble. 
According to the Canadian Real Estate Association (CREA), Canadian home sales fell 14.3% in March, in seasonally-adjusted terms — the biggest decline since late 2008.
The number of newly listed homes declined by 12.5% in March, compared to February. As with sales activity, declines were recorded pretty much across the country.
"There's no doubt that residential real estate activity has fallen sharply, to at least half of normal levels," Robert Kavcic, senior economist, BMO said in a note. 
"The longer the shutdown (and potential persistent economic damage) lasts, the more likely prices are to start falling. But, for now, the market looks to be effectively on hold as listings are falling too, and support measures aim to prevent forced selling."
Canadian banks have received almost 500,000 requests for mortgage payment deferrals since March 17. Meanwhile, our data show that more Canadians are looking to refinance their mortgages, prompted by the Bank of Canada's recent interest rate cuts. 
"The rate cut has led to some of the best refinancing deals we've seen in years," our CEO, Justin Thouin, said. "There's some uncertainty about whether these deals will continue to last, but in the meantime, we're seeing a flood of Canadians trying to take advantage of them. Being able to refinance to a lower rate can save you thousands of dollars a year." 
Are we already in a recession?
Earlier today, StatsCan estimated that Canada's economy shrunk 2.6% in the first quarter of 2020 and the Gross Domestic Product fell 9% in March. 
The stats were calculated in a different manner than usual to get relevant information out fast, but the agency says this is still the steepest one-month decline in GDP since at least 1961. 
Industries such as travel and tourism, restaurants, accommodation, and retail were among the hardest hit.
"The outlook is too uncertain at this point to provide a complete forecast," the bank said in its release today.
According to the bank's analysis, the level of real activity was down 1 to 3% in the first quarter and will be 15 to 30% lower in the second quarter than it was in the fourth quarter of 2019. 
CIBC's Royce Mendes explained in an email prior to the bank's announcement that, given that social distancing and government-mandated shutdowns were really only being heavily utilized during the second half of the month, April's data are almost sure to reveal a further decline in economic activity.
During a briefing outside his residence at Rideau Cottage on April 14, Prime Minister Justin Trudeau said it will be "weeks still before business and school shutdowns begin to ease off."
"We recognize that it is going to be important to get our economy going and that we will have to do it in phases," Trudeau said. "We will have to remain vigilant until such a point as a vaccine against COVID-19 is found."
The bank said it "stands ready to adjust the scale or duration of its programs if necessary." 
The next announcement on the overnight rate target is scheduled for June 3.