REPORT: Rate cuts lead to huge surge in Canadian mortgage refinancings
By: LowestRates.ca Staff on

April 7, 2020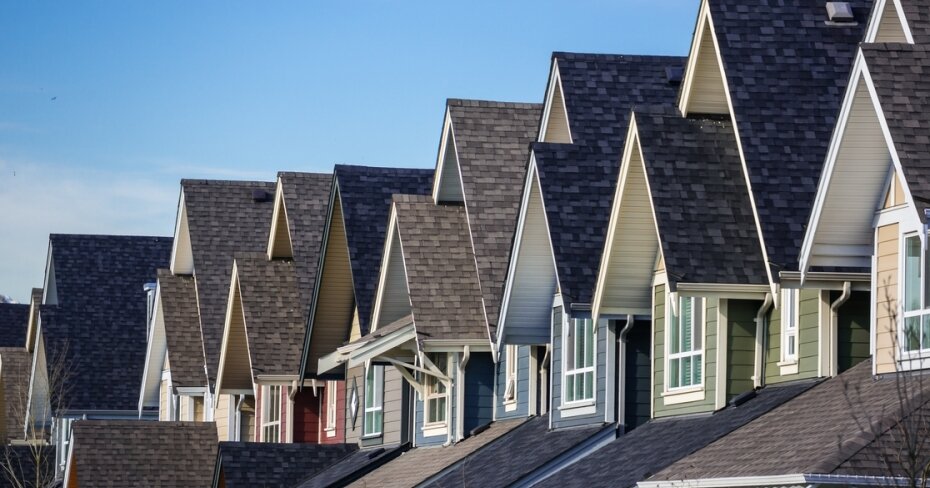 LowestRates.ca has seen an unprecedented rise in mortgage refinancings through its mortgage quoter in the past month following emergency rate cuts from the Bank of Canada in March.
Canadians are obviously trying to save money where they can as the economic fallout from COVID-19 continues. Refinancing a mortgage can help do that, since being able to get a lower rate can save you hundreds or even thousands of dollars every year. The Bank of Canada first rolled out an interest rate cut of 50 basis points on Mar. 4. The following week, on Mar.13, the central bank announced another rate cut of 50 basis points, bringing the benchmark interest rate from 1.75% to 0.75% in the same month. 
The latest rate cut announced by Bank of Canada, on Mar. 27, has brought the key interest rate further down to 0.25%, its lowest level since 2010.
The immediate result was lower mortagage rates and consequently, the number of Canadians visiting LowestRates.ca to get a mortgage in March more than doubled when compared to a year ago.
Let's take a look and break the data down.   
More Canadians looking for mortgages
We started by looking at the number of Canadians getting mortgage quotes in March when compared to February. We adjusted the data to remove the last two days because there were 29 days in February this year.
A mortgage "quote" can be defined as a consumer who has used our site to compare rates and has gotten a quote from one of the banks or brokers we compare on our website. 
We found the total rise in mortgage quotes in March when compared to February was 101%.
The number of mortgage quotes generated in March was more than double the number of quotes generated in February. 
There was an even bigger surge when comparing March 2020 to March 2019. Mortgage quotes were up 109% this year when compared to last.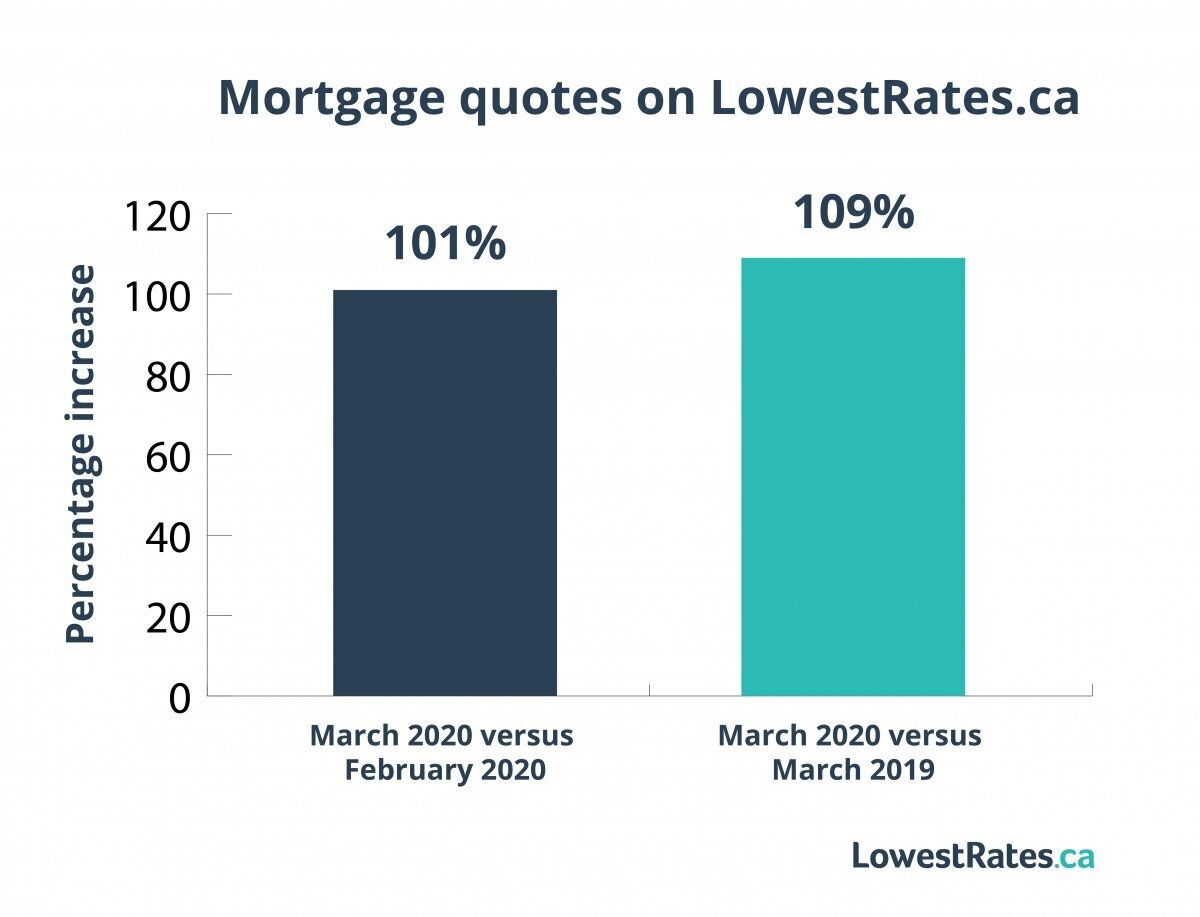 Refinancing becomes much more popular
Refinancing a mortgage essentially means getting a new mortgage with more favourable terms. You often pay a penalty to do this, but the cost can be worth it in the end if you can get a lower interest rate, since it can substantially reduce your monthly payment.
This is where activity has really surged. The number of quotes for refinancing generated in March increased almost 400% when compared to the quotes generated in February. 
Let's break down the exact numbers.
Total rise in refinancing mortgage quotes in March compared to February = 389%
Total rise in refinancing mortgage quotes in March 2020 compared to March 2019 = 156%
As you can see, Bank of Canada interest rate cuts have prompted a large number of people to refinance their mortgage.
"The rate cut has led to some of the best refinancing deals we've seen in years," said Justin Thouin, CEO of LowestRates.ca. "There's some uncertainty about whether these deals will continue to last, but in the meantime, we're seeing a flood of Canadians trying to take advantage of them. Being able to refinance to a lower rate can save you thousands of dollars a year." 
Refinancing can lead to major savings
Let's look an example of why so many people are refinancing. Let's say you have a $480,000 fixed-rate mortgage at 3.09%, with a 25 year-amortization and a five-year term locked in for another four years. Right now, your monthly payments are $2,294. 
However, if you can refinance to 2.39% as a result of the recent rate cuts, your monthly mortgage payment now falls to $2,124. That's a monthly decrease of $170.
Over the remaining four years of your term, that means you save $8,160 on your mortgage. 
Now, keep in mind, to refinance, you'll be required to break your existing mortgage. That will often come with penalties. For most lenders, that's either three months worth of interest or an interest rate differential (IRD), depending whether you're breaking a fixed or variable mortgage. There are several ways to calculate the IRD, so speak to your lender to figure out what the charges for breaking your mortgage will be, and always make sure you're saving more than paying to refinance your mortgage.