How to apply for Employment Insurance if you are affected by coronavirus
By: Subramanian Harikumar on

March 25, 2020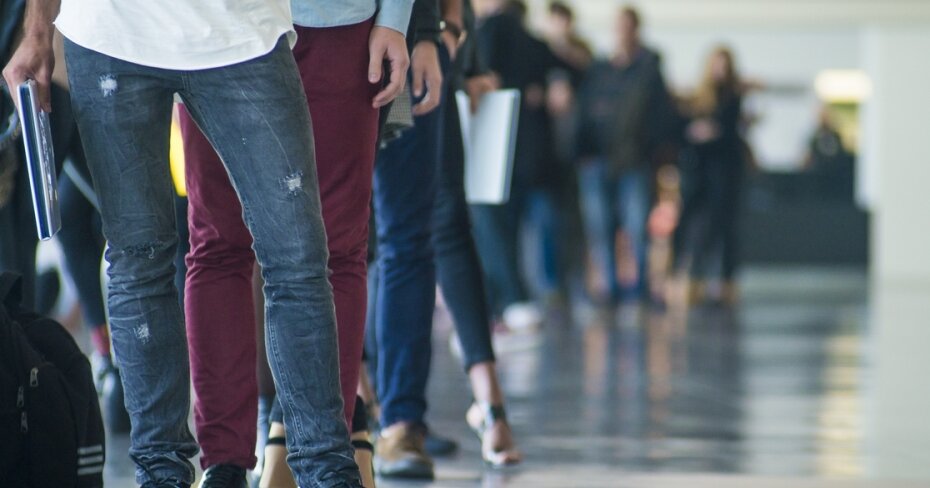 The coronavirus pandemic has brought the world to a standstill. Canada has not been spared — there has been a steep rise in the number of COVID-19 cases in the country, leading to widespread shutdown of businesses and major economic damage.
This has led to layoffs on a large scale, leaving multitudes of Canadians unemployed. To provide emergency relief to people who lost their jobs or source of income, Prime Minister Trudeau has announced some major changes to Employment Insurance (commonly referred to as "EI"). 
"No matter who you are or what you do, this is a time when you should be focused on your health and that of your neighbors, not whether you're going to lose your job, not whether you're going to run out of money for things like groceries and medication," said Trudeau in his address to the nation. This economic relief comes just days after big banks and CMHC announced mortgage deferral plans. 
In this article, we will list all that you need to know about the EI program designed to benefit those impacted directly or indirectly by the coronavirus outbreak. 
Salient features of EI
The one-week wait period to avail EI benefits has been waived for workers who are sick, quarantined or those who have been advised to self-isolate. 
Workers, who lost employment due to sickness, can apply for EI without medical certificates. 
Those who are sick or quarantined can apply for EI later and have their claim backdated. 
Who is eligible for EI? 
To avail EI benefits, your employment must be insured by EI and you should have worked for the required number of hours in the last 52 weeks. According to the new EI policy, workers who lost their jobs or a source of income due to inability to work as a result of sickness, are eligible for EI sickness benefits. Also, workers, who lost their jobs or livelihood due to self-isolation, quarantine or layoffs with no reason, can apply for EI. Not just Canadian citizens, but even permanent residents, work permit holders, and international students are eligible for employment insurance. 
How to apply for EI? 
You can apply for EI and track your claims online in five simple steps. 
Step 1: Collect necessary documents 
The most important document for EI claims is the record of employment (ROE). Each of your employers in the past year would have submitted an ROE, which you can find in your My Service Canada Account. 
Step 2: Fill out an application 
To apply for EI, you need to fill out an online application with personal details such as your name, mailing address, SIN number, bank account information, the name and addresses of the employers you worked for in last 52 weeks, the dates you worked for each employer in last 52 weeks, the reason for job termination, etc. 
Step 3: Submit proof
In this step, you attach a copy of your ROE and SIN number as proof. It is not mandatory to submit a medical certificate if you're applying for sickness benefits. Service Canada has encouraged workers to apply ASAP with a provision to submit documents later. 
Step 4: Collect access codes sent by mail
Service Canada will mail you your access code. A combination of your SIN number and access code is required to review your application and check the status of your claim online.  
Step 5: Check claim status online
Once you have your access code, you can keep track of your claim status online. 
People also have the option to visit a Service Canada center to process their EI application. However, Employment and Social Development Canada has requested workers with COVID-19 symptoms to stay indoors and access the services online. Over the last week, nearly a million Canadians have applied for EI benefits. 
What if you are not eligible for EI? 
If your employment was not insured by EI, you still benefit from the economic benefits rolled out by the Canadian government. If you are sick with coronavirus, quarantined or self-isolated, but not eligible for EI, then the relief package will provide $900 every two weeks up to 15 weeks.