Here are all our personal finance guides and tips, collected in one place
By: Nicole Ballantyne-Choo on

September 14, 2018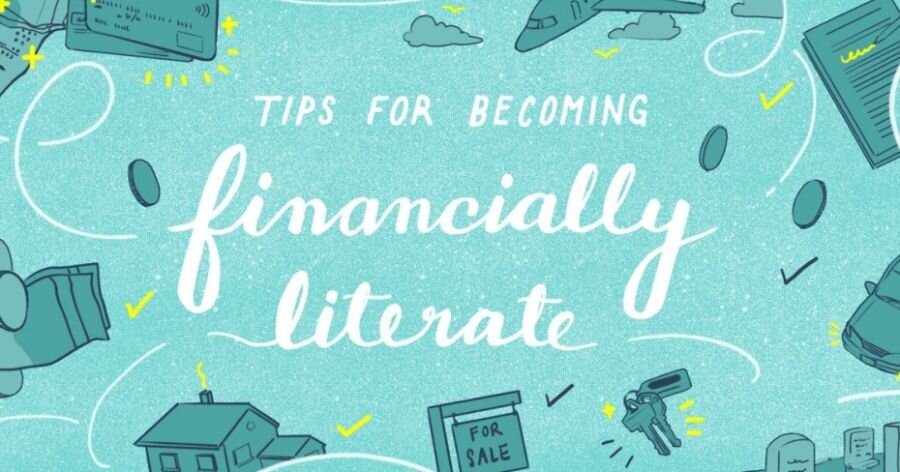 Do you consider yourself to be financially literate?
If I'm being honest, before I started working at LowestRates.ca, my knowledge of personal finance was very limited. I knew the basics — I knew budgeting was something people did and I should probably try, and I knew it was important to pay my credit card on time. Other than that, I never really thought about it, and I definitely didn't think about why I should care about it.
Looking back, a huge reason why I didn't bother looking into what financial options I had is because I didn't know where to start. To me, finance was another language. It involved big numbers and weird terms that made my head spin. It was overwhelming.
So, I went about my life sweeping my financial insecurities under the rug and hoped things would just fall into place. After all, that's what all my friends did and they seemed to be doing just fine.
It was only after I started working at LowestRates.ca did I realize this is a big problem. Why was personal finance so scary to me and my peers? Why didn't people take time to explore their financial options? Did people even know they had options? The financial questions were burning inside me. I think a lot of fear came from the fact we were never taught personal finance lessons in school, but for some reason, learning the Pythagorean theorem was crucial to success.
If you're like me and want to master #adulting and become financially literate, I'll be your guide. Keep reading to check out the best personal finance advice LowestRates.ca has to offer.
So, you got a car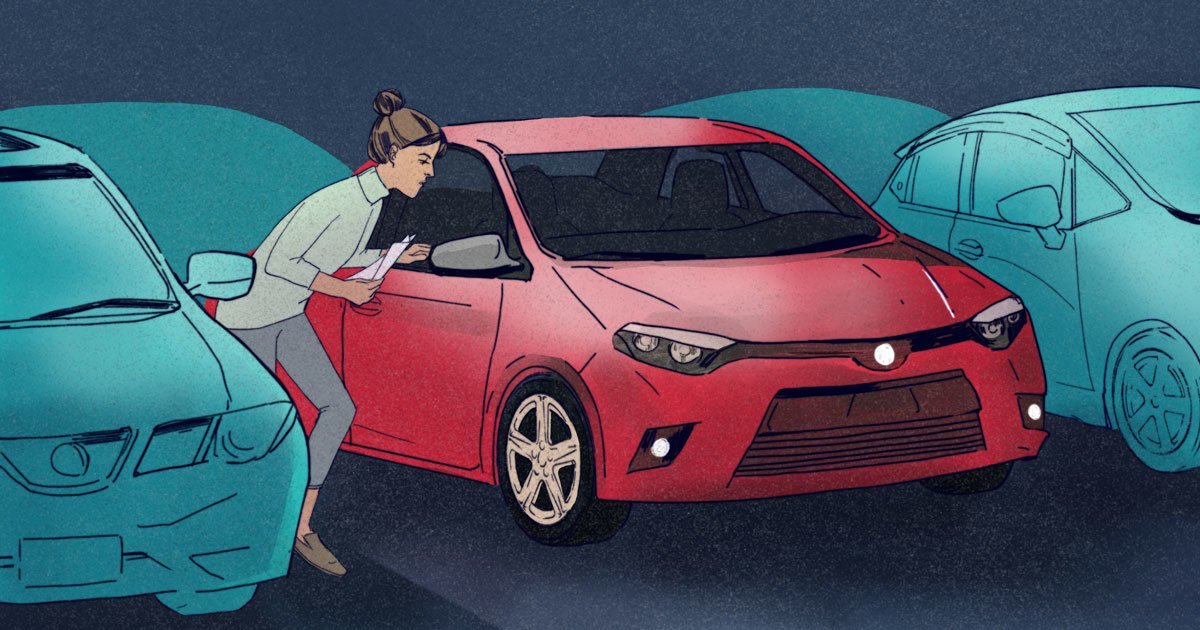 Getting your first car is a big step. Most teens learn how to drive using their parents' cars and will use that same car until they move out or buy one. If you're in the market to buy a car, check out these helpful articles.
The 2018 Canadian Car Buying Guide
This article covers anything and everything you need to know about buying your first car. We provide information on new versus used cars, how to set up your license and registration, your financing options, proper maintenance and car insurance.
Should you get your car serviced at an auto shop or dealership?
At some point, you're going to need to get your car serviced. Whether you have significant damage to fix or just need regular maintenance, you can either go to a dealership or an independent auto shop. If you're not sure which one to go to, this article will help you decide based on the work you need done.
This is how the car you drive affects your insurance rate
When a new driver gets auto insurance for the first time, it's common to just stick with the provider their parents or friends are with. However, this results in a lot of wasted money, as every car is different, and insurance isn't just solely based on a driver's gender or age. In this article, we break down the four key traits that insurers will consider when assessing your car and the type of coverage it needs.
Bucket list: own a home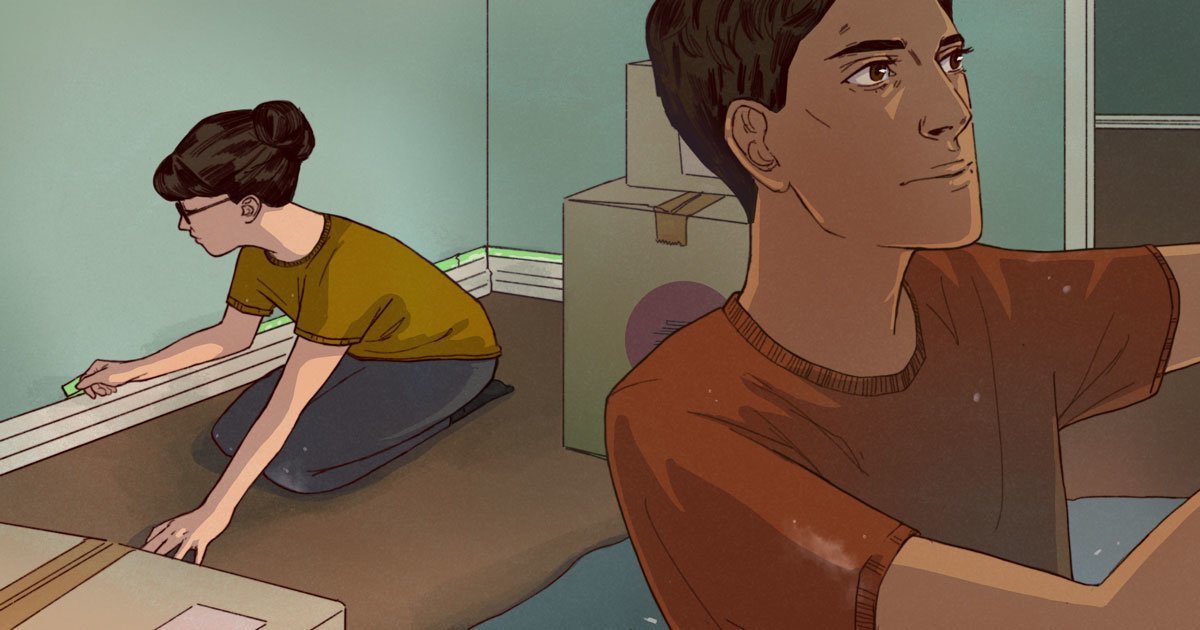 Now that condo prices have soared, buying a home can sometimes feel like an unachievable goal, and it's adding stress to people's lives. However, if owning a home is a goal of yours, or if you're already house hunting, we can help you navigate the complicated world of housing and mortgages.
The 2018 first-time homebuyers guide for Canadians
Congratulations, you're ready to buy your first home! After the initial excitement wears off, it's natural to feel overwhelmed. After all, there's a lot to consider — and that's where we come in. We created an extensive guide to walk you through mortgages, down payments, house-hunting home insurance and renovations.
How mortgage anniversaries can help you cut down on your interest payments
Mortgages are expensive and they take a long time to pay off. What if you could cut down on your interest payments? There's a way you can shave off a ton of time off the life of your mortgage and it all starts with your mortgage anniversary date.
Cemeteries, highways, gas stations: Here's what decreases your property value
When buying a home, location is key. Since a home's value can potentially increase with time, we found out what surroundings you should avoid if you want to make money off the home you buy.
Charge it to the card
My knowledge of credit cards was simple: if you want something that you don't have enough money for right now, charge it to the card and deal with paying with it later — but don't be late. My credit score never crossed my mind, and I never knew there were cards that offered sweet perks and rewards. Whether you want to get a new card or need advice on paying off your card, we have articles to help you get on track.  
Will cancelling my credit card damage my credit score
No one wants to hurt their credit score. After all, your credit score affects getting a mortgage, a car loan, and even a new credit card. The thing is, though, you might outgrow your first card and want a card that offers better rewards. While you could just add another credit card to your wallet, many people don't love doing that since it's another card to keep track of and pay off. We talked to an expert to find out whether cancelling a credit card damages your credit card.
These are the best travel rewards credit cards in Canada in 2018
Are you always dreaming of travelling and being on vacation? You're not alone. Saving up for a trip can take awhile, depending on where you're going and for how long, but did you know? You can speed up the process with a travel rewards card. We did the work and found out which travel rewards cards you should consider getting.
Rewards points can help you pay down debt, but most Canadians don't know this
Do you collect rewards on your credit card? You can actually pay off a lot of debt and save a lot of money if you actively keep track of your points and cash them in.
Are you covered?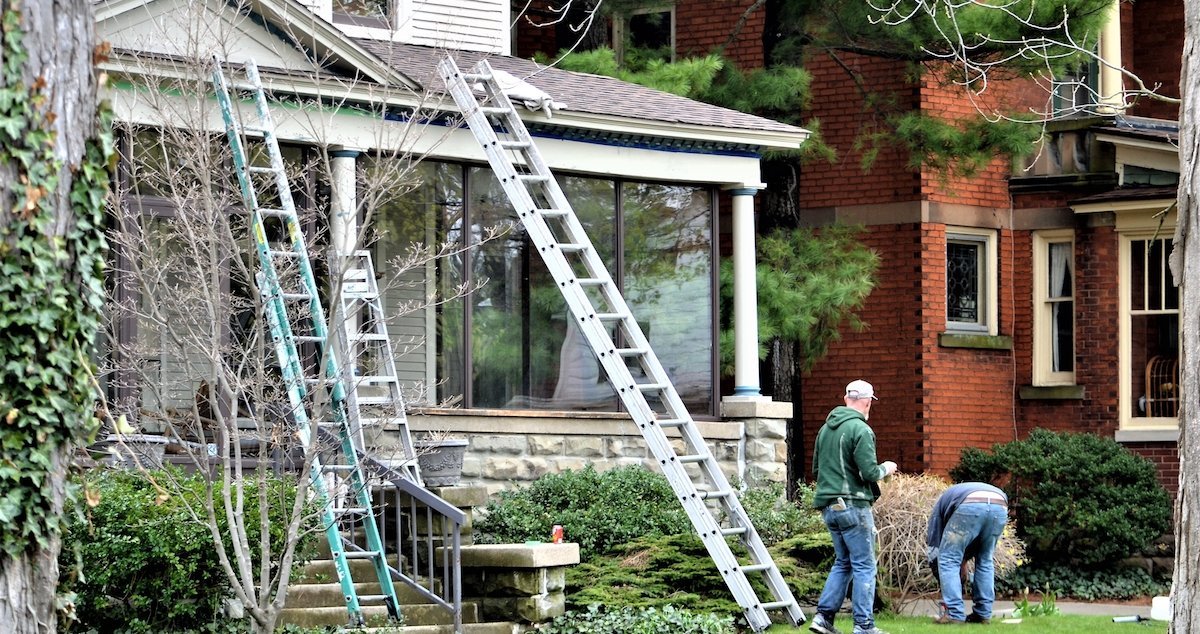 Insurance — it's expensive but worth it to be prepared for the worst case scenario.
Who covers the costs if a tree falls on your home or car?
Accidents happen, but who's to blame if a tree is at fault? Bad weather conditions can result in trees falling over and damaging the closest object in their path. If your car or home was destroyed by a tree, know who has to pay up so you're not stuck with the bill.
When do you need life insurance? We talked to an expert to find out
For some reason, getting life insurance isn't that common for young people. But why is that? It's as if we think we're invincible and going to live to be 100 or something. While that's wishful thinking, life insurance should be as important as auto insurance. If you don't have life insurance yet, that's okay, but here are some milestones to think about to help you decide when the time's right to get coverage.
This is how traffic tickets affect your insurance rate in Ontario
So you see flashing lights behind you. First piece of advice, take a deep breath. Unfortunately, traffic violations will impact your annual premium, but the damage varies based on the type of offense. We break down examples of minor, major and serious offenses, and what happens to your rate accordingly.
For better or for worse — money talk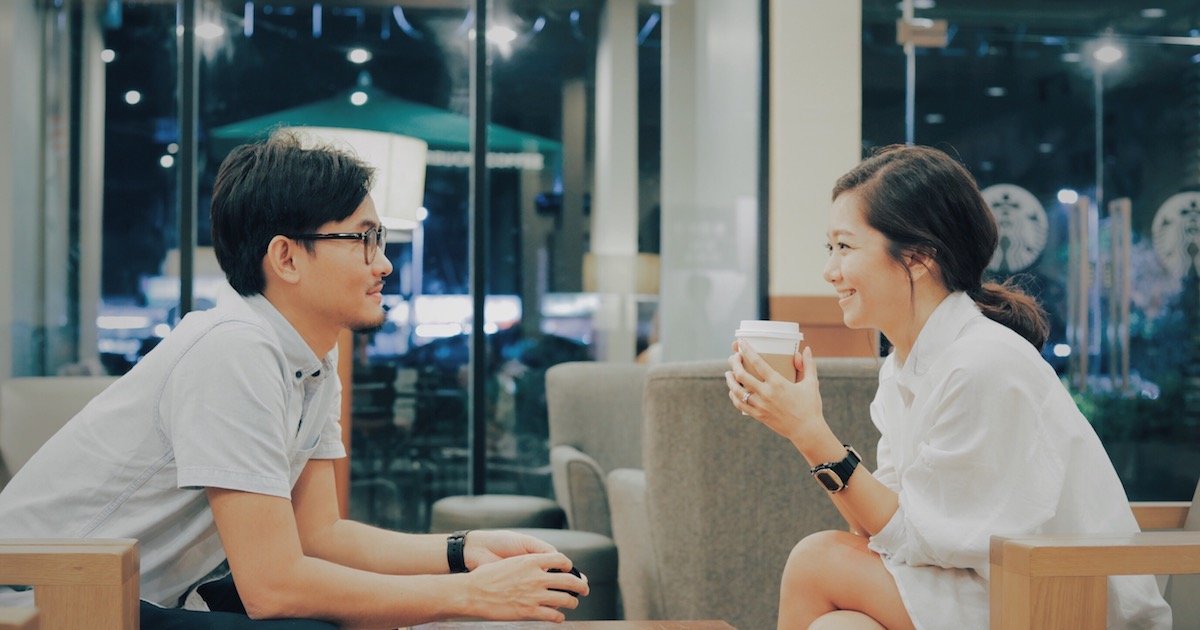 Talking about money is one of those topics that often make people feel uncomfortable. After all, spilling how much money you make, how much debt you're in, or how you spend your money can leave you feeling naked and exposed. While sweeping the money talk under the rug works for awhile, it could cause problems down the road. Here are some helpful tips for getting the conversation rolling.
This is the right way to talk to your partner about money
Are you ready to have "the talk"? Hopefully when you decide to bring up the topic, you and your partner are on the same page, or things could get awkward fast. If your relationship is moving at the right pace and you see a future together, having the "money talk" is important. Here are some helpful tips to ensure a successful talk that will ultimately bring you two closer together.
When should you merge finances with your partner?
What's mine is yours, right? No two couples are going to have the same timeline of when to merge finances. In fact, some couples won't ever combine their finances at all. If you do want to join financial forces, there's a lot to consider. This article will help you decide when the time's right.
Why couples should consider signing a financial contract
Creating a financial contract in a relationship, whether it's a prenup before a wedding or a common law situation where both parties have assets, is very unromantic. However, having a financial contract is actually in your best interest and could protect you if you break up or get divorced. Before you knock down the idea of a financial contract, this article could change your mind.
Extra personal finance advice for good measure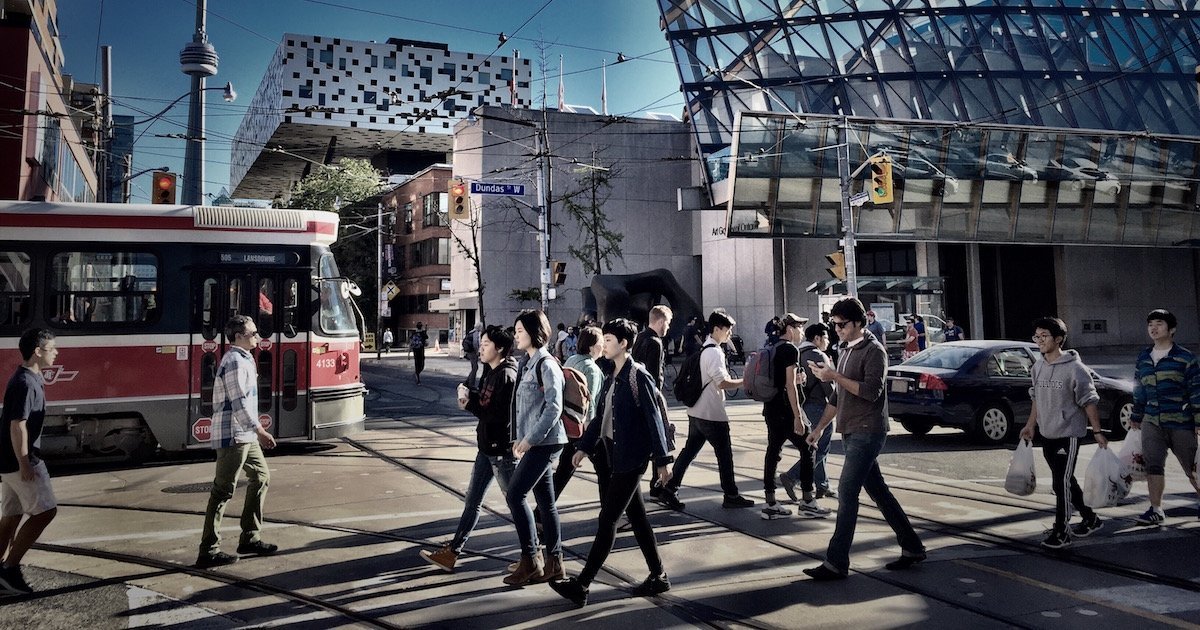 There's no such thing as too much personal finance advice. Here's a round-up of some additional financial advice you might find helpful and interesting.
This is how much it costs to live as a young person in Toronto in 2018
Living in Toronto is not cheap. If you're thinking of moving to Canada's biggest city, budgeting your life is a skill you will need. We did the research, and broke down the cost of living in Toronto, including housing, internet, transportation, groceries, entertainment and insurance. If you want to scrape by, you need to be making at least $40,583 a year.
Burial plots, funeral services and more — this is how much it costs to die in Canada
So, we just broke down how much it costs to live in Toronto, but we're pulling a 180 here and now breaking down how much it costs to die in Canada. Spoiler alert, it ain't cheap. We found out the costs of everything that needs to be paid for. Our advice? Help out your family and get a life insurance plan to help curb the costs.
I ditched my bank for a new one and you can too
If you're like me, you've probably been with the same bank your whole life. After all, who wants to go through the hassle of changing? You could, however, get a better deal elsewhere, and it's important to know that you have options. Shop around, and if you're ready to switch banks, visit this article to make the transition quick and painless.
We hope these articles on MoneyMinded made you feel more financially literate and we hope you continue to visit our website for more advice! If you have any tips or questions, tweet us — we'd love to hear from you!