Everything you need to know about COVID-19 rent deferral in Canada
By: Subramanian Harikumar on

April 9, 2020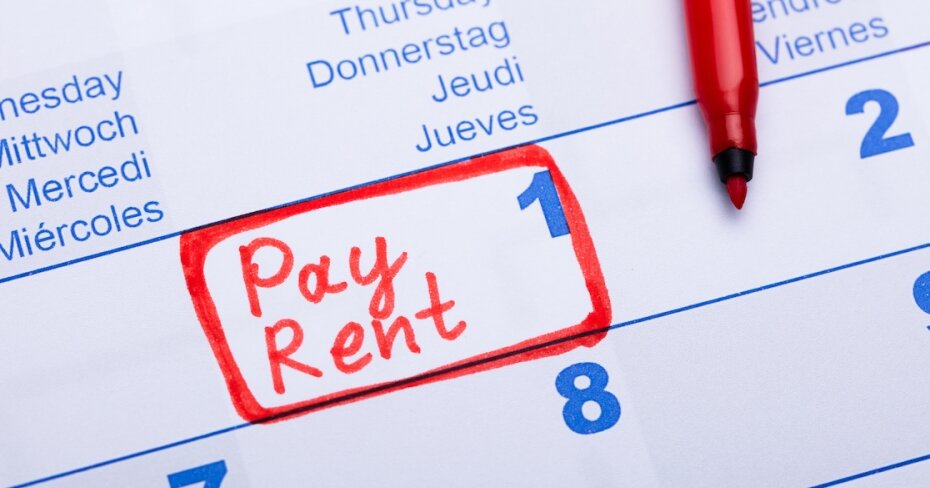 When Canada's banks and CMHC announced mortgage payment deferral programs to alleviate homeowners' financial burden due to the coronavirus pandemic, concerns about the lack of relief for renters began to crop up. As landlords and tenants waited for relief measures, many tenant advocates have proposed rent strikes across Toronto, drafting letters to landlords, and urging all tenants to not pay rent for April.  
Amidst all the confusion surrounding rent deferral, we've compiled all the rent-related measures that have been put in place by federal and provincial governments, so you know what your options are when it comes to rent relief.
Talk to your landlord
Your best shot at securing rent relief is to negotiate with your landlord. If you find yourself financially impacted by COVID-19 and are unable to pay rent, call your landlord and explain your situation. There have been several instances in the past few weeks where landlords have allowed rent reductions and rent deferrals due to the coronavirus outbreak. 
If your landlord doesn't agree to provide rent relief, you could try negotiating the transfer of your last month's rent deposit to the current month's rent. It's a good idea to highlight any agreed-upon terms, such as deferrals, in writing. Such contracts will safeguard tenants from sudden evictions and will assure the landlord that the rent deferred will be paid later on in instalments. 
Given the country's economic slowdown and large-scale layoffs, rent deferral might give some breathing room to tenants impacted by COVID-19. But it's also true that landlords might be facing a financial crunch themselves. Landlords who have rented out their mortgaged condo units, for instance, might receive mortgage deferrals, but they still have to pay maintenance fees. While you seek rent deferral, keep in mind that your landlord might be in a similar situation.
Federal government's stance on rent deferral
On March 13, Prime Minister Justin Trudeau said that "No one should have to worry about paying rent, buying groceries, or additional child care because of COVID-19. We will help Canadians financially." However, the federal government hasn't announced any measures that specifically tackle rent-related issues. 
After facing criticism for neglecting the needs of renters, the federal government assured Canadians that EI and the CERB will help them in paying their rent and bills. But since these benefits will take time to reach those in need, all eyes have turned toward provincial governments, since rent regulation falls under its jurisdiction.  
Provincial governments' measures for rent relief 
Ontario
On March 17, Ontario announced that it's freezing all new evictions until further notice, and postponing the eviction orders that are already in place. However, there seems to be no respite in terms of rent relief as tenants are still obligated to pay rent. 
The Ontario.ca website stated, "We encourage landlords and tenants to work together during this difficult time to establish fair arrangements to keep tenants in their homes. Under the Residential Tenancies Act, landlords cannot charge fees or penalties for late rent payments." 
British Columbia
On March 25, British Columbia announced that it's suspending current and future evictions. The provincial government has also announced a rent freeze to stop landlords from raising the rent during the pandemic. Apart from these measures, renters will be benefiting from up to $500 in rental support paid every month until the pandemic situation improves. "Our plan will give much-needed financial relief to renters and landlords," B.C. Premier John Horgan said in a statement. "It will also provide more security for renters, who will be able to stay in their homes without fear of eviction or increasing rents during this emergency."
Alberta
Apart from suspending rent increases, Alberta has ensured that no tenant can be evicted before May 1, 2020, due to non-payment of rent. However, a landlord can still call for tenant eviction for matters unrelated to rent. Also, the landlord cannot charge late fees on late rent payments until June 30. "Late fees cannot... be collected retroactively for this time," according to the Alberta.ca website. 
Quebec
Quebec has suspended eviction hearings due to non-payment of rent until the province is no longer in a state of public health emergency. The provincial government is offering a temporary aid of $573 per week for 14 days (this could be extended up to 28 days, depending on your health) to those with COVID-19 symptoms as well as those who are in quarantine after returning from overseas.
Nova Scotia
The province announced that renters in Nova Scotia cannot be evicted for at least three months starting April 1. The provincial government has also rolled out a COVID-19 Rent Deferral Support Program to help commercial landlords who have granted rent deferrals to small businesses. According to this program, a commercial landlord is eligible for an indemnity amount equal to the losses incurred due to rent deferral. The total indemnity amount cannot exceed more than $50,000 per qualified commercial landlord.   
Manitoba
The provincial government has frozen all non-urgent evictions and rent hikes until May 31, 2020. 
New Brunswick
Apart from halting rent-related evictions until May 31, the province is also offering a one-time benefit of $900 to those who have lost their jobs, as well as those in quarantine. 
Prince Edward Island
P.E.I has stopped all evictions until June 2020. The provincial government is also offering a Temporary Rental Assistance Benefit to landlords. Through this program, a landlord will receive $250 a month for every tenant who can't pay rent. 
Saskatchewan
Saskatchewan imposed a freeze on eviction hearings and has postponed all non-urgent evictions.
Yukon
Yukon has banned evictions due to non-payment of rent for 90 days from March 26, 2020, if tenants are self-isolating and can't pay rent due to job loss.   
Newfoundland and Labrador
On March 26, the provincial government made legislative amendments to safeguard tenants from being evicted for non-payment of rent. 
Financial products for rent relief
If negotiations with your landlord don't yield favourable results, and you feel that the federal and provincial rent relief measures are not enough, you can always look at financial products, such as a personal loan or a line of credit.
A personal loan gives you quick access to a lump sum amount, but keep in mind that lenders tend to charge high interest rates on these loans, which means you could end up paying more per month in payments than you would if you continued to pay your rent. 
If you are uncertain as to when you will go back to work and have a source of income to pay rent, then you could consider a line of credit. It's a revolving form of credit that allows you to withdraw money as and when you need. You only have to repay how much you have withdrawn, but look carefully at the interest rate. If you have a problem with expense control and have a history of maxing out credit cards, then a line of credit may not be the right choice for you.   
Apart from these financial products, you can also seek help from rent banks that offer low-interest or interest-free loans to people who have regular income but are facing eviction. 
A lot of Canadians are scrambling to stay financially afloat, so we hope the federal and provincial governments come up with a clear and feasible solution that provides monetary relief to tenants without severely impacting the financial stability of the landlords.