Ellen Roseman: The art of the bully offer. How and when to use it to get the house you want
By: Ellen Roseman on

March 16, 2021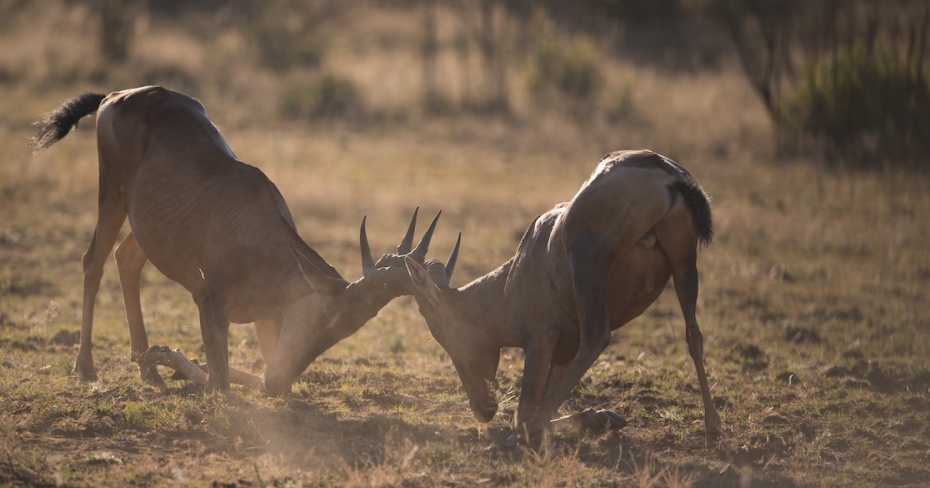 House prices are going up at a brisk pace in many Canadian cities. This makes it harder for first-time buyers to get into the market at an affordable price.
There's also a shortage of homes for sale — a situation that started five years ago and has intensified in the COVID-19 pandemic as homeowners hesitated to list properties and host open houses because of health concerns.
Since sellers are in the driver's seat, many are using the strategy of underpricing their properties to attract buyers. They postpone taking bids until a specific date and time in the future, leading to an auction that can go for several rounds and generate a sold price far above the asking price.
That's why some buyers turn to pre-emptive offers, also called "bully" offers, to nab the house they want before the presentation deadline.
Here's a story about a first-time buyer who used a bully offer to win the home she wanted in Toronto. It comes from mortgage broker Vince Gaetano, of MonsterMortgage.ca, who's a family friend of the buyer.
Whitney, who's single and in her mid-20s, was renting a one-bedroom high-rise apartment and working from home in a contract sales role for a cosmetic surgery firm. She had a six-figure commission income, good savings habits, and enough of a down payment to buy a small townhouse. But in the early stages of the pandemic, she lost her consistent income stream.
"Whitney missed out on multiple offer bids several times," Gaetano says. "Her commission-based income was a concern for most lenders. Although she had a strong average income in the tax years 2019 and 2018, lenders wanted to see that income was not interrupted."
Then, a townhouse came up for sale in south Etobicoke for $899,000. No offers were being accepted for a week. Since the seller was a doctor with little spare time because of COVID-19, Gaetano suggested that Whitney and her father make a pre-emptive offer before the acceptance period with the following parameters:
An offer price of $930,000 (or $31,000 over the asking price).
A $100,000 bank draft as deposit (12.5% of the asking price versus a typical 5% deposit).
A short closing date of 21 days (versus the typical 60 to 90 days).
No conditions, such as a satisfactory home inspection or approved mortgage financing, that could allow the buyer to cancel without penalty. 
"Legally, the selling agent is required to present the offer," says Gaetano. "It was accepted and a bidding war was avoided. When dealing with the mortgage qualification, I approached a lender with a proposal intended to lessen the risk."
Whitney would lower her large down payment by the equivalent of one year's worth of mortgage payments and property taxes. This would assure the lender that she could continue her regular payments if her income was interrupted again.
There is nothing easy about buying a home for anyone these days. In fact, it's very stressful
With this sign of good faith, along with a strong credit history, no other outside debts, and a prudent savings history, Whitney was approved for a mortgage. Three weeks after presenting the offer, she moved into her townhouse. 
"The lender was a schedule A bank and we secured a prime interest rate," Gaetano says. "We do hundreds of millions worth of business with this lender. A strong relationship exists with their management team, which helps tremendously."
Ross Taylor is an award-winning mortgage broker with Concierge Mortgage Group in Toronto. He recently helped his children buy a house in York Region (north of Toronto) and found it an eye-opening experience.
The family made two bully offers that were spurned. Eventually, they competed in a multi-offer situation with 10 would-be owners. Their winning offer had no conditions of any kind and the closing date was chosen to reflect the sellers' wishes.
"As a veteran mortgage broker guiding them, I figured they might have an easier time than most people buying a home. But in a word, no," he says. "There is nothing easy about buying a home for anyone these days. In fact, it's very stressful."
So if you're looking to get into the market and are tired of missing out on great homes, here's some advice.
Assemble a great support team
The two most important team members, says Taylor, are your real estate agent and your mortgage broker or banker. The real estate agent must be experienced and skilled in competing in multiple offer situations and you absolutely must know your borrowing limits.
How to find them? Referrals are good. Also, check their online reviews to see if their style and approach mesh with your needs.
Know when to stay within your budget
You have a budget for one of three reasons, Taylor says:
A) Your mortgage broker has told you no one will approve a larger mortgage.
B) You don't have access to more money for a larger down payment.
C) You're fiscally prudent. And even though you could put up more money or borrow more, you want to avoid being house rich and cash poor.
In cases (A) and (B), you have no choice. If you don't stay within your limit, you are essentially pressing a self-destruct button. In case (C), you have to weigh the pros and cons and make your best decision. In this market, stretching outside your comfort zone might be the only way to buy the property you win.
Know the risks of going in unprotected
Your real estate agent or mortgage broker may urge you to put in a "clean" offer to boost your chances of victory. Sellers prefer a purchase agreement with no conditions, such as allowing the buyer to back out if mortgage financing is not available after the deal is signed back.
Ultimately, it's your decision, not your real estate agent's or mortgage broker's. You own whatever decision you make. So, be aware of the dangers if you go in unprotected.
There are two primary risks to not inserting a financing condition.
1) The property may be appraised for less than what you agreed to pay. If so, you better have extra dollars to cover the shortfall or your deal is in a world of hurt. And if the property shows poorly, an appraisal may kill an approval of any kind.
2) Even if you're pre-approved for a mortgage, that doesn't mean an unconditional yes with most lenders. They still need to do a close inspection of your down payment documents, income, employment and credit score — and any bad news might cause a lender to decline your mortgage approval.
Make sure you have a backup plan
In a worst-case scenario, would an alternative lender approve you?
A mortgage broker can help you figure out the difference between an A lender (the big banks and credit unions), a B lender (institutions that make it easier to qualify for mortgages in return for higher interest rates), and unregulated or private lenders.
As another option, do you have access to more money if needed? Talk to family members about advancing a loan or agreeing to be a co-signer.
Don't make an unconditional offer on an unconventional house
An unconditional offer can work when buying a newly built house in a suburban community. But Taylor wasn't pleased to hear from clients who were thinking of making a firm offer of $700,000 to $715,000 on a house listed for $649,900 near Belleville, Ont.
"The property is rural with well and septic services, but more importantly, it is a log home," he told them. "I know it can be challenging to secure a mortgage on a log home. It speaks to how hot the real estate market is that this home is expected to attract multiple unconditional offers. In normal times, that would not be the case."
If the real estate markets start slowing down, don't put in a bully offer
The reason it can be difficult to secure a mortgage on a log home is because each one is unique — often built by the owner according to a blueprint — and they are uncommon, except in certain areas of the country. Appraising homes depends on comparables, and it's hard to find comparables to log homes. So the appraiser has to be conservative and reduce the value. In a downturn, a lender may have to take over the home in a power of sale and they know that it's harder to sell a log home in such circumstances, as opposed to one in a subdevelopment where they're all similar in price.
So here's what Taylor told his clients. "I am leery of you going in firm. You might consider making an offer with a condition of financing. And if you are successful, we would fast track ordering an appraisal, so you know exactly where you stand before the expiry of your condition."
The clients took his advice. They bid $680,000 on the log home ($30,000 over asking) and added conditions (financing and home inspection) to the offer.
"We were actually the high bidders, but the sellers asked us to remove our conditions," the clients told Taylor. "We were uncomfortable with the request and left our conditions in place. So, the sellers went with the next lowest bid without conditions. We are OK with that and now know that house wasn't right for us anyway."
How to get the house you want
John Pasalis is founder, president and broker of Realosophy Realty in Toronto and a specialist in real estate data analysis. He gave some startling statistics in a recent webinar on how to be a stronger home buyer in a very hot Toronto-area market.
"Two-thirds of homes in the GTA now get multiple offers," he said. "The number of homes sold at a price under $900,000 ranges from 19% in Oshawa to 2% in Markham."
Here's his advice on finding a house you can afford and coming out ahead of other bidders:
Don't base your offer on a seller's asking price. With the frequent use of underpricing in a hot market, you can waste time bidding on homes you can't actually afford. Ask your agent does a comparative market analysis that looks at sale prices of similar properties in the previous three to six months. One year is too long. "Before you bid on a property," Pasalis said, "make sure you know what it's worth."
As for bully offers, Pasalis said in his webinar that they're not as irrational as they sound. In the right conditions, such as when you're working with an inexperienced seller's agent, making an offer before the scheduled offer date can be a good strategy if done correctly. But watch what's going on and get the timing right.
"If the real estate markets start slowing down, don't put in a bully offer," he said. "There's a good chance the sellers won't get what they want in a bidding war."