Can you get a vacant home insurance policy?
By: Sadaf Ahsan on

November 19, 2021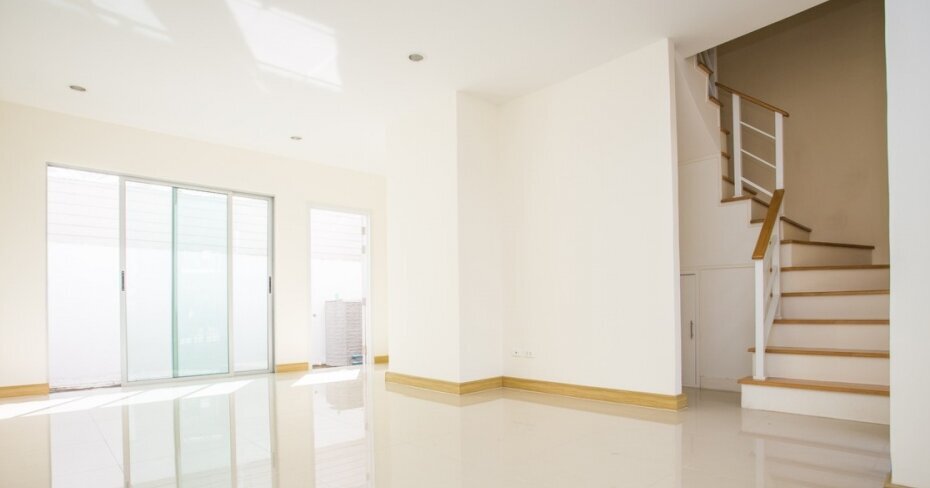 If you're planning on travelling during the holidays, just purchased property that you're not moving into right away, or if you happen to own a space that you haven't rented out yet, you may want to familiarize yourself with the insurance implications when it comes to that vacant space.
Your home insurance is meant to cover a place that is occupied and, therefore, regularly attended to. The longer it's left vacant, the higher the risk of damage or loss. For instance, most burglaries occur during the day, when there's a good chance no one is home. If a pipe bursts, there's no one home to shut off the water flooding the residence, which could cause a significant amount of damage. And if the water is left for a long period of time, it could also lead to mould developing in the home, increasing the cost of the claim even more. 
What length of time can you be away for before home insurance coverage becomes void?
Different insurance companies have different limits, and your coverage will depend on your individual policy. The allowable time to leave a property vacant can range anywhere from 30 days to a full year. Most home insurance policies, however, follow the 30-days rule. Once you exceed that, your insurance company may void your policy and deny any claims you make based on what might have happened in the time you weren't home. That means you've got to read your policy carefully, or contact your insurance broker to verify what that block of time is for you, which can vary depending on the reason your home is being left vacant.
There's a difference between "unoccupied" and "vacant"
It's also worth noting that there is a difference between an unoccupied home and a vacant home. The former means the property can be lived in at any time, and is the case if you're travelling, for instance. In this scenario, you might not need a vacant home insurance policy, and will likely be able to leave your home empty for longer than 30 days. The latter is one that is not yet ready to be lived in and, perhaps, doesn't have furniture and is waiting to be rented. In both cases, though, it's important to keep an eye on the property while you're gone because that risk of damage rises just the same.
Josh Hansen, personal lines sales team leader at Whitby-based Mitchell & Whale Insurance Brokers, says the most common scenarios his company sees for vacant homes include estate homes, inherited homes (where the inheritor lives in a different province or country but plans to eventually move in), and homes purchased where the client is planning minor renovations before moving in. In these instances, you may want to ask about coverage directly intended for vacant homes. Let your insurance provider know the property will be sitting empty and discuss what kind of coverage might be available.
Is there such a thing as vacant home insurance?
"Vacancy is treated differently depending on if the client is currently insured versus if they are a new customer," says Hansen. "If a client has a homeowners policy but will be out of the country for a few months on business, they can likely have a vacant endorsement added to their existing policy. However, if the client is not insured, then the only option for insurance will be through the non-standard property insurance market."
Not all insurance companies offer vacant home insurance, however, because of the risk. Hansen says you can obtain this kind of policy, which could be as short as a one-month term or as long as one year, from a specialized agent or broker known as a Managing General Agent (MGA), which has the expertise and authority to sell specialty policies on behalf of an insurance company. The cost and eligibility will depend on the length of time the home has been vacant, how much longer you plan to leave it as such, the condition of the home, and the length of the policy. Generally, though, the cost will be higher than your regular insurance policy due to the considerable risks.
How can you protect yourself while leaving your home vacant?
If you're planning on being away from your home for whatever reason, there is a litany of things – most of them small, quick and easy – you can do to ensure your space stays protected while you're gone. That includes locking all doors and windows, closing your curtains, upgrading your security system in a way that will allow you to monitor the property wherever you are, removing valuables, hiring someone to cut your grass, shovel your snow and remove any garbage, and setting a timer for your lights.
You can also have a friend or family member routinely check in on the place or even house-sit. That should include simple duties like running the taps if the water has been left on, checking the heating system during the colder months, and any other maintenance. And don't hesitate to let your insurance provider know that you will be away and when.