Is your home insurance void if you're away from home for more than 30 days?
By: Renee Sylvestre-Williams on

August 21, 2019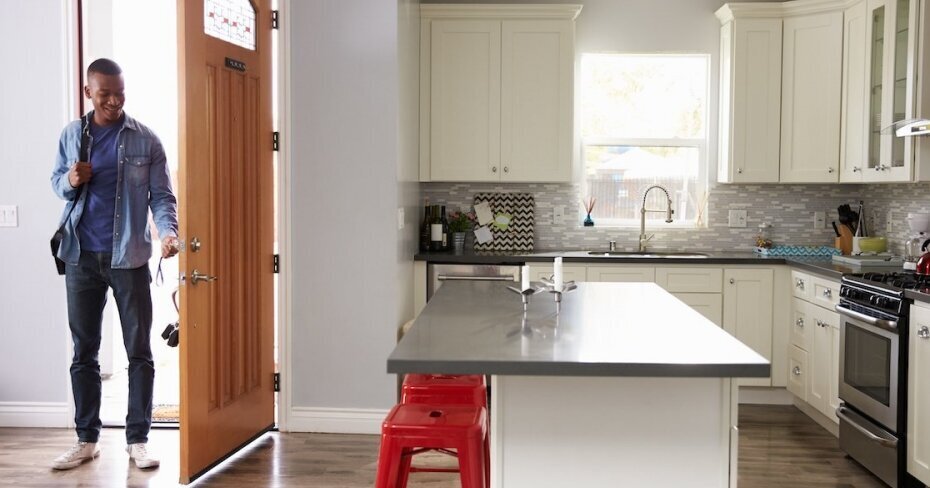 The last days of summer are fast approaching, and snowbirds and travel-lovers will soon start closing up their Canadian homes to venture to warmer abodes. If you're among them, you're probably planning to notify Canada Post, your friends and your landline, internet and cable providers that you'll be gone. 
But wait — did you remember to also tell your home insurance provider that you're going to be out of town? You may have heard that when a home is left empty for 30 days or more without someone to check on it, your insurance company could void your policy if you don't tell them you're gone and they find out. But is this actually true? We consult an insurance expert to figure out whether your snowbird to-do list needs to include telling your insurance provider that you're, say, headed to Arizona for five months. 
Unoccupied vs. vacant homes
Before we talk about the 30 day rule, it's important to clarify the language that insurance providers like to use.
At first glance, these two words — "unoccupied" and "vacant" — look like synonyms for "no one's home". But as a matter of fact, they mean different things when it comes to home insurance policies. In insurance terms, "unoccupied" means that the owner of the house plans on returning after 30 days. The furniture and appliances are still in the home and utility payments are still active.
In contrast, "vacant" means that the owner has abandoned the house: they've removed any furniture and appliances and turned off the utilities. If a home is assumed to be vacant, then your home insurance policy could be voided.
Cottages don't fall under "vacant" as they're considered recreational or secondary homes.
The 30-day rule and your home insurance policy
According to the Financial Services Commission of Ontario (FSCO), there are certain activities that could make you a riskier customer in the eyes of your home insurance provider, or even void your home insurance policy altogether. Being away "for long periods of time without someone checking on your house" may void your policy, says FSCO. Note the use of "may" and "could", though; the likelihood of having your policy cancelled will vary from provider to provider.
At Intact Insurance, for example, you don't have to notify your company if your home is unoccupied for more than 30 days and you intend to return to it. Still, Patricia Sagl, director of personal lines at Intact, recommends that homeowners take certain precautions before leaving their home for extended periods.
"Owning a home comes with security, pride and, of course, responsibility. As perhaps the most significant investment you will ever make, protecting it is obviously a priority, especially when you are travelling for long periods of time," says Sagl.
Sagl's recommendations include: 
Having a competent person check the home regularly while you're away, and setting an automatic timer for interior lights.
Installing monitored alarm systems or sensors for theft, water, temperature, fire and carbon monoxide. Also, ensure that the devices are fully operational.
During the heating season, placing non-toxic antifreeze in the plumbing fixtures, pipes and drains to prevent cracks in the drain pipes or porcelain fixtures if the heating system fails.
Doing routine maintenance: cut grass, collect newspapers, install motion-sensor lights and remove snow and add salt to premises and attached sidewalks. This keeps your home looking presentable and acts as a theft deterrent. 
Alerting your landlord about your travel plans.
Turning off your water, unless it's required for hot water heating systems. Do not forget that hot and cold supply lines and toilet tanks should be drained as well.
Disconnected all your appliances.
So, do you have to tell your insurance company that you're going to be gone for a few months?
No, but it certainly wouldn't hurt to give them a call to let them know that you've made arrangements to have someone check on your home and to continue paying your monthly premiums.
Better safe than sorry.