4 common summer home insurance claims — and how to avoid making them
By: Caitlin McCormack on

August 4, 2022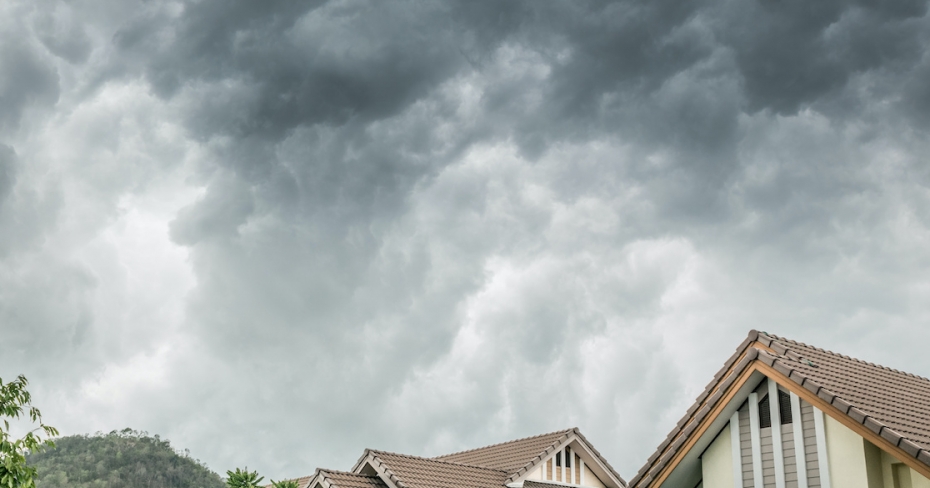 This article has been updated from a previous version.
Summer might be a time for relaxing and enjoying some time away, but it's also a prime time for home insurance claims. Whether it's because something happens while the home is vacant and you're on vacation or there's damage from inclement weather, these are just some of the more common home insurance claims made in the summer.
Flooding
Summer storms can bring with them a lot of rain, which can cause flooding and water damage if your basement is not adequately waterproofed. Flooding can cause significant damage to your property and belongings, whether it's from overland water entering the home through a window, or via a sewage backup.
Installing a backwater valve and a sump pump can help you stay protected — and save on home insurance. Keep your eavestroughs clear and your downspouts pointing away from the home, and avoid storing valuables in the basement. Reducing your household water consumption during periods of heavy precipitation will also help your home's system manage any potential backup.
Hail and wind damage
Summer storms can result in hail and wind damage, which is why it's important to review your current home insurance coverage to make sure you're protected. If you know a storm will be coming, secure patio furniture or any other outdoor items that could become dislodged and cause damage to the home. You will also want to protect any windows, including skylights, to help mitigate risks.
Regardless of whether your claim is the result of a natural disaster or simply an accident, it's a good idea to do a thorough home audit and property assessment about once a year. That way you can ensure you're up to date on the contents of your home and that your valuables are fully protected.
Fire damage
Summer is a time when people enjoy activities such as barbecuing and backyard fires, which increase the risk of fire damage to the home. Fireworks can also result in fire-related damages to properties, as can natural disasters such as wildfires.
Flames can easily get out of control and cause significant damage, which is why it's important to always practise fire safety and keep an extinguisher close by. You should also be mindful to keep your grill away from the side of your home, and not leave your grill or a fire unattended. Any accidental damage caused by a fire to your personal property and belongings should be covered under your standard homeowners insurance policy.
Burglary
With more people away on vacation, there is typically an increase in burglaries during the summer months. Homeowners can take steps to protect their belongings whether they're gone for a couple of nights or a couple of weeks.
Adding motion sensor lights to the property or installing a home security system can help keep your property secure. You can also run lights on a timer to give the appearance that someone is home. Finally, you might consider hiring a house sitter or having a friend stay in your home if you're going to be away for an extended period of time.
Save on home insurance
Protecting your home with a home insurance policy is well worth the peace of mind it can offer you as a homeowner. When you shop for the cheapest rate online, finding an affordable policy is a quick and easy process. Comparing rates is the best way to meet your needs at the lowest price point possible.
Interested in creating content with LowestRates.ca? Contact us at [email protected].
Save 30% on average on home insurance
Compare quotes from 50+ Canadian providers in 3 minutes.