What kind of insurance do you need as a cyclist?
By: Lisa Coxon on

August 12, 2019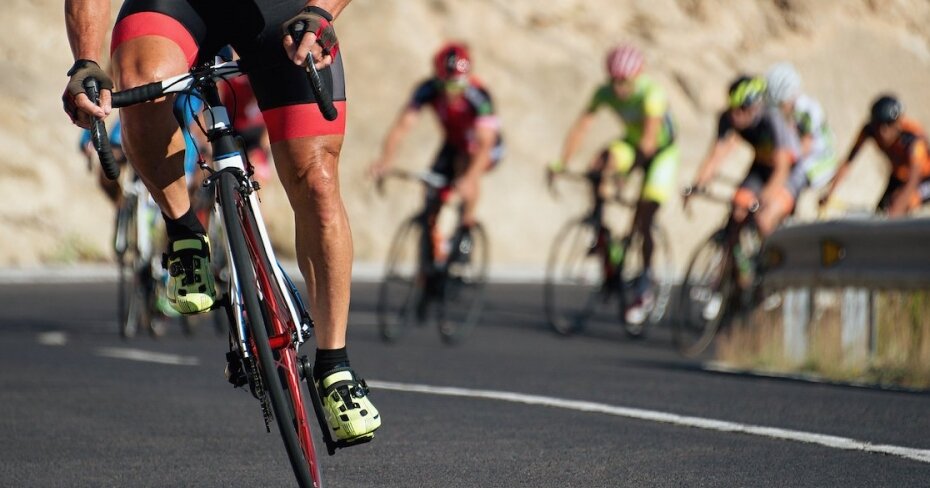 You can get insurance for just about anything these days: your whisky collection, your pet, your cell phone — hell, even your legs, if you're Heidi Klum or David Beckham.
And — while not nearly as strange —  bicycle insurance is also on that list. 
But how, exactly, are you and your bike covered in the event of theft, liability, or damage? 
"Under most home insurance policies, coverage will be provided for a bike, up to a certain amount," says Stefan Tirschler, product and underwriting manager at Square One Insurance in Vancouver.
"What many homeowners policies try to do is provide coverage for people's ordinary personal property. And generally speaking, it's not uncommon for someone to have a bicycle."
Default coverage under home/tenant policy
So, if you have a home, condo, or tenant insurance policy, there's a good chance your bike will be covered against theft and damage (though there are some exclusions around this) because a home or renters policy is intended to protect your personal property — and a bike is just that. 
Some home and tenant policies will lump the bike under the personal property category, whereas others, like Square One, will break bicycles out into their own category as an option.
"Instead of lumping bikes into personal property and saying everyone has to have bicycle coverage, we've removed bicycles from personal property and said you don't need to buy coverage for bikes unless you have one," says Tirschler.
In any case, if your bike is damaged in, say, a house fire, or stolen out of your garage, you could make a claim with your home or renters insurance provider. 
How much are you covered for?
"Generally speaking, home insurance policies will have a sub-limit that applies to bicycles," explains Tirschler. "It depends on the policy that you're purchasing. It could be from $1,000 to maybe $5,000 per bicycle, unless someone wishes to actually pay extra for additional coverage."
If you have a more expensive bike and that sub-limit is too low, you can purchase additional coverage. In the same way that home and tenant insurance providers offer "endorsements" (i.e. additional coverage) for things like jewelry, they also offer extra coverage for bicycles. Generally speaking, you'll pay the same deductible on a bicycle claim as you would a traditional home insurance claim.
"So if a customer has, say, a $2,500 deductible on their home insurance policy, and only the bike is stolen, that means that the bike really is only covered if the loss is in excess of $2,500 and if the policy limits would work in that example," says Tirschler. That's why it's crucial to have a look at your policy, and see what exclusions there are around bicycle claims. 
But it's not just bicycle theft or damage that you can protect yourself against under your home or renters insurance policy. You also have personal liability coverage.
"It's reasonably well understood that most homeowners policies will cover the bike itself," says Tirschler. "But I think it's less understood that your homeowners policy will actually contain liability coverage for riding your bike."
So, if you were riding your bike and negligently struck a pedestrian, causing them injury — and that person later decides to sue you — you could turn to your home, condo, or tenant policy for liability coverage.
In cases where you get into an accident with a vehicle, however, the cyclist may need to go through his or her auto insurer for coverage.
According to Grenier Law, an Ottawa law firm specializing in criminal defence and civil litigation, "All cyclists in Ontario involved in car accidents have access to accident insurance benefits, even if the accident was their fault."
"If you have car insurance, then you can apply to your own insurance company. If you do not have car insurance, then you can apply to the insurance company for the driver who hit you. If the driver who hit you does not have car insurance, then apply to the motor vehicle accident claims fund as the coverage of last resort."
Fortunately, if you don't have a home insurance or renters policy, there is another way you can buy insurance for your bike.
Third-party coverage via cycling organizations
Another way cyclists can purchase insurance is through various cycling organizations, such as Cycling Canada.
Cycling Canada is a national organization that negotiates an insurance program on behalf of provincial and territorial cycling associations in every province except for Nova Scotia, British Columbia and Quebec (which have independent programs), as well as in the Yukon. 
These provincial chapters, such as the Ontario Cycling Association, sell memberships to cyclists, who can then purchase insurance via the association.
"Beyond the provided member liability and excess personal accident coverage, members then also have access to optional forms of coverage which can be purchased directly through our designated insurance broker," Brett Stewart, head of finance and administration for Cycling Canada, told LowestRates.ca in an email.
Membership prices range anywhere from $45 to $55 a year, according to Stewart, and provide cyclists with general liability and excess personal accident activity coverage.
The insurance coverage is optional, and will cover cyclists against physical damage to the bike, theft, crashes, and accidental damage. "I believe the premium reflects a 4% minimum of the declared and supported value of the bike / equipment with a $500 deductible," said Stewart.
Exclusions around coverage
Of course, as with any insurance policy, there are exclusions for what a home, condo, or tenant policy will and will not cover when it comes to bicycles. Not surprisingly, you won't be covered if you intentionally cause harm to someone or someone's property. But there's an interesting exclusion around damage coverage under many home and renters policies.
"Coverage may not respond to loss or damage that occurs during the bike's use," explains Tirschler. "Such as accidentally crashing the bike and damaging it."
In other words, if the bike is stationary when it gets damaged, you're probably covered. But if you crash it while riding it, probably not. 
"Sometimes people misinterpret how broad that exclusion is," says Tirschler. "They might think that means if they drive their bike to a cafe and then while they're buying their coffee it's stolen, it won't be covered. But that's actually going too far with it. Because in that context, the cause of the loss would be theft, not actual use of the bike."
"The really important question to ask your agent is: does my policy cover this bicycle while I'm using it?" says Tirschler.
Another potential exclusion could be if you ride an e-bike or add a motor kit to your bicycle, which Tirschler says are becoming "incredibly common."
The insurance industry would typically consider anything that is self-propelled as being a motor vehicle. And traditionally, says Tirschler, self-propelled motor vehicles would be excluded from the liability coverage under most home and tenant policies. 
"So in a case where someone had a bike and they had perhaps a motor kit added to it … it starts to fall into a grey area," he says. "So that's something that home insurance companies have been looking at." 
The best thing to do, says Tirschler, is double-check the language in your policy to see if the motorized bicycle would fall into a motor vehicle exclusion.
Another instance where your bike might not be covered under a home or renters policy is if you use it for business, such as being an UberEats delivery person. 
Lastly, because not everyone has a home or tenant insurance policy, many cyclists, especially those living and riding in urban areas, might be putting themselves at risk.
"Renters in an urban centre who use their bicycles a lot, if they don't purchase a renters policy, they also don't have liability coverage for the cycling they're doing every day to and from work," says Tirschler. "That's a significant feature that could be covered on a simple renters policy that could cost $12 a month or less."